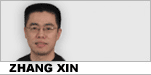 Reader question:
Please explain this headline: Are Schools Getting Enough Bang for Their Technology Buck?
My comments:
Schools invest a lot of money in technology – introducing and updating teaching equipment among others – but perhaps are not getting enough in return.
Technology enables teachers to distribute and collect homework for students via the internet, for example, but the students don't seem to get better grades as a result. Or after they graduate, employers tend to find the younger generations wanting in basic skills and so forth.
That's what we may more or less infer from the above question, which wondering whether all the investment in technology is money well spent. And when you ask a question like that, you probably feel it's not well spent.
At any rate, "bang for the buck" is an American expression that literally translates to "value for money". "Buck", as you know, is slang for the American dollar whereas "bang" is the noise something makes when it explodes or when it strikes against something else.
Bang, as in the Big Bang, for example. According to the Big Bang theory, the universe was born out of a big bang, i.e. a huge, gigantic, gargantuan, infinitely enormous explosion? A lot of noise, in other words.
Also, bang as in going out with a bang not a whimper, which expresses the human desire to seek attention all the time – even when they are leaving a post, they have to do it with a lot of fanfare, making a lot of noise. They refuse to go quietly. Hubris, sure.
Actually, we have an expression in Chinese which more or less matches the American "bang for the buck". Whenever we feel our money spent on something is wasteful, we lament that the money goes without making a sound.
The full lament actually is this: Had I thrown the coin in water, at least I'd hear a plop in return.
Without hearing the plop, the sound of a frog plunging into a pond, we mean to say the money we spent has gone to total waste.
Similarly with the American expression, people prefer a bigger bang for their buck.
The bigger, the better, as a matter of fact.
Alright, here are media examples, all fairly recent:
1. Emma Stone is clearly worth every penny Hollywood studios spend for her pretty face to grace their movies as the up and coming star has topped a list by Forbes magazine of actors who give the most bang for buck, beating the likes of Mila Kunis and Oscar-winner Jennifer Lawrence.
The 25-year-old has been named the most valuable actor in the world thanks to her main role in The Amazing Spider-Man franchise and other box office hits in recent years with Forbes calculating that for every $1 the studios paid for Emma for her last three movies, such as Gangster Squad and The Help – cartoons and voice overs are included, they earned back a whopping $80.70.
- The Spider-Man star is raking it in at the box office, Entertainmentwise.com, December 24, 2013.
2. Despite their defeat at Hull City on Sunday, it has emerged that Liverpool have preserved what is becoming a permanent top-four spot.
Not because they remain in the Champions League positions of the Premier League, but courtesy of the just-published table of agents' fees.
They paid £9.4m to agents between October 2012 and September 30, 2013 – the fourth highest in England – but the stark admission from Brendan Rodgers about the depth of his squad in the absence of Daniel Sturridge and Philippe Coutinho at the KC Stadium raised questions again as to whether Liverpool have been getting enough bang for their buck. There were eight new arrivals at Anfield last summer, at a combined cost of £43m.
Only Simon Mignolet is a certain starter for Norwich's visit tomorrow, prompting a wave of cynicism. Some, such as midfielder Luis Alberto and centre-half Tiago Ilori, are considered "for the future". Others such as Mamadou Sakho have international pedigree but cannot get into the side, while Iago Aspas and loanees Victor Moses and Aly Cissokho have failed to impress.
- Liverpool not getting bang for their big bucks, Independente.ie, December 3, 2013.
3. THE rapidly changing modes of content distribution will be the first focus of incoming Screen Australia chief executive Graeme Mason.
He also indicates, in his first interview in the job, the screen agency should work closely with other agencies, including Foreign Affairs and Trade and Tourism, to "collectively show the possibilities here".
"Australia is seen as cool, it's seen as having an enormous range of talented professionals in film and telly," says Mason, who has returned home after being chief executive of the New Zealand Film Commission.
"We need to show that our talent could make any film here and go off shore. They can go either way; it should be fluid and they don't have to go away to have a career. Staying here doesn't mean just doing a kitchen-sink drama. They can do anything here.
"We've got to make that possible and it is possible."
Mason, a former executive with the Universal studio and Polygram Filmed Entertainment during its golden years making films such as Trainspotting and The Usual Suspects, will undertake a national roadshow before Christmas to hear the thoughts of people in the film, TV, digital and videogame sector.
He says tackling the problems of distribution of Australian content, on new platforms, theatrically and internationally, is the priority. "I am really keen to look at what is the appropriate distribution for the content that we're making. How does it get seen, because that is our obligation to the taxpayer in all sorts of ways, and for the producers and creators to make a buck.
"I don't think traditional distribution is working effectively for most Australian films because most of them are smaller arthouse films, and that's tricky. And TV is still the dominant force, free-TV, but that is changing. Piracy obviously exercises a lot of people, and they're tied together, so that has to be high on our list, too, but looking at them as one issue."
He is amenable to looking at the requirement for films needing to secure theatrical distribution to qualify for the offset, but said that would require a legislative amendment.
Mason adds there is much to like about the current screen policy. He says the producer offset is a "game changer" and the Enterprise Program of business investment is so good he instituted it in NZ.
"We're very lucky, and I would suggest we have cross-party support for its continuance."
Mason also is clear to define himself as of the industry. He believes Screen Australia's role is to advise "both the government of the day and the apparatus of government, to explain for them what we think is going to be the best bang for their buck".
"I'd use the word advise rather than lobby. A reason an agency like this exists outside ministry is to be closer to industry."
- Screen Australia's new head eyes bang for buck, TheAustralian.com.au, November 22, 2013.
本文仅代表作者本人观点,与本网立场无关。欢迎大家讨论学术问题,尊重他人,禁止人身攻击和发布一切违反国家现行法律法规的内容。
About the author:
Zhang Xin is Trainer at chinadaily.com.cn. He has been with China Daily since 1988, when he graduated from Beijing Foreign Studies University. Write him at: zhangxin@chinadaily.com.cn, or raise a question for potential use in a future column.
相关阅读:
No President has done worse by the middle class
(作者张欣 中国日报网英语点津 编辑:陈丹妮)