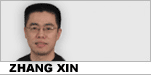 Reader question:
Please explain "dig deep", as in this sentence: People will always dig deep for their hobbies.
My comments:
Hobbies are activities you enjoy doing in your free time. Golf, mountain climbing, horse riding, photography, naming a few. Hobbies such as these can be expensive. Therefore, to have one of these hobbies may set you back considerably financially.
In other words, you'll have to spend a lot of money on them. But, since they're hobbies, things you like to do, you often don't mind shelling out for them. I've heard of an amateur photographer who buys every new updated model of his camera on the market, each new version costlier than the last. But, since he likes it, nothing, nobody can stop him from buying them.
Hence the above assertion: People will always dig deep for their hobbies.
"Dig deep" here literally means digging deep into one's pocket. Suppose you store a lot of money in your pocket, that pocket needs to be deep (large), hence "having a deep pocket" is synonymous to having a lot of money. And, since that pocket is deep, you have to dig deep, reaching into the depth of it to fetch bills and coins down in there.
"Digging deep" also suggests that people are making a strong and determined effort. Come to think of it, originally "digging deep" must have at least partially been inspired by activities such as digging (mining) for gold.
True, there was a time when people stumble onto golden nuggets in California, thus attracting even Chinese gold diggers to San Francisco, which is still known in here as Old Gold Mountain. Indeed, the whole of California became known as the Golden State thanks to the gold rush. But there are also places like Death Valley out there in the American Wild West, pointing unmistakably to the danger and hardship involved in such activities as digging for riches. Indeed all that glistened in the sand by every stream were not gold. People, in search of the nuggets, had to dig deep.
Anyways, digging deep suggests we are willing and determined to give a strong effort, going out of our way and even further.
Alright, without further ado, let's examine media examples of situations where people have to dig deep, both in the monetary sense and in terms of mental and physical exertion:
1. Technically, Team Six doesn't exist. Its highly trained members are so-called black operatives who work outside military protocol on top-secret missions and often act outside the boundaries of international law, according to a report on the Business Insider website.
The SEAL Team Six was created in response to the failed 1980 attempt to rescue U.S. hostages in Iran, Business Insider reported.
The group was initially called Team Six in an effort to confuse Soviet intelligence about the number of SEAL teams in operation — two, Business Insider said.
About 2,500 SEALs were on active duty as of 2009, ABC News reported.
But none of them could just sign up to be a member of Team Six if they took a notion. Instead, its members are recruited from active SEAL teams. It's not a mission for everyone.
"You have to be able to endure a lot of physical pain and sometimes emotional pain, and you just have to dig deep," Paul Tharp, master chief of the Naval Special Warfare Preparatory School and a SEAL for 24 years, told ABC News. "It's an elite organization, and so it can't be for everybody."
Members can't even tell anyone about their job.
"You know I'd love to help you man," a former Navy SEAL told Business Insider, "but I can't say a word about Team Six. There is no Team Six."
- Team Six: the super-secret SEALs who killed bin Laden, CBCNews.com, May 02, 2011.
2. Budget travel often lures a huge number of tourists as it provides a higher worth of the traveler's funds. Various packages provided by different travel agencies provide an excellent chance to discover the unending beauty of this country. What can be far better if a single gets the opportunity to discover the majestic beauty of the Himalayas, the exotic beauty of Goa beaches and the wealthy cultural heritage of India inside an Inexpensive rate? The Budget travel – Affordable Vacations to India gives a uncommon chance to encounter a completely enjoyable tour of this colorful land without having feeling the pinch of the price.
Holidays in India are usually an enriching expertise for the tourists. The presence of many tourist destinations in the country tends to make this country a value take a look at for tourists of all tastes. Be it the historical tours of Delhi, the impolite beauty of deserts in Rajasthan, or the blissful beauty of the Kerala backwaters, India gives anything for all. Furthermore, guests constantly will need to dig deep into their pocket to get a share of this enjoyment. The availability of various Spending budget selections tends to make these tours viable for tourists from various spheres of the society.
- Budget travel Affordable Vacations to India, YourPaidToTravel.com, June 29, 2012.
3. John McEnroe believes that Andy Murray is ideally placed over the next fortnight to win Wimbledon for the first time and end 77 years of British failure at the tournament.
The Scot lost to Roger Federer in four sets in the Wimbledon final last year, becoming the first British man to reach the championship match in 74 years.
But he then defeated the Swiss ace for Olympic gold on the same grasscourt shortly after and went on in September to end the long British wait for a grand slam title at the US Open.
Now after reaching the final of the Australian Open in January and sitting out the French Open due to a back injury, the Murray focus is fully trained on Wimbledon where McEnroe thinks he can go all the way.
Speaking in Edinburgh, where he is playing in a Champions of Tennis event, three-time Wimbledon singles champion McEnroe said: "I think it very well could be Murray's year.
"I was beginning to wonder if he could do it because these other guys are so great but he really stepped up with the Olympics and then he dug deep at the (US) Open to win that.
"He's as confident as he's ever been, he's handled the pressure well for the most part, so, when the going gets tough, he's got to step up."
- Hopes high for Murray, says McEnroe, AFP, June 22, 2013.
本文仅代表作者本人观点,与本网立场无关。欢迎大家讨论学术问题,尊重他人,禁止人身攻击和发布一切违反国家现行法律法规的内容。
About the author:
Zhang Xin is Trainer at chinadaily.com.cn. He has been with China Daily since 1988, when he graduated from Beijing Foreign Studies University. Write him at: zhangxin@chinadaily.com.cn, or raise a question for potential use in a future column.
相关阅读:
Are schools getting enough bang for their technology buck?
No President has done worse by the middle class
(作者张欣 中国日报网英语点津 编辑:陈丹妮)