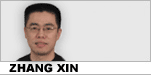 Reader question:
Please explain "cheating death" in the following passage, from a review of the film Aviator, starring Christopher Reeve:
Reeve also found out that early air mail pilots had short life spans. "They were cheating death," Reeve said. "If you got to be 35 you were known as an old pilot."
My comments:
Every time an air mail pilot takes to the sky, he runs the risk of losing his life; Every time he lands safely on the ground, he makes an escape from death.
Hence, the observation of Christopher Reeve, best known for his Superman movies, that an air mail pilot's career is one of cheating death. No wonder pilots who were 35 were considered old back in those years – many did not live to that age.
They ran such an extraordinary risk of life that every time they survived to fly another day, it felt like they cheated death one more time.
We cheat a person by telling them something untrue. If they believe our tale, they are cheated.
Yeah, we cheat people, but death?
If we take death as a person, this phrase will be easier to understand.
Take the Grim Reaper, for example. The Grim Reaper is the legendary personification of death in the West. He is a skeletal figure covered from top to bottom in a hooded black cloak – in movies the devil always carries a large scythe on his shoulder. He stands for death and his job is to collect the souls of people who've just died.
And if Grim Reaper gets wind of your death, for example, and comes to fetch your soul only to find that you're still alive and kicking, then we might happily say that you've literally cheated death.
That is, you've escaped from the clutches of death itself. Well done.
Figuratively speaking, therefore, from any extremely dangerous situation where the risk of death is great, we say someone has cheated death if they escape unscathed.
Here are media examples:
1. Six passengers who cheated death in a plane plunge in Lake Manyara on Thursday yesterday hailed their "hero pilot" for the miraculous escape.
Narrating the chilling mid-air ordeal when all the engines of the Tanzan Air plane suddenly stopped working, the survivors revealed how they prayed to God to save their lives.
"We cried to God to spare our lives and then a chilling silence descended on us as the aircraft was hurtling down at high speed," said Anic Kashasha from her hospital bed in Arusha.
She said the pilot, identified only as Kondo, struggled to avoid land and aimed at the water to minimize what would have been a disastrous impact.
A prominent Dar es Salaam lawyer Protas Ishengoma, a member of the IMMA Advocates outfit, said all the engines ceased at 16,000 feet above sea level. He was seated in the cockpit with the pilot when the unthinkable events begun to unfold.
"I saw first-hand how the pilot struggled to steer the plane from imminent disaster after losing power. He told us he would aim for the water and that decision kept death at bay," Ishengoma explained.
- How we cheated death, TheCitizen.co.tz, August 24, 2013.
2. Sir Paul Holmes accepted his last battle was over, reports Marty Sharpe.
Mike Williams gave his old mate Sir Paul Holmes a farewell kiss on the cheek as he slept.
The next morning Sir Paul, 62, died at his Hawke's Bay home....
Sir Paul built his hugely successful broadcasting career on championing the underdog and holding authorities to account. But he knew he would lose his final battle with cancer, saying grimly at his investiture: "I don't think Houdini will do it this time."
He had previously cheated death five times - twice in plane crashes, once in a helicopter crash, once in a car crash and once with prostate cancer.
He was 22 when he lost the sight in his right eye in a spectacular car crash off a mountain road near Kaikoura.
He spent five weeks in hospital with a fractured neck.
He later recounted walking through Hagley Park in Christchurch with his tearful mother and vowing to himself "to try to always be positive, always believe things would turn out for the better".
Twenty-four years ago Sir Paul and Wayne Johnson spurred each other on in a perilous swim through freezing waves to survive a fatal helicopter crash.
Mr Johnson, a cameraman, was one of five in the chopper that crashed into the sea off the East Coast in stormy conditions in June 1989. Another cameraman did not survive.
In his autobiography, Sir Paul recounted the high, cold waves and driving rain in the dark. He and Mr Johnson stayed close but couldn't see each other. "I was nearly dead when I reached the shore, with no more than a few minutes of struggle left in me," Sir Paul said later.
- Broadcaster cheated death five times, Stuff.co.nz, February 2, 2013.
3. UK billboard adverts proclaiming pomegranate juice could 'cheat death' have been deemed misleading and must not appear again, according to the voluntary advertising body there. The Advertising Standards Authority (ASA) ruled against the ad which contained a bottle of the juice of global pomegranate juice leader, POM Wonderful, and a cut hangman's noose.
ASA said the ad must not appear again in its current form, after it received 23 complaints from the public. A POM Wonderful UK spokesperson told NutraIngredients.com the ads were pulled late last year.
The POM Wonderful superjuice ad contained the phrase: "Cheat death. The antioxidant power of pomegranate juice", and while ASA acknowledged there was no intention on the part of Pom Wonderful to deliberately mislead or "make an objective claim about longer life", it still found the ad problematic.
"We concluded that the claim was ambiguous and if read as a health claim, rather than an obvious untruth, it was capable of objective substantiation," ASA ruled.
"We considered the evidence submitted by POM Wonderful to support the antioxidant benefits of pomegranate juice but concluded that it fell short of showing any direct relation between consuming the product and a longer life."
POM Wonderful's Californian parent issued a statement yesterday in response to the ruling that questioned the ASA's logic.
"We respectfully disagree with their conclusion that our ad 'Cheat Death' was misleading," the company said, highlighting the clinically proven benefits of consuming high-antioxidant fruit and vegetables, such as pomegranate. It had contributed $30m towards such research, it said.
"We are confident that consumers who read these ads understand that we are using puffery to communicate a simple point. Consumers know that our product does not claim to deliver eternal life or a surefire cure from disease; however, they do appreciate the humour with which we deliver the simple message: "if you believe in a balanced diet rich in fruits and vegetables, try POM because it is truly the antioxidant superpower."
But, "in the spirit of continuously improving the clarity of communications, we have agreed to not run our 'Cheat Death' advertisement in its current form in the UK."
- Pomegranate juice cannot 'cheat death', BeverageDaily.com, April 9, 2009.
本文仅代表作者本人观点,与本网立场无关。欢迎大家讨论学术问题,尊重他人,禁止人身攻击和发布一切违反国家现行法律法规的内容。
About the author:
Zhang Xin is Trainer at chinadaily.com.cn. He has been with China Daily since 1988, when he graduated from Beijing Foreign Studies University. Write him at: zhangxin@chinadaily.com.cn, or raise a question for potential use in a future column.
相关阅读:
Are schools getting enough bang for their technology buck?
No President has done worse by the middle class
(作者张欣 中国日报网英语点津 编辑:陈丹妮)