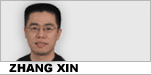 Reader question:
Please explain "smart money", as in this headline: 10 Stocks Being Chased By the Smart Money.
My comments:
Literally, the smart money refers to the money from the smart people, wise investors, that is.
Put another way, wise investors are currently buying shares of the 10 stocks mentioned in the headline.
To them, wise investors that is, these 10 stocks enjoy the best prospects for growth in the near future. In other words, they are most favored to make money for investors.
If you are wise, therefore, you should do likewise – invest in these stocks.
Then you may close your eyes, put your palms together and pray for the prices of these stocks to rise.
Or you can taker a closer look at the market on a daily basis and see for yourself if they do rise according to expert predictions – For the smart money, you see, isn't always very smart.
But first, let's get to grips with the term "smart money". This is a gambling term, originally, referring to the money spent by the gamblers on, say, the horse that's considered most likely to win a race. These gamblers are either experts in the business, following horse races for a long time and knowing exactly how many races certain horses have won and lost, etc., or they have inside information.
Inside information?
That's information outsiders, which is most of the public, don't know about. For example, the local mafia might have paid off the owner of the favourite horse to throw a race. In that case, even though that horse is considered an odds-on favourite based on past performances, this time, it won't be able to win.
You get the idea. Anyways, when people say the smart money is on somebody, they mean to say this someday is going to be successful, winning an election, for example. Or in business investment, if they say the smart money is on something, they mean to say it's wise to invest in it.
Currently, for example, the smart money is said to be on renewable energies, such as solar and win power. Hence, a lot of money is being invested in these ventures instead of in traditional energy sources such as coal and oil.
All right, let's proceed to see the "smart money" in action via the media:
1. When Franco-Tunisian financier Tarak Ben Ammar and Italian film and TV group Mediaset host a news conference Wednesday, the smart money says they will unveil a secular Middle Eastern TV channel.
But the Croisette rumor mill has been grinding out a series of alternative hypotheses for the past week about what Ben Ammar's intentions may be, most of them involving TF1.
The whispers have suggested that Ben Ammar, backed by Goldman Sachs, may have done a deal to buy the Gallic network's film arm TF1 International, which includes production activities, theatrical distribution, film and TV sales. This would be another brick in his planned pan-European distribution network, which already includes Italian distributor Eagle Pictures. Ben Ammar, who sits on the board of the Weinstein Co., also owns Qunita Communications which encompasses several French postproduction companies.
- Ben Ammar, Mediaset to silence the whispers, AP, May 20, 2008.
2. Late in the day on Tuesday, a former Greek prime minister indicated that preparations are under way for an exit from the euro zone. And with that the Dow Jones Industrial Average gave back about 70 points, falling sharply from its high of the day, which came shortly after a positive report that existing home sales in April grew 3.4%.
Despite the broad sell-off in the afternoon, financial stocks were winners with JPMorgan (NYSE:JPM) up 4.61% and Bank of America (NYSE:BAC) up 2.20%. But there was a late shift to "risk-off" stocks, and so utilities did well in the afternoon with the Dow Jones Utility Average up 0.49%.
The Dow closed at 12,503, off 2 points, the S&P 500 gained under a point at 1,317, and the Nasdaq fell 8 points to 2,839. The NYSE traded 847 million shares and the Nasdaq crossed 486 million. Advancers and decliners were almost even on the Big Board, but on the Nasdaq decliners led by 1.73-to-1.
The fragile nature of the stock market was demonstrated by the impact of that statement from a former Greek prime minister yesterday. The market had held its morning highs, up about 75 Dow points, until about 2:30 p.m., when the statement came and the wheels fell off.
The Nasdaq had a gain for most of the day. And had it held, the support line at 2,775 would have formed a small double-bottom off of the lows of Friday and Monday. Instead, yesterday's loss tells us that Nasdaq has failed to follow through and that the near-term path looks like a test of 2,775 will occur before a test of the resistance line at 2,900.
The stock market is in weak hands despite the lack of the public's participation. How can this be if the market is in the hands of the so-called "professionals"?
The failure of the Nasdaq to handle Facebook's (NASDAQ:FB) IPO, the huge impact of negative news from Europe, and the end of a boost from Q1 earnings has the "smart money" as confused as the average investor.
Cramer pointed out that "had it not been for the European mess we'd be at new highs." Yes, and if cows had wings they would fly.
- The 'Smart Money' Isn't Looking Too Smart, May 23, 2012, InvestorPlace.com.
3. Cue the Derrick Rose storyline. Again.
That was all that was left of the Chicago Bulls after they endured a 115-78 defeat administered by the Heat in Wednesday night's Game 2 of the Eastern Conference semifinals.
The Bulls won the opener Monday night in a contest short on style — just how they like it, in other words — and wanted more of the junkyard stuff in the return road engagement in AmericanAirlines Arena.
They got it.
And the Heat, having accepted the invitation for nastiness, roughed up the Bulls early before running all over them late.
It started with Udonis Haslem pounding Nate Robinson to the ground on a drive to Chicago's hoop on the game's first possession, and continued with Marco Belinelli slamming Dwyane Wade into the basket support on Miami's subsequent possession.
There were five technical fouls and one flagrant foul assessed … by halftime.
The Heat's lead was 55-41 by then, and what remained was decoration.
There were four more technicals, and Joakim Noah and Taj Gibson of the Bulls were ejected.
But now speculation has spiked regarding the possible Friday night Game 3 return of Bulls superstar point guard Rose, who has not played this season as he recovers from knee surgery for an ACL injury suffered a year ago.
A report by TNT during Wednesday's game speculated that Rose's return is a possibility.
"I can't say nothing right now," Rose said when asked about the matter on his way to the team bus after the game.
...
Rose can't fix everything that needs fixing from the miserable Bulls' performance, but his return would make things interesting.
The smart money still has him as doubtful.
- Greg Stoda: Derrick Rose's return would add intrigue to Heat-Bulls series, MyPalmBeachPost.com, May 9, 2013.
本文仅代表作者本人观点,与本网立场无关。欢迎大家讨论学术问题,尊重他人,禁止人身攻击和发布一切违反国家现行法律法规的内容。
About the author:
Zhang Xin is Trainer at chinadaily.com.cn. He has been with China Daily since 1988, when he graduated from Beijing Foreign Studies University. Write him at: zhangxin@chinadaily.com.cn, or raise a question for potential use in a future column.
(作者张欣 中国日报网英语点津 编辑:陈丹妮)