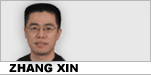 Reader question:
Please explain "false move", as in this sentence: There is no scope for a false move.
My comments:
In other words, there is no room (scope) for making mistakes.
False move is a term that originates in the game of chess, I think. I may be wrong, but at least I find it easiest to explain in terms of chess.
In the game of chess, you make what is called a move by moving one of your pieces to another position on the board. By moving pieces, you put your forces in positions to succeed – and put yourself in a position to win the game.
Now, you may have been moving your pieces swimmingly and feeling very smug. But one false move, and you may find yourself in trouble, especially in end game. One false move and all the positional as well as personnel advantages you've built up all game might be gone.
Whoosh! Just like that. Gone.
By false move, of course, I mean a wrong move, moving a piece to a position you do not mean to.
Why not just say "wrong move"?
Well, technically speaking, it's not a wrong move. You see, in chess, there are no right moves or wrong moves. There are just moves, some of which you'll regret later.
And the moves you regret later are false moves, moves that fail to achieve their intended effect.
In other words, a false move is a move that you did not intend to make, now that the damage is done.
Now that the damage is done, you realize it's a wrong move, a stupid move even.
Anyways, that's my explanation of "false move", believing it is originally a chess term
I may be wrong, but that will be all right. You see, I am not playing a game of right or wrong here. I am playing a different game. I'm finding a way to help you remember this term. The objective is to help you remember this term.
If you remember this term and are able to use it, then I win.
If I am right in the first place (in thinking that "false move" originates in chess), I win, too.
It's win-win for me.
See, that's how a little detachment does for you. You remove yourself from the original game of wining or losing.
Alright, let's move on and read a few media examples of "false move":
1. The public ceremonies that opened Israeli-Palestinian peace talks yesterday made for pleasing words and pictures. Now let that be the last of them until the negotiations come to fruition or to frustration.
As if resolving the world's most intractable conflict would not be hard enough, President Obama has exponentially increased the risk of failure by setting the drama on the White House stage. One false move and ...
Why he chose such formal staging rather than confidential dialogue between Israeli Prime Minister Benjamin Netanyahu and Palestinian President Mahmoud Abbas cannot be divined. Having done so, he must prevent leaks at all cost.
Getting from here to the dream of two states living securely side by side will require Netanyahu and Abbas to come to terms on charged issues both practical and profound. Each will have to give along the way - which is not what scorekeepers on both sides of the divide will want to hear.
The very notion of the talks has already provoked bloodshed. While Israelis at large support the effort to seek peace, Hamas has made clear that it views the discussions as a betrayal of the Palestinian cause and will kill to derail them.
- Let the talks go private: Peace parley cannot succeed without utmost discretion, NYDailyNews.com, September 2, 2010.
2. Georges Laraque and the Pittsburgh Penguins are still in the honeymoon phase of their relationship, which has received the blessing of the flock's favourite son.
"It's a little calmer out there. He's got that presence," Penguins star Sidney Crosby said. "I'm not saying teams aren't going to play tough, because they are, but he's got that presence. It's something you can't teach and not everyone has that and I feel lucky to have a guy like that on my team."
More than a season removed from their breakup, the Edmonton Oilers don't have one dominant feeling about Laraque. They loved him. They tolerated him. They played him. They sat him. They drafted him, tutored him, scolded him, praised him and paid him and, make no mistake, derived a ton of goodwill in the community because of him.
But Laraque was a warts-and-all entity and eventually, the Oilers decided to forego his muscle if it came with too many strings attached. Following the Oilers' run to the Stanley Cup final in 2006, he demanded a no-trade clause to do their bidding and they bid him adieu.
He had been a bit player, but a dominant personality in Edmonton, and with change thrust upon him, Laraque made a false move. He took the money and a no-trade deal in the desert, but soon learned hockey was truly an afterthought in Phoenix.
- Laraque attack, Canada.com, December 7, 2007.
3. Madonna and Meryl Streep were considered for the title role in the 1996 film "Evita" and Madonna won. Still, Streep's isn't the first name that comes to mind when Madonna drops out of a film project.
But that's what happened with "Music of the Heart." When Madonna retreated from the project, citing "creative differences," the two-time Academy Award-winning Streep stepped in, violin in hand.
"Music of The Heart" is based on the true story of Roberta Guaspari, a teacher who -- when the funding for her violin program was stopped by the New York public school system -- refused to accept that she'd have to give up teaching her inner-city students.
Streep stars as Guaspari, an ordinary woman who achieved extraordinary things. For 10 years, she guided the ambitions, hopes and dreams of hundreds of underachieving students.
Using a combination of tough love and a gift for passing along the wonder of knowledge, she turned her students into disciplined, proud overachievers with her special music program in the schools of East Harlem. When the funding was canceled, she went to Carnegie Hall. And yes, it took practice.
Guaspari arrived in New York in 1980 as a recently divorced mother of two young sons. She came armed with 50 violins and her beliefs. Guaspari said she felt certain that music not only fed the soul, but also taught skills needed for all learning.
A decade passed during which many of her pupils went on to Ivy League schools and her program became a beacon of hope for hundreds of students. Then the school board pulled the plug, saying there were no funds.
Guaspari organized a concert to raise money for her program. To her amazement, the community united behind her. Before she knew it, the event was booked at Carnegie Hall with guest appearances by luminaries including violinists Isaac Stern and Itzhak Perlman.
The 1993 concert raised $250,000 and saved the violin program. Funding for the program has since been reinstated by the board of education.
"Music of The Heart" will make you smile from the heart. Yes Virginia, just one person can make a big difference. Once again, Streep has melted into a role and become Roberta Guaspari.
Streep's performance is all the more impressive, considering the actress had to learn to play the violin for the film. Of course that type of attention to detail is a Streep hallmark. She may have been in a bad film here and there, but she has never made a false move on screen.
- Review: 'Music of the Heart' hits all the right notes, CNN.com, October 28, 1999.
本文仅代表作者本人观点,与本网立场无关。欢迎大家讨论学术问题,尊重他人,禁止人身攻击和发布一切违反国家现行法律法规的内容。
About the author:
Zhang Xin is Trainer at chinadaily.com.cn. He has been with China Daily since 1988, when he graduated from Beijing Foreign Studies University. Write him at: zhangxin@chinadaily.com.cn, or raise a question for potential use in a future column.
(作者张欣 中国日报网英语点津 编辑:陈丹妮)