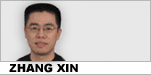 Reader question:
Please explain "guerilla marketing tactics" in this sentence, describing a job that requires "experience with social media, guerilla marketing tactics, and event planning."
My comments:
Marketing is kind of synonymous with advertising, involving business promotion and bringing products to the marketplace.
Conventional marketing tactics include, for example, advertising on TV and in newspapers.
Guerilla marketing is not like that. As name suggests, guerilla marketing requires its marketing people work like guerillas or small, disorganized and ill-equipped bandits fighting small battles against regular, large government armies.
Obviously, in guerilla warfare, these ill-equipped and often ill-clad and ill-fed bandits don't fight their well-clothed counterpart in the regular fashion. That is, they never take the large army head on. Instead, they hit the large army sideways and from behind – always in hit-and-run skirmishes. In fact, they hit a little and run a lot. This way, they'll always be able to preserve themselves while constantly annoying the enemy with surprise attacks.
Needless to say, guerillas fight smart battles and are creative in tactics.
Hence, by analogy, guerilla marketing tactics refer to similar techniques that may look insignificant but are creative and effective. They are not methods traditional advertising companies will bother to try.
For example, if you're opening a one-seat barber shop, then handing out pamphlets to anyone you see in your neighborhood is a guerilla marketing tactic.
That is, as against, say, regular advertising on TV, which is expensive, unnecessary and not altogether to the point. TV audiences are much too large a crowd for a one-seat barbershop to handle. So therefore, you should just focus your attention on your closest neighbors.
Alright, here's a textbook definition of guerilla marketing (CreativeGuerillaMarketing.com):
Guerrilla Marketing is an advertising strategy that focuses on low-cost unconventional marketing tactics that yield maximum results.
The original term was coined by Jay Conrad Levinson in his 1984 book 'Guerrilla Advertising'. The term guerrilla marketing was inspired by guerrilla warfare which is a form of irregular warfare and relates to the small tactic strategies used by armed civilians. Many of these tactics includes ambushes, sabotage, raids and elements of surprise. Much like guerrilla warfare, guerrilla marketing uses the same sort of tactics in the marketing industry.
And here are media examples:
1. A conversation with Kenn Kweder is a "yak-a-doodle." He has the hip and laid-back demeanor of a rock veteran, which he is. For over 41 years, Kweder has played the back street pubs, the corner bars, suburban taverns, hipster coffee clubs, fraternity and sorority houses and fabled and indiscreet South Street venues almost non-stop. He has also played federal penitentiaries.
"I played Allenwood, Otisville and Lewisburg. I considered those gigs like playing for a private enterprise," Kweder, 60, recalls. "Man, I've played everything from highway openings to the Hamptons."
The master of guerilla marketing (in the early 70s Kweder postered the entire city with 10,000 "Kenn Kweder and His Secret Kidds" flyers featuring the likes of Jack Ruby shooting Lee Harvey Oswald slapped haphazardly on a walls, poles, buildings, mailboxes, trains, buses and all things stationary and mobile) now promotes by e-mail, word-of-mouth and business card. His business card reads "Kenn Kweder…Rock Star."
He still plays four or five gigs a week. "I've been giggin' all week," Kweder says in his rat-a-tat cadence. "I'm so busy the left hand doesn't know what the right hand is doing." These days Kweder performs mostly as a solo act and often toils in anonymity.
"Sometimes I have to compete and prove myself at open mic nights. Most of the people I play for are under 35 and don't know who I am," Kweder says without a hint of ego. "The playing field changes from month to month. I've learned to be flexible. I just have this irrational intensity to play. When people get to know me then I 'Kwederize' my sets."
"Kwederize" means to introduce such Kweder standards as "The Crackhead Song," Heroin," " Little Bugs," and the "Ballad of Manute Bol" - all stamped with the performer's esoteric and campy philosophy of life. "These songs get their attention. My sets are still pretty avante garde and kooky. I revel in chaos," says the manic musician.
Kweder travels from Croydon to Bordentown to Phoenixville and all points in-between to ply his trade. He packs everything into the trunk and back seat of his Honda Accord. "Being a musician is like being a glorified furniture mover. I'm always moving equipment in and out of gigs. It's my fitness program."
This is a long way from the late 70s and early 80s when Kweder was king of the local original music scene and seemed destined for stardom. But external and internal demons forced Kweder to make a geographic change.
"I was like Jim Morrison on steroids. I couldn't control my ego and my mouth and wanted to be the center of attention. I polarized the city against me," recalls Kweder.
- Retirement is not an option for rocker Kenn Kweder, DelConNewsNetwork.com, February 1, 2012.
2. A good potato chip potato is about three-and-a-quarter inches big and has a low sugar content so it doesn't turn brown when fried, said Jeff Leichleiter, co-founder of Tim's Cascade Style Potato Chips.
Leichleiter retired from Tim's July 15, after 30 years working for the company. He and his wife, Ann, live on a sustainable farm in Ellensburg.
Leichleiter grew up in Boardman, Ore., where he used to run a potato digger and work at a french fry factory during high school. After he graduated, he signed up with the Army Corps of Engineers and served eight years.
After his eight years, Leichleiter was considering what to do next with his life when he connected with Tim Kennedy, a former member of the Navy, in Houston, through mutual friends. Kennedy had started a potato chip business and asked Leichleiter to help him and he agreed.
Kennedy and Leichleiter, both former residents of Oregon, wanted to move back to the Pacific Northwest, so they moved the business to Auburn on Pike and 15th Street.
"We started with one small hand kennel," Leichleiter said. "Within two years we had two 360-pound cookers running 24/7 to keep up with demand."
Leichleiter didn't have any experience making potato chips when they started the business.
"I knew how to eat 'em," he said.
Once production started, Leichleiter and Kennedy began a guerilla marketing campaign, attending Seattle events and handing out free bags of potato chips. Eventually companies like Safeway started picking them up.
- Co-founder of Tim's Cascade Style Potato Chips retires in Ellensburg, DailyRecordNews.com, October 18, 2016.
3. Well, you might be very annoyed by this, but trust me, you won't be as annoyed as me. Lenovo finally announced the over-hyped Lenovo Z5 today, and man did it suck big time. Lenovo's VP Chang Cheng had made people dream about a device that would be truly bezel-less and instead what we got today is another badly cloned iPhone. Yes, the Lenovo Z5 is a smartphone with a notch. And this isn't helped by the fact that the bottom bezel is 7.69mm in thickness or the starting price is 1299 Yuan. In the end, this was a case of guerilla marketing like we suspected earlier.
Despite all the fake hype, the Lenovo Z5 does have value-for-money components. So, the Lenovo Z5 has a 6.2-inch display Full-HD+ resolution and 19:9 aspect ratio. It's covered by 2.5D Corning Gorilla glass that the company says is 40% less prone to scratches. The internal CPU is strong with a Snapdragon 636 chip in the driving seat with 6GB of RAM in tow. And you know, what the 4TB storage promise turned out to be, well it was a separate hard disk accessory.
- LENOVO LAUNCHES THE OVERLY-HYPED LENOVO Z5 WITH A NOTCH PRICED 1,299 YUAN, by Abdul, GizChina.com, June 5, 2018.
本文仅代表作者本人观点,与本网立场无关。欢迎大家讨论学术问题,尊重他人,禁止人身攻击和发布一切违反国家现行法律法规的内容。
About the author:
Zhang Xin is Trainer at chinadaily.com.cn. He has been with China Daily since 1988, when he graduated from Beijing Foreign Studies University. Write him at: zhangxin@chinadaily.com.cn, or raise a question for potential use in a future column.
(作者:张欣 编辑:丹妮)