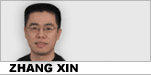 Reader question:
Please explain "forks in the road", as in this sentence: We all come to forks in the road at some point or other.
My comments:
Here forks are not the knives and forks folks in the West use for picking up and eating their food. In other words, we are not talking about running into knives and forks, or chopsticks if you like, on the street because other people have inadvertently dropped them.
That is to say, a fork in the road is not to be read literally. Rather, a fork in the road stands for a division. As an eating fork has two or three arms, the road may divide into two or more parts. A river folks, too, as it divides into two waterways.
I once heard a Redd Foxx joke about a redneck farmer in Atlanta whose "family tree doesn't fork." That means his family tree does not branch out, or simply has not branches.
In other words, marriages are strictly a family affair.
Or to put it still more plainly and bluntly, members of the clan marry each other.
And consequently, guys of the same clan, says Foxx, are often caught going to weddings to find dates, both old and new.
That's rednecks being rednecks (down to earth farmers who work the field so much in the sun that their necks become reddened and dark).
"We all come to forks in the road at some point or other" thus means we all come to crossroads as we travel along. This may still be accused of taking it too literally. So, figuratively speaking, "forks in the road" means as we go on in life, we face different decisions to make. For example, at eighteen, most young people in the city have to make the choice between college or work. At 28, they wonder whether they've established themselves in society and are ready to settle down, marry and raise a family, or keep wandering about while retaining their bachelorhood.
In the remote country, of course, it can be a little different. The afore-mentioned redneck, for example, may have already fathered his first son or daughter at the age of 18. The fork in the road for him, then, is whether to keep producing or move to see the city light.
Anyways, it's all choices to make.
Hence, in short, forks in the road represent major changes of direction, with new opportunities and challenges, and, at least sometimes, tough choices to make.
Here are media examples:
1. A Salem High School graduate will play a large role in a new Disney project - not another animated feature film, but rather a whole new world of fantasy.
Larry A. Davis, class of 1969, will serve as the show producer for the main entrance of the new Shanghai Disney Resort scheduled to open in the fall of 2016, one of just a handful of Disney producers that will oversee the creative development and execution of park.
Specifically Davis is responsible for the development of the main entry plaza and Main Street-from where the vehicle pulls in to where visitors enter the central hub, home of the Disney castle and gateway to the various themed lands. He will be using story-telling aspects, aesthetics and architecture different from other Disney parks, blending classic Disney and Pixar stories and characters with all-new attractions and experiences for a resort tailored specifically for the people of China.
With a background in creative design - he studied sculpture and photography at Youngstown State University before earning a master's in fine arts at California State University in Long Beach- Davis said the opportunity to help design the new resort has been quite an experience.
"It's challenging and I love that," he said. "I love working with other creative people and being involved in the creative process."
Currently a senior show producer for Walt Disney Imagineering, the creative arm of the Walt Disney Company for theme park design and development, Davis has been with Disney for 27 years after leaving what he said he believed was his dream job teaching art at California State-Long Beach while working free lance in bronze casting for the Disney - evidence that one never knows where life will lead.
"You have to have perseverance, be self-motivated and (have) self-confidence," he said. "You have to feel good about doing something you're passionate about.
"But you have to be open to forks in the road. When opportunities come up, those decisions can change your life."
- Salem grad enters world of Disney, Morning Journal News, January 30, 2012.
2. Sunday was the 175th birthday of Chicago and it was celebrated at the city's History Museum and at the DuSable Museum of African American history.
The city was serenaded and there was a birthday cake.
On May 4, 1837, the state legislature approved the charter that officially made Chicago a city. It had a population of just over 4,000.
Mayor Rahm Emanuel was presented with a reproduction of a photograph of the second Fort Dearborn, the center of early Chicago.
"Chicago's history, we have come to forks in the road, after the great fire, after industrialization, manufacturing, economy, we've always had a fork in the road and yet we have never shrunk from our challenges," Emanuel said.
- Chicago celebrates 175th birthday, ABCLocal.go.com, March 04, 2012.
3.Like every other president of recent times, Obama restated to Aipac the "unbreakable bonds" between the US and Israel and his own commitment to the Jewish state. But he sounded unusually defensive in the face of Republican accusations that he is endangering Israel's security with his Iran policy and that he has been "anti-Israel" by pressing Netanyahu to take peace negotiations with the Palestinians seriously, beginning with a halt to continued construction of Jewish settlements in the occupied territories.
"As you examine my commitment, you don't just have to count on my words. You can look at my deeds. Because over the last three years, as president of the United States, I have kept my commitments to the state of Israel. At every crucial juncture, at every fork in the road' we have been there for Israel. Every single time," he said.
- Barack Obama tells Israel conference: 'too much loose talk of war', Guardian.co.uk, March 5, 2012.
本文仅代表作者本人观点,与本网立场无关。欢迎大家讨论学术问题,尊重他人,禁止人身攻击和发布一切违反国家现行法律法规的内容。
About the author:
Zhang Xin is Trainer at chinadaily.com.cn. He has been with China Daily since 1988, when he graduated from Beijing Foreign Studies University. Write him at: zhangxin@chinadaily.com.cn, or raise a question for potential use in a future column.
相关阅读:
The meaning of war is lost on him?
(作者张欣 中国日报网英语点津 编辑陈丹妮)