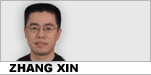 Reader question:
Please explain "take the heat" in this sentence – If you comment on weibo you'd better be ready to take the heat. What heat?
My comments:
If you say something online, you'd better prepare yourself for criticism because whatever you say, there'll be people disagreeing with you. All sorts of people are online and so any opinion is expected, as well as the different manners in which those opinions are expressed. In other words, you may be heavily, and sometimes rudely, criticized for anything you say.
That, I assume, is what is meant by "the heat" one had better be ready to take while taking part in a public discourse online.
Anyways, heat originally refers to the hot air in summer. The American basketball team Miami Heat, for instance, got its name after the heat waves locals enjoy (or suffer from, depending on your outlook) on the beaches of Miami.
Yes, from the heat waves, not from the heat of fire. Hence, if you nitpick, you can point out that Chinese commentators all get it wrong every time they call this team 热火(hot fire) instead of 热浪(heat wave). However, when it comes to sports commentary in this country, it is always my good policy not to nitpick.
Especially not on weibo, ok?
Sh!
Alright, heat originally refers to the hot air generated by the sun or a human-lit fire. By extension, it may also refer to the mental pressure one endures in any difficult situation, where one may get criticized or punished for any mistake one makes. In the top example, the heat refers to the exact such pressure created by, I think, the inevitable criticisms from fellow mini-bloggers – who, let's face it, have nothing better to do with their life than to loiter online.
Yes, loiter is the right word. They are often there for no good reason. And so don't say anything to them lest you give them a good reason to talk back and, very probably, lambast you for saying whatever you say.
Shhhh! Don't even tell them I said that, OK?
OK, let's get serious and read these examples of different people taking the heat of one type or other:
1. In related news, the NAACP Image Awards took some heat this year for honoring Jay-Z, Minaj, P. Diddy, Kanye and other artists who often use offensive lyrics and derogatory images.
"It is unconscionable that the NAACP would sully its brand, squander its legacy, and take such a stand contrary to the aspirations and dreams of the mainstream of the African-American community," said Reverend Delman Coates, senior pastor of the Mt. Ennon Baptist Church.
"While artists are free to produce their own art, it is not acceptable for public corporations and established civil right organizations to sanction the kinds of lyrics promoted by some of these artists," he continued. "These are the wrong images for a civil rights organization to nominate and endorse."
In response, the organization promised to review the complaints to see if they are valid. "I think the national office is going to review the policy of the nominees and the participants," said NACCP President Joe Brown. "Hopefully this will eliminate inviting those whose lyrics are considered disdainful."
- John Legend, Willow Smith, Usher and Company NAACP Awards Winners, SingersRoom.com, March 5, 2011.
2. A look of utter disbelief crossed Newt Gingrich's face Wednesday when a reporter told him that Mitt Romney had suggested earlier that Mr. Gingrich could not stand the heat of a presidential campaign.
Mr. Gingrich stared at the reporter for several seconds, speechless.
"He's kidding of course," Mr. Gingrich finally mustered. Then he paused again.
"Look, I'll tell you what," he said. "If he wants to test the heat, I'll meet him anywhere in Iowa next week, one on one, 90 minutes, no moderator."
Mr. Gingrich then warmed to the subject.
"I'm happy, I'll go in the kitchen," he declared. "Ask Gov. Romney, ask him if he would like to come and play in the kitchen? I don't think so."
His testy reply suggested that even though he has vowed to run a positive campaign, Mr. Gingrich is perfectly able to defend himself and perfectly able to withstand whatever is thrown at him — and is prepared to turn up the heat on Mr. Romney and, if he is the Republican nominee, on President Obama.
"I don't think he wants to do anything except hide over here and pretend it's not his fault that he's flooding the people of Iowa with falsehoods," Mr. Gingrich said of Mr. Romney.
Mr. Gingrich, the battle-hardened former speaker of the House who was deposed in 1998 by his own party, declared himself kitchen-ready as he made what aides said would be his last appearance in New Hampshire until after the Iowa caucuses on Jan. 3.
Mr. Romney, on a bus tour of New Hampshire Wednesday morning, had almost taunted Mr. Gingrich.
"I know that the speaker would like to say that we shouldn't have any negativity," Mr. Romney said in an interview with MSNBC. "But, look, if you can't handle the heat in this little kitchen, the heat that's going to come from Obama's Hell's kitchen is going to be a heck of a lot hotter."
Mr. Romney added: "We have to show that we, as a Republican Party, and as a candidate, that we can stand up to the barrage that's going to come from the Obama world."
Mr. Gingrich, who admits he has been hurt by millions of dollars' worth of negative advertising from Mr. Romney and others, including Representative Ron Paul of Texas, in Iowa, assured reporters: "I can take the heat pretty well."
- Gingrich Says He's Ready to Take the Heat, The New York Times, December 21, 2011.
3. Viewed from its highest point, the internet is a landscape of celebrity sex tapes. Pamela Anderson, Paris Hilton and Kim Kardashian made the genre famous. Their careers to date have still to escape the shadow of those dark videos – and still the films keep coming.
Last week, a clip starring the 23-year-old X Factor judge Tulisa Contostavlos and an apparently disembodied penis appeared online. But, in an unprecedented move, during the ensuing tabloid racket and the censorious blogs with their variations on the word "slut", Tulisa responded with a new video.
Also shot in dim light, in what looks like the corridor of her flat, she told fans "her side of the story".
"When you share an intimate moment with someone you love, that you care about and trust," she said, holding up her holiday pictures of ex-boyfriend Justin Edwards, the man who leaked the clip, "you never imagine that at any point it will be shared with people around the world."
She added: "It's a pretty tough time for me, but I don't feel I should be the one to take the heat for it. This is something he took upon himself, to put the footage online... I'm not going to sit here and be violated or taken advantage of."
- Tulisa is feminism's new hero, Guardian.co.uk, March 24, 2012.
本文仅代表作者本人观点,与本网立场无关。欢迎大家讨论学术问题,尊重他人,禁止人身攻击和发布一切违反国家现行法律法规的内容。
About the author:
Zhang Xin is Trainer at chinadaily.com.cn. He has been with China Daily since 1988, when he graduated from Beijing Foreign Studies University. Write him at: zhangxin@chinadaily.com.cn, or raise a question for potential use in a future column.
相关阅读:
(作者张欣 中国日报网英语点津 编辑陈丹妮)