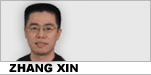 Reader question:
Please explain "small beer" and this headline – Phone hacking is small beer as press crimes go.
My comments:
Small beer means something petty and insignificant. The free press, as it is known in the West, commits a lot of sins, the tabloids especially. Phone hacking, the terrible deed of eavesdropping on people's phone calls to collection "information" is a small crime.
By comparison, that is.
This headline implies, you see, the press commits many and much greater sins. Phone hacking, however, is not one of them.
What those greater sins are remain unspecified. But I would venture to contend that drinking small beer is not among them either. Because, you see, small beer is weaker beer, or beer with a lower level of alcohol content. Many journalists in Britain and indeed the world over are known to be binge drinkers and it's safe to say if they suffer any hangover from the night before, they do not get it from small beer, but instead lager, whisky, vodka.
Or baijiu.
Stronger stuff, in short, not to mention drugs.
Anyways, small beer is British slang for weaker beer. Dictionary.com quotes William Shakespeare as once using this term – Doth it not show vilely in me to desire small beer? (Implying that a prince should want a strong drink, not weak beer)
Today, few brewers produce small beers and the expression is mostly used figuratively, standing for something of little effect, influence, importance or significance. It's the same as "small potatoes", or "small fry", meaning small fish.
Speaking of which, you may recall that Chinese ancients used to liken the running of a big country to cooking small fish, i.e. you don't keep stirring the pot lest you make a mess of it.
The skills of cooking small fry are apparently lost today. That is fine. I mean, we understand. We understand how things have come to be.
Alright, media examples:
1. A BUSINESSMAN 'duped' customers by selling solid-wood kitchens which turned out to be made of chipboard and fibreboard, a court heard.
Vance Miller, 44, runs a multinational firm with a turnover of millions but is accused of using 'unconventional' and 'criminal' methods.
The prosecution case, brought about by Oldham Trading Standards, is that Mr Miller and three of his colleagues conspired to defraud customers by advertising their kitchens as made of solid or real wood when they were not. They all deny the charges.
Patrick Field QC, prosecuting, described Mr Miller's alleged actions to Manchester Crown Court as `fraud in its simplest form'.
"Please do not think that this is small beer or petty crime," he said.
"This was a big business that boasted about being one of the biggest suppliers of kitchens in the country. A business with a turnover of many millions."
Mr Field said that Mr Miller's companies, run from an Oldham mill, advertised high quality real wood products at bargain prices.
- Kitchen boss Vance Miller 'duped customers', MenMedia.co.uk, September 29, 2009.
2. What's a few billion pounds between friends?
Yes, we may have broken one of our most highly-prized borrowing rules. Yes, the size of the national debt - the most talismanic measure of the state of the public finances - may have been dramatically inflated because of the Northern Rock fiasco. But take a chill pill, we are "relaxed" about this.
The Treasury's complacent reaction to the news that Northern Rock's £100 billion debt is to be poured into the national debt was staggering. Here is clear evidence that the taxpayer is now having to bear the entire risk surrounding the stricken mortgage lender - and yet the Government insisted that the news was small beer.
In all but name, Northern Rock is now nationalised. The Office for National Statistics has pored through the hundreds of pages of legal contracts surrounding the bank and its emergency loan from the Bank of England and has concluded that the public sector is decisively in control of it.
The only fig leaf preventing it from being fully classified as nationalised is the fact that the company is still, technically, owned by the shareholders.
That the Treasury of one of the world's supposedly most free-market globalised economies could describe itself as "relaxed" about such a prospect is among the scariest things yet heard in this saga.
Still more alarming is the fact that we have now added a chunk of debt the size of Argentina's economy to our already bulging barrel of borrowings.
The national debt, which we have been trying to reduce since the end of the Second World War, has ballooned more suddenly than ever before.
Before the ONS's decision it stood at £537 billion, or 37.7 per cent of our gross domestic product, putting us towards the bottom of the world debt league.
Now, post-Northern Rock, it amounts to around 45 per cent of GDP - worse than the United States, even after paying the bulk of the costs for the Iraq war, and barely better than Germany.
- Treasury suffers from Northern Rock debt, February 08, 2008.
3. Watching all the fuss on Monday about Apple's announcement that it will soon start paying a dividend and buying back some shares, it occurred to me, not for the first time, that the Cupertino-based gadget manufacturer isn't a corporation in the normal sense of the word: it's a worldwide cult. If more evidence were needed, witness the long lines that formed outside Apple stores late last week to purchase the new iPad, which, whisper it softly lest you get stomped on in the rush, isn't much different from the old one.
What other company could dominate a day's news simply by saying it plans on distributing directly to stockholders perhaps a quarter of the profit it generates? If it were any company other than Apple, that story would be confined to the business section. It's not as if the sums involved are mind-blowing. Relative to Apple's revenues, which could well total upwards of $150 billion this year, a $10 billion dividend payout is small beer.
- How Long Will the Cult of Apple Endure? NewYorker.com, March 20, 2012.
本文仅代表作者本人观点,与本网立场无关。欢迎大家讨论学术问题,尊重他人,禁止人身攻击和发布一切违反国家现行法律法规的内容。
About the author:
Zhang Xin is Trainer at chinadaily.com.cn. He has been with China Daily since 1988, when he graduated from Beijing Foreign Studies University. Write him at: zhangxin@chinadaily.com.cn, or raise a question for potential use in a future column.
相关阅读:
(作者张欣 中国日报网英语点津 编辑陈丹妮)