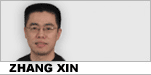 Reader question:
Please explain this sentence: "Trust me on this; I have learned it the hard way." The hard way?
My comments:
Here, the speaker gives you a piece of advice and wants you to trust them on it because they're speaking from experience.
And perhaps some painful experience.
Learning something the hard way is a nice little phrase to learn, and I'll try to make it easy learning for you here.
We all learn things from books at school, for instance. That's learning our lessons, literally, and that's the easy way. However, not everything teachers tell you is true or is good for you later on in life.
You ask: How can anything teachers tell us at school be wrong?
That's a good question. I'm sure all teachers mean well and have a clear conscience and everything and I am not going to hear anyone arguing otherwise, either. However, textbook examples are not always applicable in the real world.
In fact, Woody Allen actually joked in one of his films that everything his teachers say is good is bad. Or something to that effect. He must have learned some of his lessons the hard way, to be sure.
Anyways, let's take a simpler example of learning a lesson the hard way. Perhaps this even happened to you. Ma and pa, for example, tell us kids not to put our fingers on top of the candle flame or we'll get burned. Some of us will take the heed but some of us will not listen. We will do exactly that, put our fingers to the flame and get burned.
Then, we'll never, ever put our fingers to the flame again.
Guess some of us will have to learn our life's lessons the hard way, which means we have to try it for ourselves, get burned, to remember.
To learn a lesson the hard way, you see, means we learn it through experience, the bitterer the experience the better.
It means we have to go through the process including suffering setbacks and going through pain, no skipping steps, no cutting corners or seeking shortcuts and that sort of thing.
Doing it the hard way is, in fact, the honest way, the fundamental, though sometimes foolish way.
But, speaking of one's life as a whole, it is, I may contend, the only way.
Alright, here are media examples:
1. There was cause for optimism for both managers following Manchester United's 1-0 win over Arsenal in Wednesday UEFA Champions League semi-final first leg, although United boss Sir Alex Ferguson admitted his side may rue a series of missed opportunities in a game they dominated from start to finish.
Ferguson's opposite number, Arsène Wenger, admitted his side had not been at their best, though he remains confident the situation can be retrieved in the second leg next Tuesday.
United secured a valuable 1-0 lead to take to the Emirates next Tuesday, courtesy of John O'Shea's first-half strike, but the Reds' manager acknowledged that poor finishing cost his side a more comfortable victory.
"Of course [I'm disappointed]," he said. "We had good chances and their goalkeeper made one or two fantastic saves. However, we said before the game to win without conceding a goal and we've achieved that. The performance level was good and we've given ourselves a good chance of going through, but of course the tie isn't over.
"We know we can score at their ground. We haven't lost a goal and I think that's key to it all. [Wenger] has to be confident, he'll be thinking it's a good day for him – they could have been out of the tie and they're not.
"Our fans are frustrated, we could be into the final and we're not, but that's the nature of the club. We did it the hard way in the last round against Porto too. Arsenal had possession but without doing anything with it. We contained them very well. I don't think that's the fault of Arsenal, that's down to our defenders. When we concentrate well, we can do that."
- Ferguson rues missed chances, WorldSoccer.com, April 30, 2009.
2. Kelly Osbourne has revealed that she is currently dating musician Rob Damiani.
The pair were romantically linked last week, and Osbourne has now confirmed that she and the Don Broco singer are indeed an item.
She wrote in her Closer magazine column: "It's true, I'm having fun getting to know someone new. I met Rob over in the UK recently, and I want to take things slowly, so that means keeping some things private."
Osbourne … said that she intends to be more guarded about her new relationship.
"Loads of people saw my Twitter rant about my ex-boyfriend over Christmas, and this is the last time you'll probably hear me talk about my relationship in the press," she said. "I've learned my lesson the hard way. I'm excited about this year - onwards and upwards!"
- Kelly Osbourne confirms Damiani relationship, DigitalSpy.com, January 11, 2011.
2. It's been more than six weeks since 16-year-old Xavier Fuentes of Turner, Maine was killed in a hit and run accident.
Now the Paris Police Department is hoping the two vehicles they seized late last week may lead to an arrest.
Fuentes was killed March 15 while walking on Route 117 at night in South Paris. The motorist never stopped and the high school sophomore was pronounced dead later that night at the hospital.
Working with the Maine Drug Enforcement Agency and the Lewiston Police Department, Paris police have now identified two suspects and two vehicles that may be connected with that hit and run. The cars are being examined at the State Police Crime Lab in Augusta.
"We will do it the hard way if we have to," said Michael Madden, Paris Police Chief. "We'll use forensics, timelines, surveillance and witnesses that put certain individuals on that road and try to bring this to a close and get some closure for the family."
The teen's mother, Sheila Cole, is bracing herself for her first Mother's Day without her youngest child.
"Who could hit a person and not want to stop and get them help?" she questioned.
- Mother of Teen Hit-and-run Victim: 'I'm Just Tormented', NECN.com, May 25, 2014.
本文仅代表作者本人观点,与本网立场无关。欢迎大家讨论学术问题,尊重他人,禁止人身攻击和发布一切违反国家现行法律法规的内容。
About the author:
Zhang Xin is Trainer at chinadaily.com.cn. He has been with China Daily since 1988, when he graduated from Beijing Foreign Studies University. Write him at: zhangxin@chinadaily.com.cn, or raise a question for potential use in a future column.
相关阅读:
(作者张欣 中国日报网英语点津 编辑:陈丹妮)