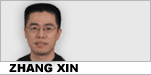 Reader question:
Please explain "capture one's imagination" in this sentence: They are looking for a songwriter who can write lyrics that capture one's imagination.
My comments:
They're looking for someone who can write lyrics that fascinate people.
If rendered into a song, hopefully people will remember the words and care to listen to the song again and again.
To capture the imagination of people is to catch their attention and hopefully for long. Imagination, you see, is one's ability to dream, fantasize and wonder.
To capture that isn't easy, to say the least. A person's mind wanders, for all that I know. And therefore for another person, an artist, say, to capture our imagination, really capture it, seizing it like a policeman collaring a thief and not letting go, well, they need to produce a real good piece of work.
I mean it must be able to stimulate, entice and fascinate, having also scope enough to take us roaming, travelling with it into the limitless spheres of fantasy and wonder.
It's not easy to describe but it's something you know when you see it – if, that is, you have a mind that's actually imaginative. Most people don't have it. Or, let's put it another way. Most people can wonder but won't allow their imagination to travel far. And because of that, they won't go far in the wild-with-imagination department.
This, I am afraid, only makes it all the more harder for others, songwriters included, to try and inspire them.
Anyways, something that captures our imagination is something that strikes a chord, so to speak, something we cannot forget after a long time.
Bob Dylan, for example, certainly succeeded when he wrote Blowing in the Wind. His singing deserves a lot of credit for making this song a lasting favorite, but the lyrics themselves must have helped to capture the imagination of generations.
How many roads must a man walk down
Before you call him a man?
How many seas must a white dove sail
Before she sleeps in the sand?
Yes, how many times must the cannon balls fly
Before they're forever banned?
The answer my friend is blowin' in the wind
The answer is blowin' in the wind.
….
See?
Alright, here are media examples for you to see the phrase in action:
1. The battle for the SA burger-share-of-mouth is hotting up, with news that we could soon be snacking on Big Whoppers - Burger King has said it is assessing opportunities in SA as sluggish economic growth in its US home market continues to hamper sales, making emerging markets look more attractive.
"We are currently assessing the opportunity in SA for the Burger King brand," says the Florida-based company, according to a Business Day report.
Burger King adds that it continuously reviews its "worldwide restaurant portfolio in the course of business. We make strategic decisions based on many factors, including development opportunities, market conditions and restaurant profitability."
Founded in 1954, Burger King is the second-largest fast-food hamburger chain in the world, after McDonald's, with about 12000 outlets in 73 countries. About 90% of Burger King restaurants are owned and operated by independent franchisees with 665 of these outlets based in the US.
How the company licenses its franchisees varies depending on the region, with some regional franchises, known as master franchises, responsible for selling franchise sub-licences on the company's behalf.
Analysts have opposed views on the prospect. Absa Securities analyst Chris Gilmour says the burger market in SA was saturated: "I am very surprised they would consider this, unless they are using SA as a springboard into Africa."
But Vestact fund manager Sasha Naryshkine believes there is room for a new competitor in SA: "The fast-food sector has done astonishingly well over the past few years, and there is still potential for growth. Burger King is a well- known international brand and could compete with Famous Brands ' Steers division.
"But its fame would not guarantee its success. Subway is a well-recognised brand and it has not managed to capture the imagination of South Africans."
- Burger King looks set to come to SA, FastMoving.co.za, July 7, 2011.
2. Local artist Steve Yee paints a gruesome and depressing picture when explaining what happened to the Chinese who once lived on the site of Sacramento's rail yards.
"There's various forms of driving out. One form was, instead of mass murder, to just burn the place at night. The Chinatown in Sacramento was burned over and over again. … The Sacramento fire department oversaw a burning. Their job was just to make sure to protect the city, but to let it burn. The Chinese running out of the buildings on fire were not allowed to go to the hospital."
That Chinatown of the late 19th century didn't much resemble Sacramento's current Chinatown, with its embellished buildings on the north side of J Street between 3rd and 5th streets. Instead, it was a collection of shanties that squatted along the banks of what used to be Sutter's Lake, before Central Pacific Railroad Company filled in the polluted slough. There, men on their way to the gold fields set up a small city of their own, complete with laundries, markets, gambling and a joss house. Now, the Amtrak station sits atop the former lake and, Yee contends, the ruins of Sacramento's earliest Chinese settlement.
To commemorate those who lived and died there, Yee proposes that the local Chinese-American community, the city and Thomas Enterprises partner on a new museum that both commemorates Chinese labor and also exposes the history of anti-Chinese sentiment in California.
"Chinatowns were established for protection. If a Chinese person stepped outside a Chinatown, most likely they would be murdered," said Yee. "So Chinatowns were cities within a city. And there was a Chinatown at the rail yard. It was called Yee Fow, Second City."
He proposes that the Yee Fow museum sit amongst the performing-arts center, retail shops and restaurants that Thomas Enterprises envisions at the old-shop buildings, a part of the fabric of a new marketplace. Yee also proposes a pedestrian overpass to Sacramento's current Chinatown.
Yee didn't grow up with stories of Sacramento's Chinese history. His father assimilated out of fear, and the painter, who is also a program analyst with the California Department of Education, now thinks of himself as inhabiting the hyphen between "Chinese" and "American." He discovered his history of Sacramento's lost Chinatown while pursuing a more personal mystery. "My sister said to me, 'Can you help me find out who our dad was?'"
Yee's father was a "paper son," a man who created his parentage out of thin air in order to come to the United States with imaginary family ties.
...
California's legacy of racism against the Chinese is poorly understood, but that may be changing. Yee points to a recently released book by author Jean Pfaelzer, entitled Driven Out: The Forgotten War Against Chinese Americans, and its accounts of everything from the violent razing of Chinatowns to legal boycotts and deportation policies.
Pfaelzer's research stretches across California, but includes evidence that Sacramento contributed to the "driving out." For instance, the trustees of Sacramento made it a misdemeanor for any Chinese person to reside in the city after March 1, 1886.
But there are tremendous challenges to building a museum that tells this story: securing funding, amassing a collection and working through the politics of the largest urban-redevelopment project in the region.
Yee laughed, spread his hands and said sincerely, "I'm nobody. I'm a concerned citizen." He's neither a historian nor a politician nor a longtime leader of Sacramento's Chinese community. He's gotten used to hearing, "Who is this guy?" But he has managed to capture the imagination of local Chinese residents.
- Sacramento's Chinatown, NewsReview.com, June 28, 2007.
3. A woman dressed in black robes has captured the imagination of highway travelers in the American South as she walked from Alabama to northern Virginia, where she arrived Tuesday night.
According to local police, 56-year-old Military veteran Elizabeth Poles was completing "a mission that has something to do with faith and religion" when she arrived to unwanted fanfare in Winchester, Va.
Since it began three weeks ago, Poles' "mission" has become a point of fascination for Southerners and travelers who spotted Poles in all black, with a black umbrella and black suitcase walking along highway shoulders and through small towns in Alabama, Georgia, Ohio, Kentucky, Tennessee, West Virginia and Virginia.
Poles has also become a hot topic on social media, where, somewhat to her chagrin, the Woman in Black has gone viral.
"We were called to the area for crowd control last night because about 100 people gathered around that area to see this woman," Capt. Doug Watson explained to ABC News.
Winchester police provided Poles with cover and food, and sheltered her at the police station for the evening.
"She seemed to be in really good condition. I spoke with her and she was very articulate and very appreciative of our help ... She just said: 'I wish people would mind their own business.'"
- Who is the 'Woman in Black' roaming U.S. highways? UPI.com, July 31, 2014.
本文仅代表作者本人观点,与本网立场无关。欢迎大家讨论学术问题,尊重他人,禁止人身攻击和发布一切违反国家现行法律法规的内容。
About the author:
Zhang Xin is Trainer at chinadaily.com.cn. He has been with China Daily since 1988, when he graduated from Beijing Foreign Studies University. Write him at: zhangxin@chinadaily.com.cn, or raise a question for potential use in a future column.
相关阅读:
(作者张欣 中国日报网英语点津 编辑:Julie)