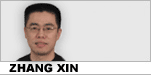 Reader question:
Please explain this sentence, "stir the pot" in particular:
Too many times people have come here to stir the pot when it doesn't need it.
My comments:
In other words, many people are here for fun and fanfare. They see a large gathering in a public square, for example, and they swarm in to see what's going on.
In the crowd, some people are actually protesting against something, cruelty against animals, for instance. But most people are just there looking on. They've nothing of their own to protest against or for. They may not share the sentiments of the demonstrators. But they like to be there – to stir the pot, as the speaker says.
If you cook your own meals, of course, you'll have no problem understanding the concept of stirring the pot. You stir the pot to mix up ingredients evenly and to bring grains or meats lying at the bottom of the pot to the surface.
And in the process, you disturb the whole pot and turn an otherwise clean pot of water into a messy mishmash.
Hence, metaphorically, people stir the political pot in order to disturb the peace, raise disputes and cause unrest.
That sounds negative. Sorry about that. Let me put it in a good way. People can also stir the political pot by bringing hidden issues to the surface and thereby effect change.
In our example, the tone of the speaker may suggest he/she might be a member of the establishment, i.e. people who prefers the status quo.
In other words, they like the way things are as they are and don't want to see change, any change.
Hence they don't like to see anyone stirring the pot.
Got it?
All right, here are media examples of people stirring the pot – to see what rises up:
1. "The children born in 2006 will witness in their lifetime the death of the West."
Conservative columnist Pat Buchanan's new book, "State of Emergency: The Third World Invasion and Conquest of America," warns that America's immigration policies will yield dire consequences for future generations.
Buchanan claims that as a result of President Bush's failure to secure our borders, the Southwest is being deliberately retaken by Mexico, and thus slowly but surely becoming detached from the rest of the United States....
Here's what FOX Fans are saying:
"In my opinion, Buchanan is more of an isolationist. He was right on the money about the Mexican invasion, but wrong about President Bush not closing the border. Congress is the one who should make sensible legislations that will close our borders to illegal aliens." — Jade (Arizona)
"We need to refrain from the blame game and just do what is necessary right now to secure our northern and southern borders, as well as our ports. It absolutely does not compute that we have not done so since 9/11." — Chris (Phoenix, AZ)
"No this is not a position we should take seriously, I'm more concerned with Al Qaeda than Mexicans entering our country illegally." — Andrea
"I think he is right and it is what all Americans want. The politicians are once again not looking at the future of America just their term limit. I am not against people coming into this country legal but let's get rid of those that are illegal. Our system and way of life is at jeopardy." — Ann (Bedford, TX)
"Pat is loco! His hateful and negative words are just to stir the pot and sell some books. My father came into this country legally and worked hard to provide for his family. We are very patriotic, more so than many in this country who take America's freedoms for granted. I am married to a woman whose great-grandmother was an immigrant from Ireland. Every American is essentially an immigrant. Only the Native Americans have the claim of being from here, and even they migrated from Asia. We all essentially migrated from Africa according the latest scientific research. Oh, but I doubt many so-called Christians in America want to believe that!" — José (Richmond, VA)
- Pat Buchanan: Patriot or Isolationist? FoxNews.com, August 25, 2006.
2. Besides reports about girls who were supposedly in training to marry Tom, Mr. Cruise has stayed largely under the radar since his divorce from Katie Holmes. In fact, other than mentions that Papa C misses his genetically magical daughter Suri, we haven't heard a peep about him.
And then, Life & Style apparently stirred the pot by saying that Tom is dating Cameron Diaz, who co-starred with the actor in the trippy Vanilla Sky and the (terrible) Knight and Day.
You guys — we can turn off the amber alert. Tom Cruise and Cameron Diaz are not dating. Tom's rep denies rumors the pair is getting hot and heavy, telling E! (in the most succinct denial ever), "It's false. They are friends."
Well, we could've told you that. After all, we called every couch retailer in the country and Tom has not been seen jumping up and down yelling about his love life at any of them.
- Tom Cruise and Cameron Diaz Are NOT Dating, WetPaint.com, September 28, 2012.
3. Liverpool and Luis Suarez, the Premier League's top scorer, face Chelsea for the first time since the star striker picked up a ten-match ban for biting Blues defender Branislav Ivanovic in April.
Far from being billed as Jaws 2, this encounter will be a serious test of both sides' title credentials as they sit next to one another in the top four. Chelsea have won only one of their last five meetings with the Reds at Stamford Bridge to boot.
This pits Blues boss Jose Mourinho against protégé Brendan Rodgers for the first time in Premier League history, and the Special One stirred the pot when he suggested Liverpool could become champions.
Chelsea have not been finishing teams off in recent weeks. Their last five wins in all competitions have all come by the odd goal. Compelling evidence of Blues profligacy is indifferent form – a Capital One Cup quarter final loss at Sunderland, a bore draw against Arsenal and edging past Swansea on Boxing Day.
Rodgers's Reds saw their run of four successive and impressive victories come to an end on Thursday when Manchester City came from behind at the Etihad. Suarez, for all his controversy, has 19 goals in a dozen Premier League games and will be the main danger.
- Chelsea vs Liverpool: Match Preview, Team News & Likely Line-Ups, WhatCulture.com, December 29, 2013.
本文仅代表作者本人观点,与本网立场无关。欢迎大家讨论学术问题,尊重他人,禁止人身攻击和发布一切违反国家现行法律法规的内容。
About the author:
Zhang Xin is Trainer at chinadaily.com.cn. He has been with China Daily since 1988, when he graduated from Beijing Foreign Studies University. Write him at: zhangxin@chinadaily.com.cn, or raise a question for potential use in a future column.
相关阅读:
(作者张欣 中国日报网英语点津 编辑:陈丹妮)