Reader question: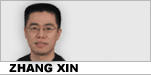 Please explain this sentence: Looking a gift horse in the mouth may seem rude, but you may see it is a white elephant in disguise.
A gift horse may be old and useless, ok, but what is a white elephant exactly.
My comments:
A white elephant is even worse.
People look a gift horse in the mouth to check how old it is. It's kind of rude to do that because when others give you a horse as a gift, their good will cannot be mistaken.
Hence it's better if we just accept the gesture gratefully and gracefully without nitpicking, lest we offend the gift giver.
But sometimes, the gift horse may be, just may be too old (having long teeth, if you do look into their mouth) to work or be any use to you at all. Then it becomes a burden because you have to feed it to keep it alive.
Well, a white elephant is worse.
Much worse.
A white elephant, you see, is such a good looking animal kept in ancient courts in southern Asia for entertainment. They're elegant but also cost a lot to keep, as high flying entertainers can be high maintenance. Top-tier Hollywood actors, for example, charges more than 10 million bucks per movie, so there.
Anyways, according to legend, as explained by Phrase.org:
White (albino) elephants were regarded as holy in ancient times in Thailand and other Asian countries. Keeping a white elephant was a very expensive undertaking, since the owner had to provide the elephant with special food and provide access for people who wanted to worship it. If a Thai King became dissatisfied with a subordinate, he would give him a white elephant. The gift would, in most cases, ruin the recipient.
So, after all, not all gifts are created equal, it seems, and they're not all free.
Anyways, in short, a white elephant gift can be much worse than any gift horse – because literally the elephant is much bigger, more elegant and can be much more ruinous.
The moral? Avoid gift horses whenever you can but above all, and avoid playing with kings and emperors at all costs.
Alright? All right, let's read a few media examples:
1. ALLEGATIONS that the International Business School is a "white elephant" which is costing the Isle of Man too much to operate were strongly challenged in Tynwald yesterday by the government.
Education Minister Eddie Teare defended the government's position, stating that a senior official from the John Moores University in Liverpool who had recently visited the Island was highly complimentary about the way the IBS was functioning at The Nunnery, including the quality of the degree courses and very high number of passes.
Onchan MHK Peter Karran alleged there was a government "cover up" on the true position concerning the running costs and asked a series of questions about how the IBS operated compared to the Isle of Man College of Further Education. "Are we getting value for money for taxpayers?" he asked. "It is costing us long millions of pounds."
- MHK claims International Business School is a "white elephant costing millions of pounds", IsleOfMan.com, January 19, 2011.