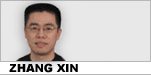 Reader question:
Please explain this sentence, particularly "too close to call": A new poll reveals that the election remains tight and too close to call.
My comments:
Tight, yes. It means the candidates running in the election are neck and neck, like two horses running side by side in a close race.
Neck and neck literally means the two horses are so close that one can barely tell which neck belongs to which one horse, i.e. the two horses are level with each other as they gallop towards the finish line.
In other words, the two horses have an equal chance of winning.
In our example, it means all the candidates have an equal chance of winning.
Hence, the election is too close to call, meaning it's really hard to say (call) who is going to win.
To "call" here means to make a judgment call.
Judgment call? This is easily understood in the context of a sports competition. In a basketball match, for example, we see two (or sometimes three on the professional level) officials running around the court with players. Their job is to ensure players all play according to rules and are not harming each other. If one player bumps into another player hard, for example, one of the officials may blow a whistle and call a foul against the offender.
We say "call" a foul because the officials (or judges or umpires in other sports) really have to call, i.e. SHOUT so that everyone on and off the court can hear them clearly, especially if it's a big stadium and the audiences are large and rowdy.
Especially, that is, in the old days when there were no loudspeakers and microphones to help the judges out.
So, too close to call? Well, there will always be situations where, say, two players collide but it's too difficult to say who is in the wrong, right?
That's an exact situation to be described as too close to call.
All right, then. To sum up, if an election is too close to call, we cannot really tell who's going to eventually win.
Eventually, when all votes are counted and if Candidate A bags one or two or, say, three votes more than Candidate B, we say Candidate A wins and we sometimes say he or she wins a close call, i.e. by a small margin.
OK, here are more media examples of "too close to call":
1. THOUGH the result remained too close to call four hours after polls closed, it is already clear that a referendum on whether to stay in the European Union has triggered an angry revolt by millions of British voters against their government, the leaders of the main political parties, big business and experts of all stripes. First returns and television interviews with voters and (slightly shell-shocked) political grandees painted a picture of a United Kingdom divided sharply along lines of region, class, age and even—in the case of Northern Ireland, where such Roman Catholic areas as Foyle voted Remain while Protestant areas like North Antrim went for Leave amid much higher turnout—by religious denomination. If the public had quietly weighed the costs and benefits of EU membership, it was often hard to hear that analysis through a din of stuff-the-lot-of-them rage from the Leave camp, and the first growls of mutual recrimination among Labour and Conservative politicians backing Remain.
As the night began it appeared that "Leave" camp had done better than expected in rain-lashed, post-industrial northeastern towns with names from a George Orwell story, like Sunderland and Hartlepool, or gritty corners of Essex. Remain had its early strongholds, such as Orkney and Clackmannanshire in Scotland, but turnout in such places underperformed. Leave won in Sunderland by 22%, while Newcastle—a larger city with many students—voted for Remain by a margin of 1%, which was tighter than predicted.
- The Brexit vote reveals a country split down the middle, Economist.com, June 24, 2016.
2. It is 'too close to call' between England, Australia, Canada and Malaysia over who will host the Commonwealth Games a senior British sports chief has said.
And Commonwealth Games England chief executive Paul Blanchard has praised both English contenders Birmingham and Liverpool for putting together impressive bids within a very short time scale.
Proposed venues for Birmingham's games include an upgraded Alexander Stadium, the NEC's four arenas, the University of Birmingham hockey and squash centres and a new swimming pool in Sandwell .
Mr Blanchard, interviewed by the insidethegames website, said that both cities are developing two high quality bids leaving England in a strong position to host the 2022 Games.
He said: "The honest answer to who's the favourite is that you cannot call it," he said.
"We are in a very strong position in that we've got two there who have got another month or so to develop their bid and address some of the issues that have been raised.
"But they're not fundamental issues." He described both cities as 'very, very good bids'.
- Commonwealth Games 2022 bid is 'too close to call' says sports chief, BirminghamMail.co.uk, July 24, 2017.
3. If the Syracuse mayor's race is too close to call on election night Tuesday, it could be days or weeks before a winner is announced.
The race is virtually tied, according to a poll released Sunday.
Independent Ben Walsh leads Democrat Juanita Perez Williams by two points, according to a Spectrum News/Syracuse.com/Siena College poll. That lead is within the margin of error.
Here's what would happen next if a winner is not declared on election night, according to Onondaga County Elections Commissioner Dustin Czarny.
The elections board staff would take the same steps they always do to doublecheck work. But if there is no clear election night winner, they would invite the candidates in to watch the process.
New Yorkers vote on paper ballots that are scanned and counted by a machine. The completed paper ballots go into a bag along with any emergency or affidavit ballots cast at polling places.
After the election, machines and paper ballots are held in a locked space and two staffers have the keys - one Democrat, one Republican. Both keys are needed to open the space.
Each machine has two memory cards. After the election, workers check each machine to make sure the numbers match up on both cards.
Workers also randomly choose 3 percent of the machines and hand-count the paper ballots.
On the second Thursday after the election, they start opening absentee ballots and counting the affidavit ballots. The two commissioners - one Republican, one Democrat - judge whether each is valid.
Candidates who want to challenge those votes can ask a judge to review the affidavits or absentees or order commissioners to hand-count all paper ballots.
As of Monday morning, there were 1,598 absentee ballots mailed to Syracuse voters and 816 had been returned. Today is the last day to postmark an absentee ballot.
Czarny said there has not been a full recount in New York on the new voting system, but judges have ordered audits of more than 3 percent of machines.
The most high-profile too-close-to-call election in Central New York was the 2010 Congressional race between Democrat Dan Maffei and Republican Ann Marie Buerkle. Buerkle was declared the winner after three weeks.
- 2017 Syracuse mayor's race: What happens if winner is too close to call on election night?, Syracuse.com, November 7, 2017.
本文仅代表作者本人观点,与本网立场无关。欢迎大家讨论学术问题,尊重他人,禁止人身攻击和发布一切违反国家现行法律法规的内容。
About the author:
Zhang Xin is Trainer at chinadaily.com.cn. He has been with China Daily since 1988, when he graduated from Beijing Foreign Studies University. Write him at: zhangxin@chinadaily.com.cn, or raise a question for potential use in a future column.
(作者:张欣 编辑:丹妮)