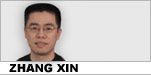 Reader question:
Please explain this sentence: "If talks fail, you can always dig up the hatchet." What hatchet?
My comments:
If peace talks fail, you can always take up arms and renew fighting.
We may infer that at least some in the peace talks don't believe in securing permanent peace. They're ready to rediscover their weapons and go back onto the battlefield.
We may safely thus infer because that's basically what "dig up the hatchet" means.
"Dig up the hatchet", you see, is a variation and opposite of the American Indian idiom "bury the hatchet".
When American Indian tribes stop fighting each other and make peace, one of the rituals in the ceremonies is that the chiefs come together and literally bury the hatchets brought from both sides.
Hatchets are small axe-like weapons that can be held in one hand. In the ceremonies, the hatchets are used as a symbol for all weaponry.
By burying the hatchet, therefore, the two tribes are agreeing to put down all weapons. And when they do that, giving up all forms of weaponry, they certainly are serious to give up violence and make peace.
Think about it, what a great idea this is, burying the hatchet in order to secure peace. If America and North Korea all give up nuclear weapons, for example, the current nuclear tension on the Korean Peninsula is diffused instantly.
It will not happen, but you get the picture. Burying the hatchet is a powerful gesture. It's like in ancient China, some armies let all their battle horses loose – to graze freely in the woods, in the wild, signaling this time, peace was sought sincerely and permanently.
At least, that was the intent
All right, here are media examples of people burying the hatchet – or digging it up again:
1. Wayne Rooney has buried the hatchet with Sir Alex Ferguson by describing the Manchester United legend as "the greatest manager of all time" as he stands on the brink of making England history.
Former United manager Ferguson spoke fondly of Rooney's ability ahead of the striker equalling Sir Bobby Charlton's England goalscoring record against San Marino.
With goal number 50 and the outright record now in his sights against Switzerland at Wembley on Tuesday night, Rooney has stated his respect for Ferguson.
The relationship between the two men broke down in Ferguson's final season in charge at Old Trafford, when Rooney was played out of position to accommodate Robin van Persie.
Rooney's fall-out with Ferguson came to a head when he was dropped for a Champions League tie against Real Madrid and told the Scotsman that his future lay away from United.
Ferguson made that exchange public before his final game in charge of United, but the pair now appear to have made their peace.
"I don't know if anyone knows how things ended (between us)," said Rooney. "We had differences (of opinion). That's normal. Ask Roy (Hodgson), he's had differences with other players. That's part of football. I'm not the only person who had differences with Sir Alex Ferguson, but I can still sit here and say he was the greatest manager of all time.
"I still see Sir Alex quite a bit at games and he travels away to European games with us. It's not that we don't like each other. We just had differences. That's normal."
- Man Utd news: Wayne Rooney buries hatchet with 'greatest manager of all time' Sir Alex Ferguson, Telegraph.co.uk, September 8, 2015.
2. Mexico announced plans Friday to use trained dolphins to corral the last remaining vaquita marina porpoises into a protected breeding ground, a last-ditch bid to save the critically endangered species.
Scientists estimate there are just 30 remaining vaquitas, the world's smallest porpoise, a species found only in the waters of the Gulf of California.
Environment Minister Rafael Pacchiano said the authorities would deploy dolphins trained by the US Navy to herd as many vaquitas as possible into a marine refuge.
He admitted the project, due to start in September, would be difficult.
"We've spent the past year working alongside the US Navy with a group of dolphins they had trained to search for missing SCUBA divers. We've been training them to locate the vaquitas," he said in an interview with radio network Formula.
"We have to guarantee we capture the largest possible number of vaquitas to have an opportunity to save them."
The government also announced Friday it has permanently banned the fishing nets in which vaquitas are often killed.
The nets, known as gillnets, are used to catch another species, the totoaba fish, whose swim bladder is considered a delicacy in China and can fetch $20,000 per kilogram.
The World Wildlife Fund (WWF), which has warned the vaquita risks going extinct by next year, praised the move.
The latest measures come after Mexican President Enrique Pena Nieto signed a deal on June 7 with Hollywood star Leonardo DiCaprio and Mexican billionaire Carlos Slim to increase efforts to save the vaquita.
DiCaprio had taken Pena Nieto to task on social media for not doing enough to save the species. But the two later buried the hatchet.
The Hollywood heartthrob welcomed the permanent gillnet ban as "great news" on Twitter.
- Mexico to use dolphins to save endangered vaquita porpoise, PHYS.org, July 1, 2017.
3. In the wake of tonight's Cavs-Bulls preseason matchup, many questions surrounding Dwyane Wade and Derrick Rose making his season debut were asked after shoot around Tuesday morning.
The friendly is an opportunity to dig up the hatchet with the Bulls organization. Now in a rebuild phase, the franchise managed to give Chicago a fresh start. Consequently, fresh starts have been handed to Wade and Rose in Cleveland.
Questions have always been a part of the Bulls franchise, and "FIRE GARPAX" will probably define their future. After the Jordan era, it's taken a while for the organization to normalize expectations and fall into NBA mediocrity. However, they had a chance to make another historical team years ago, according to Derrick Rose.
LeBron James entertained a lot of teams that summer, ultimately saying yes to South Beach but denying many willing franchises. The Knicks, Nets, Clippers, Heat and apparently, the Chicago Bulls.
- Cavs' Derrick Rose says he tried to recruit Miami's Big 3 in 2010, CavsNation.com, October 10, 2017.
本文仅代表作者本人观点,与本网立场无关。欢迎大家讨论学术问题,尊重他人,禁止人身攻击和发布一切违反国家现行法律法规的内容。
About the author:
Zhang Xin is Trainer at chinadaily.com.cn. He has been with China Daily since 1988, when he graduated from Beijing Foreign Studies University. Write him at: zhangxin@chinadaily.com.cn, or raise a question for potential use in a future column.
(作者:张欣 编辑:丹妮)