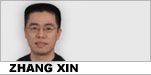 Reader question:
Please explain "Hail Mary" in this sentence: My third and last time at chemo therapy was a "Hail Mary".
My comments:
The speaker means to say that his or her third attempt at chemo therapy was her last and final one. They wished this time it would succeed but knew the chances were not good.
In fact, the odds are so poor that it's as if they had to literally say "Hail Mary" and pray for a miracle to happen.
"Hail Mary" is a prayer among Christians, uttered when they want to ask for holy intervention. This usually happens when they want to accomplish something difficult. Apparently they believe that, with blessing from Virgin Mary (who was chosen to bear Jesus by God), the chances of their endeavor bearing fruit can be increased.
Anyways, a Hail Mary is a prayer for something to succeed even though everyone knows the chances are slim. It's a last-resort attempt, a desperate attempt, a case of wishful thinking – wishing for a miracle.
In our example, the cancer patient probably would not undergo any more chemo therapy treatment if this, the third attempt fails. He or she might try something else, say, herbal medicine but not chemo again.
Here are media examples of "Hail Mary" in other situations, often in sports:
1. As one of 18,000 people who've been in the federal government's witness protection program, Larry Reynolds was given a new identity and asked to follow a few simple rules.
Don't talk to the media. Don't return home, even for funerals. Don't hang around with former criminal associates, friends or former neighbors.
And, by all means, don't commit a crime.
For Reynolds, who was known in his hometown of Brockton, Mass., as Larry Reservitz, the rules proved too much.
He would visit occasionally with a lawyer he knew from college on trips to New York. He drew attention to himself by playing in high-stakes poker tournaments. And, according to Reynolds, he helped launder billions of dollars in a Ponzi scheme allegedly masterminded by Wayzata businessman Tom Petters.
Petters goes to trial next month on conspiracy, fraud and money-laundering charges, and Reynolds' sordid history and participation in the witness protection program could add a rich new subplot to the lawyers' arguments.
The criminal history of Larry Reservitz could give ammo to Petters' attorneys as they attempt to raise questions about the government's oversight of its own witness, said lawyers not affiliated with the case.
"This is a dream guy for a defense attorney," said St. Paul lawyer Ron Rosenbaum. "You don't get into the witness protection program because you're a Boy Scout," he said.
Rosenbaum said he expects Petters' lawyers to portray Reynolds as a central figure in the alleged $3.65 billion Ponzi scheme.
Recently unsealed documents in the Petters case reveal that Reynolds, one of his key cronies in the alleged fraud, appears to have a sordid criminal background that was largely hidden from public view for the last two decades through the witness program.
Reynolds' alter identity as Reservitz, a disbarred lawyer with a history of committing fraud, can be pieced together in a thick stack of heavily redacted old newspaper articles and court decisions that were filed late last week by Petters.
Petters' attorneys, Jon Hopeman and Paul Engh, argued that Petters may have been a victim of Reynolds' money-laundering activities. Reynolds "has a history of concocting and leading grandiose fraudulent schemes and then making secret deals with law enforcement once backed into a corner, just as ... was here," they wrote.
"He's the Petters fall guy," said Bradford Colbert, a state public defender who teaches law at the William Mitchell College of Law. "You can argue that he's the guy behind all of this and Petters was taken advantage of by this Reynolds."
That still might be difficult to prove, however. Government prosecutors may not need to call Reynolds at all because they will have the testimony of other direct participants in the alleged fraud on which to help base their case. The U.S. attorney's office declined to comment Wednesday.
Federal prosecutors do not have to call Reynolds as a witness in the case. But given the intense defense interest in the background of Reynolds, he could be called as a hostile witness by the defense team.
The courtroom drama that could follow would pit lawyers representing Petters, the well-known and once philanthropic Twin Cities businessman who owned Sun Country Airlines and Polaroid even as he allegedly duped investors out of billions, against Reynolds, who engaged in insurance fraud, check forgery and drug trafficking, fled the country for a period and once wore a wire as a government informant.
Reynolds' attorney, Frederic Bruno, said it would be a mistake by the defense to attempt to focus the case on his client.
"It's a classic red herring defense. Mr. Reynolds is an attractive target and makes an interesting sideshow but ultimately it is not going to work," Bruno said. "This is a Hail Mary shot."
- Life in witness protection: New identity, but old habits, StarTribune.com, September 16, 2009.
2. It's the most exciting play in football, and it rarely works.
It's the "Hail Mary" pass, a term coined 39 years ago Sunday, when Dallas Cowboys quarterback Roger Staubach heaved a 50-yard, desperation pass for Drew Pearson with 24 seconds left in an NFL divisional playoff game at Minnesota.
Although the ball seemed to hang in the air for ages, the pass was slightly underthrown, allowing Pearson to turn and catch it on his hip as a Vikings defender fell at his feet near the three-yard line. Pearson took a long step across the goal line, and the Cowboys miraculously came away with a 17-14 victory.
Staubach, a devout Catholic, later confided that he said a Hail Mary prayer after releasing the ball, hence the play's nickname that now transcends sports and is used as a metaphor for last-gasp attempts in all sorts of situations.
"It's crossed over into all parts of life," Pearson said. "You hear it in church, you hear it in business, you hear it in sports, community life, charity life. What it is is there are Hail Mary moments in people's lives. We all have them, when our backs are against the wall and you don't know where that rent's going to come from, or the kid needs braces, or the car needs fixing.
"For some reason, some way, somehow, we find a way to overcome those moments. We all catch a Hail Mary to do it."
But Pearson caught the original one. It's not as if teams didn't attempt desperation passes before 1975; they did, but it was Staubach who introduced the term.
...
But that's the reality of the Hail Mary — everything, most of all the football, has to fall perfectly into place.
That's what happened 30 years ago on the most famous Hail Mary in history, when Doug Flutie of Boston College scrambled back and away from University of Miami defenders and, with no time on the clock, heaved a 48-yard touchdown pass to Gerard Phelan for a 47-45 victory. Flutie had to drop back so far, the ball traveled 65 yards.
The memories of that game, deemed the "Miracle in Miami," remain strikingly crisp to Phelan, now a Boston-based salesman for a financial printer.
"The thing that's most vivid to me is the instant with which the ball arrived," Phelan said by phone. "Everybody jumped up in front of me to defend it. I was expecting it to get tipped. So I was getting in line to get a tip, and if it came free I was going to be in the way. I jumped up and an arm moved to the right, and a head moved to the left, and the ball came between the two.
"It really just hit me in the lower part of the facemask and neck. I sort of fell back as it hit me to absorb the shock, and the ball traveled down my body so fast. I tried to get my elbows together in my lap and my knees together. It was all in an instant."
To this day, Phelan said, he's constantly asked about the play by people who recognize his name. He said everyone seems to remember where they were when they watched it unfold, and often — because it happened the day after Thanksgiving — those people were surrounded by family.
"I guess I'm the poster child of never give up," he said. "You've got to do the best you can right up until the end, because it might turn out good."
- Hail Mary passes remain most exciting plays in football, LATimes.com, December 25, 2014.
3. The Cleveland Cavaliers and Toronto Raptors, the two best teams in the Eastern Conference last season, showed some early-season rust but still managed an exciting finale Friday night.
Kyrie Irving scored 26 points including the winning three-pointer with 44.3 seconds remaining and LeBron James added 21 as the Cavaliers staved off several fourth-quarter Toronto comeback attempts to defeat the Raptors 94-91.
"I think it was a good test for us," said James. "It's fun to have games like that throughout the regular season. It sharpens your sword.
"This is a (Toronto) team that we know is going to be very good throughout the season. (A) good road win for us early in the season."
DeMar DeRozan, who combined with Jonas Valanciunas for 72 points in Toronto's season-opening win over Detroit, led the way again with 32 points on 12-of-28 shooting. Kyle Lowry had 17 on five-of-16 shooting while Valanciunas had 10 points on 5-of-15 shooting and 17 rebounds.
Each team had 18 turnovers with nine of Toronto's coming in the second quarter when the Raptors were outscored 22-17.
"The second quarter killed us," lamented Toronto coach Dwane Casey.
He took solace in the fact that the Raptors held the NBA champions to 41.8 per cent shooting and 94 points.
"That's good enough defence," Casey said. "Some of the same shots we missed I know we're going to make. There's no consolation prize. They beat us. But again we've got to continue to believe in our offensive shots ... And we've got take care of the ball better. You can't have 18 turnovers.
James had a relatively quiet night, despite registering some sumptuous assists, as Irving and Kevin Love dominated the scoresheet early. James hit the 10-point plateau late in the third quarter to extend his double-digit scoring streak to 719 games.
Love finished with 18 points and 10 rebounds.
The Raptors (1-1), who had trailed by as many as 12, closed to 66-65 with a 9-0 run late in the third quarter. Cleveland led 71-67 entering the final quarter. Toronto mounted another charge, cutting the margin to 76-75 on a 6-0 run that was fuelled by two Cory Joseph baskets and one from rookie Jakob Poeltl.
But each time the Raptors rallied, Cleveland (2-0) answered. Toronto kept coming and finally tied it up at 86-86 on Lowry's two free throws with 3:42 remaining.
Lowry put Toronto ahead, after being fouled by James, for the first time 89-88 on another free throw with 2:37 left. Three James free throws gave Cleveland a 91-89 lead but a DeRozan dunk tied it. Then Irving sank the 26-foot dagger on a James assist.
"LeBron made a great play," said Lowry. "He drove and we all collapsed and he kicked out to Kyrie and he made a big shot."
James and Patrick Patterson missed late three-point attempts. A review gave Toronto the ball with .3 seconds remaining but Lowry missed a Hail Mary shot from long range.
- Cavaliers stave off late Toronto comeback attempts, down Raptors 94-91, TheChronicleHerald.ca, October 29, 2016.
本文仅代表作者本人观点,与本网立场无关。欢迎大家讨论学术问题,尊重他人,禁止人身攻击和发布一切违反国家现行法律法规的内容。
About the author:
Zhang Xin is Trainer at chinadaily.com.cn. He has been with China Daily since 1988, when he graduated from Beijing Foreign Studies University. Write him at: zhangxin@chinadaily.com.cn, or raise a question for potential use in a future column.
(作者:张欣 编辑:丹妮)