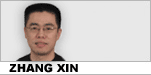 Reader question:
Please explain this sentence: "That seemed like a weird question coming straight out of the left field."
My comments:
Weird, to be sure. The speaker means to say that the question is an odd one, an unusual question, a question that people don't normally ask.
That's why the speaker thinks the question has come "straight out of the left field", i.e. being odd and unexpected.
"Out of the left field" as an expression finds its origin in the American game of baseball, left side referring to the left hand side of the baseball field. As most batters are right-handed, they tend mostly to hit the ball into the center or right-hand side of the field, where most drama and action directly ensues. Hence, the left fielder feels like he's left out there in the far corner of the left field, alone and inactive, left out in the cold, so to speak.
He may perhaps even doze off now and then.
But anyways, hence and therefore, if you say someone has come out or is from the left field, you mean to say they're "untypical, unusual, or strange in some way" (CollinsDictionary.com).
Likewise, if you say someone's ideas are left field (as adjective), you mean to say their ideas are unconventional, odd and surprising.
Or even crazy, as explained in the first of our media examples below.
So now, no further delay, media examples of "left field":
1. Wrigley Field and the Cubs might be the perfect match, but the glory years of Cubs baseball actually took place on the West Side, not the North Side.
"Everybody thinks that the Cubs have played at Wrigley Field since the dawn of time," Cubs history hobbyist Mike Reischl said. "That's not really the case."
The franchise called several parks home before Wrigley, most notably a pair of parks on the West Side of Chicago.
They played in the first West Side Park from 1885-1891, then played from 1893-1915 at the second West Side Park, where the franchise experienced its greatest success. The second West Side Park is often referred to as West Side Grounds to avoid confusion.
At West Side Grounds, the Cubs appeared in four World Series from 1906-1910, winning the title in 1907 and 1908.
The Tinker-to-Evers-to-Chance double play combination became immortalized there, as did Hall of Fame pitcher Mordecai "Three Finger" Brown.
Reischl created the Way Out in Left Field Society two years ago to promote, explore and discover the hidden, forgotten and eccentric historic places, people and occurrences of baseball.
His first mission was to uncover the history of West Side Grounds, which was sold by unpopular owner Charles Murphy to the State of Illinois for $400,000 after the Cubs moved into Wrigley. The state tore down the park in 1920 to build a hospital. Nothing remains.
The society hopes to have the land commemorated by the end of the summer with a plaque placed where the center field flag pole formerly resided. Today, that location is in a flower garden at the University of Illinois at Chicago Medical Center at 912 S. Wood St. They need a little help from the Illinois State Historical Society to make it an official landmark, but the process is in motion.
"Clearly, the passions of the Chicago Cubs are deeply rooted in the West Side of Chicago," said Way Out in Left Field member Brian Bernardoni, who is also a Wrigley Field tour guide. "As a Wrigley tour guide, one of the more difficult things I have to share with fans is that the Cubs have never won a World Series at Wrigley Field. It's always a look of surprise when people hear that. With that said, when you think about the foundations of Tinker to Evers to Chance, when you think of Mordecai "Three Finger" Brown, when you think of Billy Sunday, they played their baseball at the West Side Grounds. It's exciting from our standpoint that we can be a part of Cubs history, that we can memorialize that."
The field shared similarities to its successor as the Cubs' home.
Like Wrigley, the park was conveniently constructed near an L train stop, two blocks away off of Polk Street which allowed easy access for traveling fans. Spectators sat on rooftops on Taylor Street behind right field.
"The rooftop battles between the Chicago Cubs and the rooftop owners were going on at the West Side Grounds," Bernardoni said. "History has an interesting way of repeating itself. The lasting legacy for the West Side Grounds is not just the Chicago Cubs and its championships."
Unlike Wrigley, center field was deep -- very deep. Reischl said there is some debate over the distance down the right-field line (316 feet vs. 340 feet), but the consensus is that the park ranged 560 feet to straight-away center. The left-field line was 340 feet.
The Way Out in Left Field Society took its name from a West Side Grounds tale. The term "way out in left field" is taken to mean "crazy." Well, that all started in Chicago.
"Cook County Hospital had a mental institution behind left field," Reischl said. "The bottom line is, patients could be heard yelling and screaming things at fans behind the left field wall."
- Cubs originally called West Side home, MLB.com, June 18, 2008.
2. If you are over 40, the cars you drew in nursery school had a square front, where the engine lived, a bigger box in the middle where the people went and another small box at the back where their luggage would go.
Unless your parents were a bit left field and drove a VW Beetle or were very rich and owned a Porsche.
Younger readers will have drawn hatchbacks or SUVs, or perhaps sports cars, because the traditional three-box saloon is a thing of the past and has been since Volkswagen invented the Golf and Ford came up with the Sierra.
But perhaps the three-box saloon (that's what the industry calls the traditional family car) is on its way back. That's what Audi thinks because it has created a three-box, or saloon version, of the A3.
There's more to the move than Audi thinking that people of my age might fancy driving cars that look like the ones they drew when they were meant to be learning their ABC. One word: China. Pretty much everything in the motor industry today is carried out with a view towards the land of the fortune cookie.
- Audi A3 'Oriental' saloon is too dull for me, by Richard Hammond, Mirror.co.uk, October 18, 2013.
3. In the past year, the BBC has served up three disappointing thrillers, with finales that turned them from being genuinely thrilling to laughable.
First, there was The Replacement. The series starred Morven Christie as Ellen, an architect who was suspicious that her maternity cover was trying to take over her life (she was). The concept sounds odd, but it really worked – at least at first. Viewers were hiding behind the sofa from Vicky McClure's eerie villain, and it felt like this very feminine tale could really take off.
Alas, we were fooled. The last episode was a mess, with Ellen – who had just swallowed a load of sleeping pills – seen hot-wiring a car to rush to the rescue of her kidnapped daughter. Don't worry if you haven't seen the series and that doesn't make sense to you, because you'd be none the wiser even if you had.
Then there was Paula. What began as a dark, compelling thriller about a woman (Denise Gough) who was stuck in rut and let a murderous pest control man into her home (easily done) ended up tying itself in nonsensical knots. Basically, Paula got a bit fed up with said pest control man (played by the impossibly handsome Tom Hughes) ruining her life and killing her family members, so she took her revenge by burying him alive in her basement, in a coffin equipped with air pockets, a drip feed, and a waste disposal system.
And finally (I can only hope) there was Trust Me, the identity theft drama. This series was led by Jodie Whittaker as Cath, a nurse who loses her job and decides to impersonate a doctor to create a better life for her and her daughter. Okay, this one does actually sound a bit ridiculous from the outset – patients could die just so this person can have a slightly bigger flat – although there is shockingly a factual basis to this tale of impersonation. But that doesn't excuse its implausible turn of events, where everyone who discovers Cath's secret chooses to let her off, she is promoted to senior doctor, and even hooks up with the guy who almost definitely killed her ex and the father of her child. Hmm.
All three of these mini-series were ambitious (I realise now, overly so) and had deeply unlikable female leads, who were written with hardly any redeemable qualities. It was reassuring to see women being penned as real and flawed and human (rather than unattainably perfect, maternal and feminine), but as these series went on it became more and more difficult to empathise with their characters, and therefore care about their fate.
This was a real shame for the fantastic actresses at the helm of these thrillers – which failed very much in spite of these women, not because of them.
Christie made the fear and frustration felt by Ellen in The Replacement palpable. Olivier-winning Gough, meanwhile, was marvellously miserable in Paula. And Whittaker, of course, is one of the most-talked about actresses of the moment, what with Broadchurch under her belt and preparing to be the next star of Doctor Who.
If the talent ain't broke, what about the scripts? Are TV writers running out of ideas? Increasingly bonkers concepts are being written and commissioned in an attempt to stand out, but what's the point if they can't follow through?
Left-field ideas shouldn't be thrown out of the writers room, but they need to be harnessed and to lead to a satisfying ending. With all three of these thrillers, the plot could have held if the supporting male characters bore a shred of normalcy, but instead they were just as misguided as their protagonist, if not more so. Crazy conceptions may get the viewer hooked, but without a real ending to hold on to we're lost.
Let's hope that series two of Doctor Foster stays on form…
- Why do the BBC's psychological thrillers keep losing the plot? By Ellie Harrison, RadioTimes.com, August 31, 2017.
本文仅代表作者本人观点,与本网立场无关。欢迎大家讨论学术问题,尊重他人,禁止人身攻击和发布一切违反国家现行法律法规的内容。
About the author:
Zhang Xin is Trainer at chinadaily.com.cn. He has been with China Daily since 1988, when he graduated from Beijing Foreign Studies University. Write him at: zhangxin@chinadaily.com.cn, or raise a question for potential use in a future column.
(作者:张欣 编辑:丹妮)