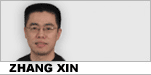 Reader question:
Please explain "the stiff upper lip of the Englishman".
My comments:
This is descriptive of the stoic facial expression of the Englishman, generally speaking, especially in the past.
At least I used to hear of this description more often in the past. The young people of today seem to be happy and carefree everywhere. In comparison to the old generations, the kids seem to be laughing all the time.
Anyways, when one is serious and solemn looking, one's upper lip remains literally stiff, unmoving – hence the phrase. This is believed to be the typical facial expression of the English gentleman. Certainly this expression is more often used to describe English people than, for example, the Americans.
The Americans, no doubt, are all fun loving and cheerful, showing their pearly white teeth like a movie star.
This is not to say that the Englishman is not fun loving or anything, of course. Of course, but still as generalizations go, the stereotypical Englishman looks more like, say, Michael Caine than Steve Martin in Dirty Rotten Scoundrels (1988).
Watch that movie to find out exactly what I mean.
Well, I mean, both play clownish characters but still, the British clown (played by Caine, no doubt) manages to retain a stiff upper lip day and night while his American counterpart, an younger, amateurish and, to be sure immature swindler, seems to be having a good time all the time, laughing and grinning from ear to ear – and often for no particular good reason, too.
Anyhow, when you want to look solemn, stoic, determined and resolute and so on you maintain a stiff upper lip. In other words, your upper lip is unmoving. This way you're not showing your inner emotions, even in face of major adversity or setback, defeat, tragedy, etc., even if you want to cry.
Let's get a concrete idea from via more examples, all involving the British, from the media:
1. These are tough times for the pride of British manhood.
France's new female prime minister thinks men on this side of the Channel are not interested in women. Indeed, she has even suggested that one in four may be gay.
This has touched a sensitive nerve in a country whose men endured for years the image-sapping success of one of the London stage's longest-running farces – "No Sex, Please, We're British."
If all this were not enough to make the Englishman's stiff upper lip quiver, the current British edition of Esquire magazine reports that Englishwomen regard their partners' romantic "repertoire" as "hopeless."
In Paris, Prime Minister Edith Cresson put the problem thus: "It's a question of education, and I consider it something of a weakness."
Her disdainful view of the Englishman's warmth -- she passed similarly harsh judgments on American and German men -- was expressed in an interview four years ago, long before her appointment as prime minister, but only now published, to her embarrassment. "The English are not interested in women. It is astonishing. I remember strolling about in London and men in the streets don't look at you. In Paris, the men look at you all the time," she said, adding the suspicion that one in four Englishmen might be gay.
- Channel broadside: Frenchmen like women Englishmen don't, BaltimoreSun.com, June 21, 1991.
2. It used to be regarded as a national trait that set the English apart from more emotional nationalities.
But the stiff upper lip could be a thing of the past, it was claimed yesterday.
The ability of the English to remain stoical and visibly unmoved under pressure has been replaced by a tendency to show off our emotions in public.
The outpouring of emotion over the death of Princess Diana and watching footballers such as David Beckham and Paul Gascoigne cry on the pitch has given us licence to display our emotions for all to see, a survey suggested.
The research, commissioned by the think tank British Future, asked 2,360 people which qualities summed up the concept of being English, and which were outdated.
Fifty-one per cent of those questioned think the stiff upper lip is an 'outdated stereotype', while other familiar characteristics - a fondness for queuing, apologising and talking about the weather - are all still well ingrained into the English mind set.
Seventy per cent of those polled said the English sense of humour as a national attribute, while the vast majority chose talking about the weather as the most quintessentially English trait.
Sixty-nine per cent said the English were happy to queue and wait their turn, and 60 per cent described 'saying sorry unnecessarily' was a national trait.
British Future, which deals with 'identity and integration', commissioned the ICM poll ahead of a Festival of Englishness, which it will co-host with another think tank, the Institute for Public Policy Research, in London this weekend.
Sunder Katwala, director of British Future, said: 'From Gazza's tears to the public reaction to Princess Diana's death... people are more happy to wear their heart on their sleeves.
'The Englishness that we've now got is still proud of tradition, such as Shakespeare, but isn't as emotionally repressed and buttoned up as it was in the past.'
- Is the English stiff upper lip finally wobbling as emotions take over? DailyMail.co.uk, October 13, 2013.
3. ON THE night of August 30, 1997, a then-15-year-old Prince William and 12-year-old Prince Harry received a phone call from their mother Princess Diana.
But the two young boys were with their cousins in Balmoral and instead of speaking to their mother at length, they rushed the call so they could continue playing.
A few hours later, Princess Diana died in a car accident in the Pont de l'Alma road tunnel in Paris.
Now, coming up to the 20th anniversary of her death, her two boys have spoken about the crushing guilt they still feel over rushing the call - not realising it would be the final time they'd speak to their mum.
In a brand-new documentary called Diana, Our Mother: Her Life and Legacy, due to air on Seven's Sunday Night next week, Prince William said it's still stuck in his mind.
"Harry and I were in a desperate rush to say goodbye, you know, 'see you later'. If I'd known now obviously what was going to happen I wouldn't have been so blasé about it and everything else. But that phone call sticks in my mind, quite heavily," Prince William said.
And Prince Harry said he struggles to even remember what the call was about.
"It was her speaking from Paris. I can't really necessarily remember what I said, but all I do remember is probably regretting for the rest of my life how short the phone call was," he said.
"Looking back on it now it's incredibly hard. I'll have to sort of deal with that for the rest of my life. Not knowing that was the last time I was going to speak to my mum, how differently that conversation would have panned out if I'd had even the slightest inkling her life was going to be taken that night."
...
In April, the young Prince sat down with The Telegraph for a mental-themed podcast revealing that the emotional fallout from trying to run from his grief plunged his life into "total chaos".
"I've spent most of my life saying 'I'm fine' ...'Fine' is so much better than having to go into the details," he told interviewer Bryony Gordon.
"If anybody looked at my life, if you look back to the fact I lost my mum at the age of 12 on a public platform ... And everything else that happens with this role and the pressures that come with it. Then going to Afghanistan ... Anybody would look at that and go, 'OK, there must be something wrong with you. You can't be totally normal (after that)'," he said.
Harry served two tours of Afghanistan before leaving the military in 2015.
It wasn't until Prince William sat his brother down - after Prince Harry's 'wild child' years had him become regular tabloid fodder - that the young royal decided to get help.
"My brother was a huge blessing. He kept saying 'This is not right, this is not normal - you need to talk about stuff. It's not normal to think that nothing's affected you'.
"It was 20 years of not thinking about it, then two years of total chaos. I didn't know what was wrong with me."
Prince Harry and William and the Duchess of Cambridge have since supported the campaign Heads Together which encourages young people to talk openly about their mental health issues.
Prince William has blasted the royal tradition of keeping a "stiff upper lip" ever since he had to persuade his brother to get help.
"There may be a time and a place for the 'stiff upper lip' but not at the expense of your health," William said.
- FINAL CALL: Princes' regret over last words to Diana, TheChronicle.com.au, July 23, 2017.
本文仅代表作者本人观点,与本网立场无关。欢迎大家讨论学术问题,尊重他人,禁止人身攻击和发布一切违反国家现行法律法规的内容。
About the author:
Zhang Xin is Trainer at chinadaily.com.cn. He has been with China Daily since 1988, when he graduated from Beijing Foreign Studies University. Write him at: zhangxin@chinadaily.com.cn, or raise a question for potential use in a future column.
(作者:张欣 编辑:丹妮)