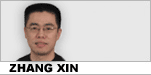 Reader question:
Please explain "punched the air" in this sentence: Hundreds of fans punched the air in unison.
My comments:
This may be a scene in a sports stadium, where fans celebrate some triumph together, punching the air in excitement.
Punching the air?
Yes, literally. In boxing, or for that matter in a fist fight on the street, fighters throw punches at each other, trying to hit an opponent hard with a fast clenched fist.
To punch the air, one simulates such a punch without touching anyone but the body motion is the same, similar to hitting an opponent, say, in a boxing match.
Like I said, punching the air happens a lot in sports, after, for instance, a sprinter crosses the finish line first, or a soccer player scores a goal, or a tennis player wins a hard-fought point.
Speaking of tennis, Rafael Nadal, currently the world No. 1, usually punches the air after winning a hard-earned point or, especially, after winning the whole match. He's playing in the US Open right now. Watch his next game and see for yourself.
All right, here are media examples of other people punching the air, either in jubilation or to let out some other pent-up feeling or emotion:
1. Jeremy Corbyn has celebrated his election as Labour leader by launching into an emotional rendition of socialist anthem The Red Flag at his victory party in Westminster.
His voice could be heard clearly above dozens of jubilant supporters crowded into The Sanctuary as people rose to their feet and punched the air in the background.
In footage taken by The Independent's online political reporter, Matt Dathan, the Islington North MP appeared to be on the brink of tears as more voices joined the song.
"The People's Flag is deepest red," they sang. "It shrouded oft our martyred dead, and ere their limbs grew stiff and cold, their hearts' blood dyed its every fold.
"So raise the scarlet standard high - beneath its folds we'll live and die. Though cowards flinch and traitors sneer, we'll keep the red flag flying here."
- Jeremy Corbyn celebrates election as Labour leader by singing The Red Flag at victory party, Independent.co.uk, September 12, 2015.
2. "He dreams about goals and everything is geared to the back of the net."
Penned by Everton coach Andy Windsor in 1996, at the end of Wayne Rooney's first season in the club's Centre of Excellence, the summary proved a spectacularly prescient assessment of a player who would go on to become the all-time record goalscorer for England and, barring a shock turn of events, Manchester United.
It was also a relative understatement for a player whose 29-game season with Everton's Under-10s had yielded 114 goals (an average of just under four per game). For Rooney, however, just one game was memorable.
"The only match I remember now was against Manchester United, when we hammered them 12-2 and I scored with an overhead kick from the edge of the box," he later recounted. "When I scored, I heard both sets of parents start clapping. I'll always remember that day."
The same applied to Paul McGuinness, the coach of a United side whose Under-10s were playing their first-ever game together. So short stocked were his ranks that Peter Schmeichel's son, Kasper, was roped into playing because they had no goalkeeper. Having watched Rooney score half of Everton's dozen, McGuinness provided Alex Ferguson with mixed news after the match.
"I remember coming back and saying that we'd been beaten by 10 goals," he recalled. "You don't generally want to advertise that fact to the manager - but I did mention that we'd seen a kid who had done very well."
United's interest was under way, although early enquiries revealed that Rooney was a devout Evertonian playing for the club of his dreams and would not countenance leaving Merseyside. Undeterred, the player was very much on the club's watch list. According to Ferguson, United tried to sign Rooney twice before eventually getting him. The first attempt, when the striker was 14, stemmed from a youth meeting between the Under-15 Reds and Blues at Altrincham's Moss Lane, an encounter which gave United coach Jim Ryan his first look at young Rooney.
"It was a good game which I think we won 5-1 or 5-2, but despite the fact they'd been beaten by quite a few goals and been under the cosh, you could see this lad just would not surrender," recalls the Scot. "Even in the last five or 10 minutes he was zooming in from the left wing and firing in shots at goal. If he didn't score the goal, he was punching the air in frustration, and that's quite an unusual thing to find in a 14 or 15-year-old.
"He was up there with the best I've ever seen at that age. The problem with kids who play football is that you can't really compare them. David Beckham reached the same sort of level as Wayne, but you wouldn't compare them as players because they're entirely different types. I'm looking at Wayne at the time and thinking he's got all these qualities: this determination, this never-say-die spirit, this efficiency. I was really impressed not only by his skills, because he'd played so well, but also his fighting spirit and the assumption that his side could still rescue the game. For most kids of that age, if they go three or four goals down in the second half they tend to give it up, but it was that kind of quality which stood out. I was almost laughing to myself: 'He's still going!'"
- WAYNE ROONEY: THE MAKING OF A DREAM, ManUtd.com, August 1, 2016.
3. The early stages of the 5000m final played out in an almost identical manner to the 10,000m with Ethiopia's Almaz Ayana making a huge surge after a ponderous opening to proceedings but while the Kenyan challenge fettered away in the 10,000m, Hellen Obiri produced an irresistible burst of speed on the last lap to deny the reigning champion a much vaunted long distance double.
Ayana ground the field into submission in the 10,000m on the second day of the championships and she made her intent clear in the 5000m final with a fourth lap of 65.57, followed by 66.21 for the fifth lap. These lap times represented world record pace for the distance but Obiri was more than content - and confident enough - to sit in her slipstream while the field splintered behind the leaders.
After a season blighted by a leg injury and illness, Ayana looked back at her imperious best in the 10,000m but it soon became clear these exertions were catching up with the reigning champion. Two very fast laps were followed by a succession of laps in the 68-second range through three kilometres in 8:58.05 and four kilometres in 11:49.95 and while the pace was still quick by anyone's standards, it was not fast enough to draw any of the sting out of Obiri, a sub-four minute 1500m performer in seasons gone by.
Despite possessing the superior finishing speed, Obiri made her first challenge down the back straight on the penultimate lap. Ayana successfully fended Obiri off but when the Kenyan surged again at the same point on the bell lap, Ayana had nothing in response to Obiri's vicious kick. With a last lap of 60.11, Obiri crossed the finish line in 14:34.87 to secure her first global outdoor title, punching the air in delight.
"I was telling myself to go. I could see Ayana was not going so I thought, 'why not?' So I said, 'go'. I am mentally strong so I knew I was capable," said Obiri. "When I crossed the line I was extremely happy, and just wanted to celebrate. All my emotions came out. I wanted the 5000m gold a lot."
Ayana was being chased down by the fast-finishing Sifan Hassan on the last lap but the Ethiopian had enough of a buffer to hang onto silver medal position in 14:40.36. Ayana's championships ended with her relinquishing her 5000m title but she was still more than pleased with her achievements given her chequered build-up to the championships.
"Compared to Rio this is a bigger achievement," she said. "I've had many injuries this year so I am very happy with two medals. I have been injured for the whole season and haven't been able to get over it. The pain came back after the 10,000m. I did my best today but Hellen was too good at finishing."
- REPORT: WOMEN'S 5000M FINAL, IAAF.org, August 13, 2017.
本文仅代表作者本人观点,与本网立场无关。欢迎大家讨论学术问题,尊重他人,禁止人身攻击和发布一切违反国家现行法律法规的内容。
About the author:
Zhang Xin is Trainer at chinadaily.com.cn. He has been with China Daily since 1988, when he graduated from Beijing Foreign Studies University. Write him at: zhangxin@chinadaily.com.cn, or raise a question for potential use in a future column.
(作者:张欣 编辑:丹妮)