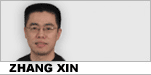 Reader question:
When they say so-and-so should "get a grip on reality", what do they mean exactly?
My comments:
They mean to say that so-and-so has lost touch with reality – their opinion is out of touch, incorrect and very irrational.
In other words, they're very poor in judgment.
Literally, to get a grip is to get in control. A grip, you see, the way you hold something tightly. Some people, for example, have a firm grip when they shake your hand, and you cannot help but cry out loud: What a grip!
If you've done any wall climbing, you'd know the importance of literally getting a grip, a firm grip as a matter of fact, all the time and every step of the way. The climbing wall, of course, is artificially constructed with grips for hands and feet. Lose a grip and you lose control – risking falling off the wall.
Hence and therefore, to get a grip is to get (back) in touch and in control, in control of yourself, your emotions or a particular situation.
Or reality, of course.
Usually, when people ask you to get a grip on yourself, they mean to say you should make an effort to control yourself, after you've, for fear, anger or some other reason, lost your composure. By getting a grip on yourself, you'll relax and calm down; you'll become more rational and reasonable.
When people ask you to "get a grip on reality", on the other hand, they are talking about assessing a complex social or political issue. They mean to say that your assessment of the situation is wrong, way off the mark and that you should improve your understanding of the difficult situation. Only by understanding the situation correctly can you expect to deal with it in likewise fashion.
All right, here are media examples of people asking others to "get a grip", one way or another:
1. It is sometimes hard to know what to say to a friend in need.
But whatever words you choose, stay clear of 'get a grip' or 'pull yourself together'. They have been voted the most annoying phrases to use to comfort someone.
A poll of 5,000 adults also found 'there, there' and telling them 'keep a stiff upper lip' will also not necessarily be appreciated.
Instead, the phrases 'one day we'll laugh at this' and 'I really feel for you' are genuinely reassuring, it was found.
Researchers for AXA found one in five Brits admit they often don't know what to say to comfort a friend, colleague or relative.
Language expert Susie Dent said: 'We all know that little words or phrases can mean a lot, yet so few of us know just what to say.
'Phrases, such as "chin up", or "it could be worse", usually have the opposite effect; they feel tired and impersonal, even dismissive.'
The most commonly used phrase in Britain to reassure others in times of need is 'I know how you feel' with nearly a quarter of people using it on a regular basis.
Experts who carried out the study found overall, the phrases have a much greater impact on women than they do on men, with women around 18 percent more affected than men by what others say to them in times of need.
Looking at the most annoying phrases, 74 percent of women hate hearing "get a grip" compared with 62 percent of men.
However, one in 10 men uses the phrase on a regular basis.
Women also dislike being told to 'pull yourself together' with 73 percent finding it annoying compared with 59 percent of men.
Just under a quarter of men (24 per cent) said they use the phrase regularly.
The most commonly used phrase in Britain to reassure others in times of need is 'I know how you feel' with nearly a quarter of people (24 percent) using it on a regular basis.
- 'Get a grip' and 'pull yourself together' voted most annoying phrases to use when trying to comfort someone, DailyMail.co.uk, November 15, 2013.
2. A new poll from the Emerson College Polling Society shows New York reality TV star Donald Trump with a commanding lead in the Massachusetts Republican Primary.
Trump leads the Republican field with 50 percent of vote, while his two closest competitors here, Florida senator Marco Rubio and Ohio governor John Kasich, trail with 16 and 13 percent, respectively. Texas senator Ted Cruz is in fourth in Massachusetts with 10 percent and retired Maryland neurosurgeon Ben Carson has just two percent.
Even though Emerson's polling methods aren't the greatest (because they're automated calls to landline phones and don't include cell phones), this poll should still serve as a rude awakening to the state's Republican movers and shakers: The question at this point is not whether Trump will win Massachusetts, but by how much? Even if you install an unrealistically high margin of error to this poll (the margin of error for this poll of 289 likely primary voters is +/-5.7%) Trump still comes out a winner. More polls are expected this week that will add more clarity to the state of the race in Massachusetts. This is the first poll of the Massachusetts Republican primary since November, when a poll from Suffolk showed Trump with 32 percent of the vote.
Adding more steam to the Trump train is the fact he has a 64 percent favorable rating among likely GOP primary voters in Massachusetts, a huge departure from his steady 50+ percent unfavorable rating nationally. Republicans who are still in denial about Trump's chances as their party's nominee need to look themselves in the mirror and get a grip on reality: Trump is barreling down the track to their nominating convention in Cleveland. If he can win Massachusetts and South Carolina (and probably Nevada), where can he lose?
- New Poll Shows Donald Trump Winning 50 Percent of the Massachusetts Vote, BostonMagazine.com, February 22, 2016.
3. Hillary Clinton's former campaign chairman has told Donald Trump to "get a grip" after the US president attacked him from the G20 summit.
Mr Trump tweeted that "everyone" at the meeting of world leaders in Germany was talking about John Podesta's supposed role in a Democratic Party email hack.
He accused Mr Podesta of failing to co-operate with US authorities as they investigated the cyber-attack.
Mr Podesta hit back in seven tweets, branding Mr Trump a "whack job".
"Everyone here is talking about why John Podesta refused to give the DNC server to the FBI and the CIA. Disgraceful!" Mr Trump tweeted on Friday morning from Hamburg.
Mr Trump's tweet appeared to conflate the hacking of Mr Podesta's personal account with another cyber-attack.
Mr Podesta pointed out in one of his replies that he did not run the Democratic National Committee (DNC), which suffered a separate email breach. Russia has been blamed for both leaks but denies the claims.
...
Mr Podesta tweeted later on Friday that he was on a cross-country trip when he stopped in West Virginia to learn that the US president had tweeted about him.
"Get a grip man, the Russians committed a crime when they stole my emails to help get you elected President," Mr Podesta wrote.
"Maybe you might try to find a way to mention that to President Putin."
- Clinton aide John Podesta tells Trump: 'Get a grip', BBC.com, July 7, 2017.
本文仅代表作者本人观点,与本网立场无关。欢迎大家讨论学术问题,尊重他人,禁止人身攻击和发布一切违反国家现行法律法规的内容。
About the author:
Zhang Xin is Trainer at chinadaily.com.cn. He has been with China Daily since 1988, when he graduated from Beijing Foreign Studies University. Write him at: zhangxin@chinadaily.com.cn, or raise a question for potential use in a future column.
(作者:张欣 编辑:丹妮)