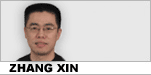 Reader question:
Please explain this sentence: "All we want is a sporting chance."
My comments:
Joseph Mitchell (1908-1996) at the New Yorker once wrote a story titled A Sporting Man, a profile about a sort of professional gambler - Sort of, because later in life, the man in question no longer frequented casinos, racing grounds or any other gambling houses of the professional type. However, by and large, taking a chance remained the man's style of living.
"I haven't got a whole lot of sense," the man known as Commodore Dutch likes to say, "but I got too much sense to work."
Get that article online or somewhere and read it. It'll be worth your while.
Anyways, a sporting man being a gambling man shows us that "sporting" is closely associated with gambling, or taking a risk in the hope of winning big.
A sporting chance by definition means a fair chance, an opportunity. As in betting on a racing horse, so long as you're given a chance to make a bet, there's always a chance of winning, however slim.
As all sportsmen and women know, anybody can win a competition. No matter how formidable the opponent is, if you play hard, you may win – on a good day and with a bit of luck. That's the nature of sports and competition. In other words, the sporting David may indeed beat Goliath once in a great while.
Once in a great while, to be sure but still, the chance is there. It exists.
Hence and therefore, if one has a sporting chance, one has a real chance.
And since sporting competitions are usually fair competitions, that chance is a fair chance. It can even be a fairly good chance, considering all the circumstances.
How about cheating?
Well, cheating in sports does exist. But all things considered, sports as a whole is the fairest line of work one can find. Compare it with politics, for example.
See?
So in short, a sporting chance is a real and authentic chance at competing and hopefully winning. Considering all the inequalities we face in everyday life everywhere, any chance and opportunity is a good one, a fairly good one, one to be relished, one worth fighting for.
Hence, in our question, the speaker declares: "All we want is a sporting chance."
In other words, all we ask is an opportunity, a fair opportunity.
All right, here are media examples of "sporting chance":
1. Young people have been given a sporting chance at their chosen career after being helped to get into sports apprenticeships at local schools.
The 13 young people, aged 16 to 19, have been taken on as PE and school sport apprentices at schools across the Sedgefield area in a project backed by our apprenticeship scheme. As well as gaining first-hand experience four days a week there is one day set aside every week to complete an NVQ in Activity Partnership.
Sarah Price, manager, Sedgefield School Partnership, said: "We are very excited about the potential of the PE and School Sport apprenticeship scheme. We believe it offers young people a fantastic opportunity to gain experience and training in a high quality environment."
- Youngsters given sporting chance with apprenticeships, Durham.gov.uk, October 1, 2014.
2. Canny West End devotees who want to eat in style after the show make a beeline for the Ivy, tucked away behind Cambridge Circus. They know they will have to book well in advance but there is a sporting chance of spying an Oscar-winning actor at the next table.
A hundred years ago, those same star-struck fans would have headed to the Adelphi on the Strand, a restaurant next to a theatre of the same name.
Regulars at the fine-dining establishment included some of the most famous names in the history of the English stage: Ellen Terry, Sarah Bernhardt, Mrs Patrick Campbell and Oscar Wilde himself.
While the Adelphi Theatre is still going strong, the former restaurant, at 409-10 Strand, is just a memory. A branch of Byron, the upmarket hamburger chain, opened on the ground floor last year, but the upper floors have been a building site – until the launch of Gatti House, a boutique residential development, this summer.
The brainchild of Enstar Capital – which has a £115 million real estate portfolio in the West End, Camden and Notting Hill – the complex comprises four bespoke luxury apartments, priced at between £2.95 million and £5.5  million and around £20 million cheaper than the Mayfair equivalent according to the developers. Pride of place goes to the penthouse, which comes with views of the Thames.
- London's newest super flats with a pizza lift from pub to bedroom, Telegraph.co.uk, August 10, 2015.
3. When the outcome of a war is decided in a matter of hours, years before it actually ends, those involved rarely know it. So it was in northern France in May 1940.
At this moment Adolf Hitler was in a position to deliver such a devastating military defeat to the British that they might never have recovered. But Hitler hesitated. His panzer corps—fast-moving tank-led army divisions—had ripped through the defenses of France and Belgium and had trapped the British in a shrinking enclave around the French port of Dunkirk.
But then, on May 22, the panzers were halted by orders from above, and again on May 23. Just why this happened, and on whose orders, has been disputed for decades by historians.
What is not disputed is that if the panzers had been allowed to roll onward during those two days they could have driven the opposing British and French forces into the sea. Instead, the allied forces gained just enough time to be evacuated from the beaches of Dunkirk in the epic action now graphically recreated in Christopher Nolan's movie, Dunkirk.
Twelve days before the panzers were halted, Winston Churchill had become prime minister. His position, like that of Britain, was tenuous. Without the successful evacuation of what was left of the British Expeditionary Force, BEF, Churchill might well have been out-maneuvered by colleagues ready to do a deal with Hitler.
As it was, few leaders in history have been saved so dramatically in such a marginal situation as Churchill was in those few hours in May. In 1945, as Hitler faced his own end, he complained that in 1940 he had given Churchill "a sporting chance" that Churchill had failed to reciprocate.
That was a misreading of Churchill, if not a self-serving revision of history. On May 28, when the feckless Belgian king surrendered to Hitler, Churchill wrote in a telegram: "Our only hope is victory and England will never quit the war whatever happens till Hitler is beat or we cease to be a state."
- 'Dunkirk': Why Didn't Hitler Go in For the Kill? TheDailyBeast.com, July 23, 2017.
本文仅代表作者本人观点,与本网立场无关。欢迎大家讨论学术问题,尊重他人,禁止人身攻击和发布一切违反国家现行法律法规的内容。
About the author:
Zhang Xin is Trainer at chinadaily.com.cn. He has been with China Daily since 1988, when he graduated from Beijing Foreign Studies University. Write him at: zhangxin@chinadaily.com.cn, or raise a question for potential use in a future column.
(作者:张欣 编辑:丹妮)