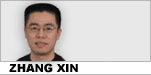 Reader question:
Please explain "true colors", as in this sentence: Alec, who aspires to political life, has just shown his true colors by changing his allegiance from Democrat to Republican.
My comments:
Alec used to support the Democrat Party. Now, he says he is going to support the Republicans instead. By doing that, he's revealing his real political leanings and intentions.
Obviously, he hid his true feelings about politics from his friends. In a way, he cheated them.
His friends had perhaps always thought of Alec as a simple, straightforward, honest young man. After this, they may want to think again.
Now that they've seen his true colors, that is, his true political inclinations and perhaps his true character in general. They got him wrong all along. If he wants to be a politician, perhaps his friends should learn to treat him as such, i.e. a tricky and shifty politician.
"True colors", you see, is an American idiom that originates from battleships sometimes flying fake flags in order to deceive the enemy. When a single American ship met a number of Japanese ships during the World War II, for example, it might have chosen to fly a German flag in order to avoid a confrontation. Nazi Germany and Japan were allies then. Phrases.com explains:
It has been prevalent since many centuries those ships had different colorful flags as a sign of their identity. But it so happened sometimes that a ship could fly a false or fake flag to fool its enemy. This thing was expressed as sailing "under false colors". If the deceitful ship came into view by flying its real flags it meant it "showed its true colors".
Metaphorically speaking, one's true colors stand for their true character or nature. In other words, one's true colors represent who they really are.
Here are media examples of situations where someone's words or actions reveal or expose who they really are:
1. Some male advisors say things to female clients that are the verbal equivalent of patting them on the head, says financial planning specialist Emily Boothroyd of Westport Resources, an independent investment firm in Westport, Conn. They assume the woman wants to spend all of her money on clothes, or that her preference is to take care of the home and children over working. They will respond to women's investment questions with comments like "you don't need to know about that," and "that's for us to worry about," she says.
Solution: Interview potential advisors carefully.
Women can minimize their chances of ending up in a patronizing client–advisor relationship by examining the structure of a potential advisor's firm and by interviewing potential advisors carefully.
"Are there women at their firm? Do you see women represented in leadership? That can be one clue about the overall culture this person works within—one that may or may not have trained them sensitively and thoroughly about how to effectively work with female clients and the unique concerns they bring to the table," says Elle Kaplan, CEO and founding partner of New York City-based Lexion Capital Management. Kaplan says her company is the only 100% woman-owned asset management firm in the United States.
If women are only in administrative roles, "keep that on your radar and ask questions in the interview," Boothroyd says.
"Usually you can tell a lot about a firm by simply observing the office atmosphere. How are the women working within the firm treated? If you're sitting in a meeting with your advisor, and he yells for one of the 'girls' to get him some coffee or something similar occurs, it may be an indicator of how he feels about you as a client."
You can also get an idea of how a male advisor might feel about his female clients by asking some questions that should indirectly reveal his true colors. By asking about his family, you might learn how he feels about his wife, daughter or mother, Boothroyd says. She also suggests asking him to talk through a time when he had a client who was concerned about the market. "If he rolls his eyes or complains about people who worry too much, imagine how you'd feel if you were in that situation," she says. Another test she suggests is to pick a financial concept and ask him to explain it to you. See how he addresses the issue, and whether he checks to make sure you're following his explanation.
Women shouldn't rule out male advisors, as plenty of them understand the importance of developing client relationships with women.
"As I've spent the past year traveling around the country presenting to and talking with Fidelity's advisor-clients, many times it's the male advisors who come up to me and ask how they can do a better job working with female clients," says Laura Kogen, vice president of practice management and consulting for Fidelity Institutional Wealth Services. "Or, they often share a story about how their firm has learned the importance of engaging with their female clients and the spouses of their male clients, who, up until that point, may have been leading the relationship."
- How Financial Advisors Mistreat Women (And What Women Can Do About It), Investopedia.com, March 3, 2014.
2. The most heated battle of the first week of Wimbledon ended with a tender, emotional moment. Johanna Konta and Donna Vekic ran the emotional gamut on Day 3, trading clutch shots, splintered serves and momentum for three hours and 10 minutes until Konta finally converted her second match point to seal a 7-6(4), 4-6, 10-8 victory over the Croatian.
"[It was] definitely one of the most epic matches I have been a part of," Konta told reporters after the match. "I think both myself and Donna played very well. I think it was one of those matches where, yeah, it was going to just be decided at the very last minute."
The compelling affair was a reprisal of the pair's Nottingham final from three weeks ago. That tilt was also played at a gallop, with both players executing attacking tennis until Konta finally yielded to Vekic, who claimed her first title in over three years at the Aegon International.
There was no let-up in the 21-year-old Croatian's form at Wimbledon. She rolled past Natalia Vikhlyantseva in the first round and traded punches with Konta brilliantly on a picture-perfect afternoon in London, in front of an enthusiastic Centre Court crowd.
Fans may have come with defending champ Andy Murray on their mind (his second-rounder with Dustin Brown was the second-half of a British double-billing on Centre Court) but many will no doubt go home reflecting on Konta's magical performance, one that was a long time coming and by far her best at SW19 to date.
After splitting the first two sets, both players served brilliantly in a back-and-forth game of chicken that eventually saw Konta break through after saving a break point at 6-6 and another at 8-8.
With tension mounting, Vekic cracked an ace that painted the line to save a match point at 8-9, but a Konta forehand winner opened the door for a second match point, which she converted when Vekic netted a forehand.
After briefly soaking in the moment Konta showed her true colors by heading to the net to console Vekic in an act of genuine sportsmanship. It was the cherry on top of a perfect summer fizz.
"I think after such a battle, you kind of feel both your own and her emotions, because there wasn't much separating us," Konta said. "It was more of a sense of kind of congratulating her and us for the battle that we presented on Centre Court, which was, I think, was a great atmosphere to be a part of. And then also just to understand also what she was feeling, because as players, we have all been in that position, as well."
- Calm Under Siege, Konta Emerges from Day 3 Scuffle, TennisNow.com, July 5, 2017.
3. Donald Trump will travel to Germany this week to participate in his first G20summit. While most multilateral meetings are full of lofty rhetoric about global cooperation – and feature slightly awkward group photos that resemble a high school yearbook – the G20 meeting appears uniquely engineered to challenge Trump's foreign policy instincts. Trump may face his most difficult in-person foreign policy test in Hamburg.
Presidential travel is often filled with pomp and circumstance, but such trips can also reveal a president's true colors. Saudi Arabia – a repressive dictatorship – was Trump's choice for his first stop in office. While there, Trump made time for meetings with some of the world's less savory leaders, but had no time for meeting with the members of civil society systematically repressed in the Middle East. In Europe afterwards, he removed language affirming America's commitment to defend Nato allies from his speech, sending shudders through the continent.
If Trump's first foreign trip was worrisome, Americans and allies alike should brace themselves for when Trump goes to Hamburg. The lineup of participants and issues at this week's G20 are likely to feed some of Trump's most dangerous foreign policy impulses, and there are four key issues to watch as the president touches down in Germany.
First, will Trump continue to prioritise dictators over America's democratic allies? The G20 is made up of the world's largest economies, and so Trump will find himself sitting next to the leaders of democracies like France, Germany, and Japan – as well as some of the world's most ruthless authoritarians, such as Russia's Vladimir Putin, China's Xi Jinping, and Saudi Arabia's King Salman. The leaders Trump meets and aligns with on policy issues will speak volumes about those he sees as his closest partners.
Second, does Trump have a reasonable, comprehensive international economic and trade agenda? The G20 summit was created in the wake of the 2008 financial crisis so that the world's largest economies could coordinate in strengthening economies. The G20 has made important progress in reining in financial risks, stopping international tax evasion, and restoring growth.
- Why it's D-day for Donald Trump at the G20 in Hamburg, TheGuardian.com, July 6, 2017.
本文仅代表作者本人观点,与本网立场无关。欢迎大家讨论学术问题,尊重他人,禁止人身攻击和发布一切违反国家现行法律法规的内容。
About the author:
Zhang Xin is Trainer at chinadaily.com.cn. He has been with China Daily since 1988, when he graduated from Beijing Foreign Studies University. Write him at: zhangxin@chinadaily.com.cn, or raise a question for potential use in a future column.
(作者:张欣 编辑:丹妮)