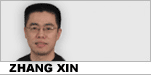 Reader question:
If someone's remark is "off base", what does it mean exactly?
My comments:
Baseless, basically. Without foundation.
It means that particular someone's remark on a certain subject is either entirely wrong, or badly inaccurate.
"Off base" is originally a baseball term, describing the position of a player temporarily leaving his base, his safe place. In baseball, players run from base to base in order to score – by successfully running three bases and returning to the fourth or home base.
While on first, second or third base, the player is advised to keep one of his feet on the base. So long as his foot is touching base, the opponent team cannot pick him off – hitting him and thus eliminating him from play. To steal a base or run to the next base when the pitcher is caught unawares, however, a runner sometimes ventures off a few meters towards the next base.
That is the exact situation where a runner is off base.
If a player is off base, of course, he runs a great risk of being hit out if the pitcher throws the ball to the base before he's able to run back.
In short, while on base, a player is safe; off base, he's not safe.
If a player habitually strays too far off base, well, he must be crazy because this type of recklessness means suicide and clearly is untenable.
Hence the metaphorical idea of a remark or opinion being deemed off base, meaning the said remark or opinion is not safe and sound. It is, therefore, wrong.
Likewise, a person who is off base is someone who, like the baseball playing straying too far from base, is wrong in the head.
Something like that.
Now, recent media examples of "off base", a quintessential American phrase:
1. Climate change doubters have seized upon a new accusation suggesting that scientists with the National Oceanic and Atmospheric Administration manipulated temperature data in a 2015 study on climate change to reach a desired conclusion. The accusations, scientists said, are off-base.
And they reiterate that global warming is happening and humans are primarily to blame.
The accusations, which began with a blog post by former NOAA scientist John Bates, spread across the internet — the Daily Mail's headline indicates "world leaders were duped into investing billions over manipulated global warming data." Bates' target is a study published in the journal Science that found no evidence for the so-called "climate change hiatus" — a 14-year period starting in 1998 during which the increase in the planet's temperatures reportedly slowed. (Climate change doubters have used this phenomenon as evidence the world is not warming.)
Rather, the researchers of the 2015 study, led by Tom Karl, the former director of NOAA's National Centers for Environmental Information, found that "warming has continued at a pace similar to that of the last half of the 20th century, and the slowdown was just an illusion," they wrote in the study.
- Despite Whistleblower's Concerns, Climate Change Study Called Sound, LiveScience.com, February 7, 2017.
2. Here we go again. Every once in a while, some analyst gets bored I guess and decides to entertain themselves by tossing an Apple-Disney buyout rumor into the water and seeing how many bites they get. This week saw the latest fishing trip, and considering the numbers involved, it's almost certainly just as off-base as the last one.
The source of the rumor is seriously as close to "some dude" as it gets. Said dude is from RBC Capital Markets, who said something along the lines of "hey wouldn't it be cool if Apple bought Disney?," something that is now news. To be clear, the report (as cited in Business Insider) doesn't actually source insider info, but is pure speculation.
The speculation is grounded in the idea that the deal would "make sense" for Apple. There's logic to it — while outrageously valuable, Apple is dangerously over-reliant on iPhone sales, and could be headed for rough waters if iPhone sales continue to taper off (or worse, decline). Having Disney would mean having Star Wars, Marvel, Jim Henson, Pixar (full circle!), ESPN, and ABC. Revenue streams would maybe not be a problem after having those things.
The ridiculous part? The projected price tag is around $237 billion. As rich as Apple is, even that is blisteringly high. A report from earlier this year pegs Apple's cash reserves at $246.09 billion, much of which is overseas. Even if Apple could navigate the tax pitfalls involved in getting that money back to the United States, we'd be talking about Apple putting almost all of its chips on the table. It'd be like having the most money at a poker table and going all-in with a pretty good hand — sure, you'll probably win, but why risk such a massive lead all at once?
The idea of Apple depleting its record cash reserves down to almost nothing on a single acquisition (even one as sure-seeming as Disney) beggars belief, especially considering Apple's largest acquisition to date was Beats for $3 billion — they haven't made the kind of splashy deals we've seen from the likes of Facebook and Microsoft.
- That Apple-Disney Acquisition Rumor is Probably Nonsense, ChipChick.com, April 20, 2017.
3. Some Republicans on Capitol Hill joined their Democratic colleague Sen. Dick Durbin, D-Ill., on Thursday by shooting down President Donald Trump's "witch-hunt" characterization of the FBI's Russia probe.
The Hill spoke with multiple Republicans who said Trump's Thursday morning remark was off-base.
"I think it's welcome news for the administration, as well as for Republicans on the hill, because with the credibility that director [Robert] Mueller brings to this position as the special counsel and the integrity that he brings to that process, whatever the facts are, he's going to get to the facts," Rep. Jim Banks, R-Ind., told The Hill.
Rep. Walter Jones, R-N.C., quipped: "I wish the president would stop tweeting, and that he would listen to the birds, maybe, but not create the sound himself."
The Department of Justice named former FBI director Robert Mueller as a special counsel Wednesday to oversee the FBI's probe into whether the Trump campaign had any improper dealings with Russia.
After exiting a meeting with Deputy Attorney General Rod Rosenstein regarding the FBI's Trump-Russia investigation, Durbin called the president's "witch-hunt" remark "an outrageous statement."
- GOP Lawmakers Disagree With Trump's 'Witch-Hunt' Remark, NewsMax.com, May 18, 2017.
本文仅代表作者本人观点,与本网立场无关。欢迎大家讨论学术问题,尊重他人,禁止人身攻击和发布一切违反国家现行法律法规的内容。
About the author:
Zhang Xin is Trainer at chinadaily.com.cn. He has been with China Daily since 1988, when he graduated from Beijing Foreign Studies University. Write him at: zhangxin@chinadaily.com.cn, or raise a question for potential use in a future column.
(作者:张欣 编辑:丹妮)