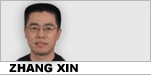 Reader question:
Please explain "blow up in your face", as in this sentence: Do not promise too much or it'll blow up in your face.
My comments:
This sounds like a reasonable advice on handling relationships.
Are we talking about relationships here? Must be talking about relationships but at any rate, if you promise too much, sooner or later your promises will catch up with you.
Sooner rather than later. Sooner rather than later, that is, you'll find yourself in a situation where you cannot fulfill one of your promises and that will make you look bad, miserable, stupid, etc.
In other words, your failed promise will blow up in your face like a soap bubble – or a fire cracker, for that matter, or a hand grenade. To some degree, in short, you'll get hurt.
Let's take the soap bubble for example to get a feel. We've all played with soap water bubbles, haven't we? First, we pour some water into a bowl; then add a bit of soap (or cleaning power or dish washing liquid or shampoo) into the water. After the soap and water are well mixed, we dip one end of a straw into the water and make soap bubbles by blowing into the straw from the other end.
If we're successful, the bubbles we make are large, light and lasting. They fly in the gentle wind and become colorful by reflection from the sun. They're beautiful and a lot of fun.
Now, suppose the water-soap solution is not well made, say there's too much water or too much soap, then bubbles won't come into form or they explode quickly.
If the bubbles explode too quickly, they'll literally blow up in our face, spraying us with tiny drops of soap water.
These bubbles that blow up in our face, instead of making us look good, make us look bad. And that's no fun at all.
Hence, the idea that if you do something and it blows up in your face, you've failed miserably. Some good endeavor, one with the best of intentions at any rate, has turned sour. It backfired, spectacularly and disastrously.
Therefore, and back to our example, don't make any promise you cannot keep, lest that broken promise come back to haunt you.
Conversely, temper your expectations.
Or they, your lofty expectations may blow up in your face.
Oh, well, let's commiserate with people who've experienced it first hand, having something blown up in their face one way or another, in the following media examples:
1. While Gwen Stefani keeps playing coy about her maybe relationship with Blake Shelton, the "Used to Love You" singer is getting candid about her divorce from Gavin Rossdale.
"My life blew up in my face," Stefani said on Tuesday during On Air With Ryan Seacrest.
She says her life started to crumble "the day after the GRAMMYs," which would have been months before their divorce was made public.
Stefani and Rossdale announced their "mutual decision" to go their separate ways back in August after 13 years of marriage. The No Doubt singer's divorce petition cited "irreconcilable differences," but it is still unclear as to what was the inciting incident for the breakup.
"I feel like I don't have anything to hide," Stefani said, implying that her upcoming album is laced with clues. "What I will tell you is that I was married for a long time and now I'm not. It was like a shock."
- Gwen Stefani on Her Divorce From Gavin Rossdale: 'My Life Blew Up in My Face', ETOnline.com, November 3, 2015.
2. Donald Trump's rushed approach to repealing and replacing Obamacare might have made sense if he had a well-written bill, a focused administration to push it, a unified congressional coalition to fight for it and a robust popular mandate to fall back upon in case of trouble. He had none of these things.
The result was a comprehensive legislative debacle. As Mr Trump moves to tax reform, his White House remains divided, the Republican party remains at odds with itself and his approval ratings are just above 40 per cent. He needs a plan, and a very good one.
The stakes are high and the time short. If Mr Trump cannot deliver meaningful tax reform by early next year, his party will enter the 2018 congressional elections having achieved nothing on its signature issue. Under those conditions, Mr Trump could enter the third year of his presidency having lost much of his majority in the House of Representatives, diminishing further the chances of significant legislative achievement in his first term.
…
If Mr Trump can get such a package by his own party, there is the problem that, according to Senate rules, fiscal policy cannot be passed into law with fewer than 60 votes. There are 52 Republicans in the Senate, so the cuts would have to be snuck through in the budget reconciliation process. In this case, though, Senate rules require that, if they add to the deficit, they must "sunset" after a decade — as many of George W Bush's cuts have done.
Suppose that Mr Trump pushes through unfunded tax cuts with sunset provisions. If the economy is still bubbling along at that point, the Federal Reserve may respond to the fiscal stimulus by raising interest rates, putting the Trump growth agenda at risk.
Mr Trump, in short, will need to decide what he wants and what he is willing to sacrifice, build a careful plan to get it and then sell it to Congress and the American people. This is called politics. Mr Trump seems constitutionally ill-suited to it but he may have no choice. He tried legislating by whim, and it blew up in his face.
- After failing with bluster, Trump could try politics, FT.com, March 28, 2017.
3. Well, that changes everything. That video. Zlatan's video. As far as public opinion goes, he must have convinced Manchester United fans about his renewal.
All that mystery about a return date. Eight months? Nine? Yet, the Swede is out there this week knocking the ball about in his back garden? Do you ever get the feeling you're being taken for a ride?
Of course, it's been great theatre. In England, it hasn't been given so much of a run, but in his native Sweden, all the cloak and dagger around Zlatan Ibrahimovic's return date has been big news. No-one knows. Even when his surgeons are quoted, we still can't get answers. Ibrahimovic, himself, has kept stum. And while Mino Raiola has been happy to chat this week, we're still none the wiser about when his client will actually get back onto the pitch.
But then came the video... and with it the avalanche of goodwill from United fans. In the court of public opinion, it's virtually unanimous: Zlat must stay.
And we say public opinion, because behind the gates at Carrington, Jose Mourinho has always made it clear: He wants Ibrahimovic to stick around. The centre-forward, from general consensus, won't make the start of the season. But on this week's evidence, that 8-9 month claim from the experts is looking flimsy - and we're not just talking about Ibr's video.
Say what you want about Raiola (and we know there's a lot to be said), but he doesn't play anyone for a mug. He'll tell us the home truths he laid out to Mario Balotelli. The reasons why Henrikh Mkhitaryan had a hesitant beginning at Old Trafford. Raiola will tell the public, when he chooses to speak, exactly what he's thinking.
Which is why when he says Ibrahimovic is ready to play Premier League football next season, we should believe him.
"[Ibrahimovic] wants to stay in England and at the top," the Italian said this week. "If he sees he is a valuable asset for United he will stay. But he knows he can valuable asset for other top clubs also.
"I think it is respectful to talk to Manchester United and see what all parties want."
Yeah, they messed the club around this year. The fans also. All this being coy about next season. MLS? China? Raiola was even out there talking about AC Milan. They love the drama, the pair of 'em. But this time, in April, it blew up in their face.
- Zlat must stay: Why Man Utd need to deal in Ibrahimovic, TribalFootball.com, June 2, 2017.
本文仅代表作者本人观点,与本网立场无关。欢迎大家讨论学术问题,尊重他人,禁止人身攻击和发布一切违反国家现行法律法规的内容。
About the author:
Zhang Xin is Trainer at chinadaily.com.cn. He has been with China Daily since 1988, when he graduated from Beijing Foreign Studies University. Write him at: zhangxin@chinadaily.com.cn, or raise a question for potential use in a future column.
(作者:张欣 编辑:丹妮)