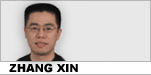 Reader question:
Please explain "toe-to-toe" in this headline: Man Goes Toe-To-Toe With A Kangaroo To Save Dog.
My comments:
Clearly this story belongs to the "man-bites-dog" category, in that it is a rare occurrence.
Which is why makes the news.
If a dog bites a man it's not news. If a man bites a dog, it is news. We all know this journalistic golden rule, don't we?
Anyways, in our story, a man has to engage in a fist fight to save his dog from the clutches of a kangaroo.
Why in the Down Under world does a kangaroo want to hurt a man's pet dog?
Never mind that, since the whole thing sounds bizarre and incredible. At any rate, it is not something that happens every day, like a traffic accident.
Well, anyhow, our man has to confront the kangaroo directly to rescue his dog. That's what "toe-to-toe" means, a direct fight or confrontation.
Originally, you see, toe-to-toe is a boxing term, describing the initial standing position of the two boxers getting ready to fight each other, face to face and punch for punch. Next time you watch a boxing match, take a closer look. At the moment just before the referee gives the signal for the fight to begin, the fighters each leans forward, with both hands raised in the air at levels just below the eyes and above the shoulders. If they are right handed, you'll notice each fighter puts his (or her) left foot forward, the big toe first and foremost in position. In this posture, you'll see the two fighters are almost face-touching-face, toe-touching-toe.
This is why a face-to-face fight is also known as a toe-to-toe matchup.
In other words, it's a direct confrontation.
Metaphorically speaking, any face-to-face matchup can be described as such, be it a fight between a man and another man (or for that matter a kangaroo), or a fight or argument between two politicians, two thieves or two bank managers.
Or anyone else.
And here, a few recent examples:
1. President-elect Donald Trump has tweeted his encouragement to a pro-Trump biker group that says it is ready to provide a 'wall of meat' to contend with anti-Trump protesters, as supporters and protesters prepare to stream into Washington for his inauguration.
With more than 5,000 'Bikers for Trump' ready to descend on Washington, Trump tipped his hat to the group as he said people were coming to D.C. in 'record numbers' to watch him take the oath of office.
'People are pouring into Washington in record numbers. Bikers for Trump are on their way. It will be a great Thursday, Friday and Saturday!' Trump wrote.
Chris Cox, 48, is organizing what he hopes will be a sizable rally for America's pro-Trump bikers, complete with musical performances and speakers - and he says the bikers will have another purpose.
'In the event that we are needed, we will form a wall of meat,' he told Fox & Friends Saturday, adding that while the group is non-violent, they would stand up to any dangerous protesters.
'We'll be shoulder to shoulder with our brothers and we'll be toe-to-toe with anyone who's going to break through police barriers,' he said.
- Trump tweets support for 'Bikers for Trump' group that vowed to form a 'wall of meat' willing to go 'toe to toe' with anti-Trump protesters at inauguration, DailyMail.co.uk, January 17, 2017.
2. Remy Ma, 36, has been dropping scathing diss tracks back to back, while fans still patiently wait for Nicki Minaj, 34, to respond with her own epic rhymes.
However, they may have to keep sitting tight, since the "Anaconda" rapper has chosen to not fall into her challenger's trap.
"Nicki thinks that Remy's below her, a second tier rapper even," a source tells HollywoodLife.com EXCLUSIVELY.
"Nicki's not stupid. She knows all Remy wants to do is go toe-to-toe with the baddest female in rap in order to jump start her failed career. Nicki's got nothing to prove."
- Nicki Minaj: Why Hip Hop's Queen Hasn't Responded To Remy Ma's Vicious Disses, HollywoodLife.com, March 4, 2017.
3. The Red Shed is a simple, one-storey wooden building in Wakefield that houses a meeting place and a bar. A sign on the front wall informs the world that it has been the meeting place of the Wakefield Labour Club since 1966: "50 Years a Socialist Shed".
I happened across this unlikely outbuilding in the course of an effort to understand the politics of modern Britain as it hurtles toward the momentous decision it will make on 8 June. Theresa May presents herself as a strong leader who can go toe-to-toe with the big boys in Brussels; if her mandate is big enough, she will be free to seek the most extreme form of Brexit. If her victory is less convincing, she will have to moderate her stance. Either way, the actual details of the deal that will determine the future of this island are anyone's guess.
And so I have come to this city of 76,000 in West Yorkshire to see how this country on the brink compares to my own. Hanging around in the affluent and cosmopolitan areas of London wouldn't do. To come to grips with what has been going on here required a visit to the Britannia that is not cool; the regions where people largely exist outside the lustful gaze of the world.
The history of this part of England traces the history of industrialisation, its rise and its fall. With coal and steel and textiles, Yorkshire witnessed the beginning of the industrial revolution 200 years ago. With politics and organising, it is a place where the English working class came into its own. Then, with Margaret Thatcher and the big free-market beatdown of the 1980s, this was the first corner of the western world to see how it would all come crashing down. Last year's referendum on the European Union was a hint of what comes next, and this time the hindmost were in the forefront. Like much of the rest of northern England, Wakefield voted leave, and its residents did so by 66%.
- From rust belt to mill towns: a tale of two voter revolts, by Thomas Frank, TheGuardian.com, June 8, 2017.
本文仅代表作者本人观点,与本网立场无关。欢迎大家讨论学术问题,尊重他人,禁止人身攻击和发布一切违反国家现行法律法规的内容。
About the author:
Zhang Xin is Trainer at chinadaily.com.cn. He has been with China Daily since 1988, when he graduated from Beijing Foreign Studies University. Write him at: zhangxin@chinadaily.com.cn, or raise a question for potential use in a future column.
(作者:张欣 编辑:丹妮)