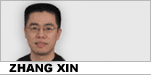 Reader question:
Please explain this sentence: News is just white noise when investing.
My comments:
This means the investor has to block out daily news like white noise so that they can remain focused – on what they're trying to accomplish long-term.
I think this means, for example, that if you've bought some shares of a particular company, perhaps you'd do better by not following news about that company too closely. Or you won't know what to do. I mean, the share price fluctuates, going up this minute and down that hour, nonstop, you cannot possibly be buying in or selling out at every turn.
White noise, you see, is technically speaking the noise you sometimes hear while moving one radio station to another or the noise you hear after a television station closes for the night.
Zzzzzzzzz, in other words.
Again, technically speaking, white noise is a collection of sounds at different frequencies coming at us all together at once. It's like after class, 300 pupils rush out of the classrooms all chattering and laughing and making all sorts of sounds and noises.
They're all speaking or shouting but because their voices come at us all together at once, all we can hear is white noise, or pure noise, nothing meaningful, nothing distinguishable.
Where news is concerned, white noise may refer to, metaphorically speaking, many various things we see in the media. In our example, all analysis and speculation on the stock market, for instance, belong in this category, especially wild rumors.
Generally speaking, all idle chatter and gossip belong to white noise. A celebrity couple giving birth to twins, for example, or some other couple facing divorce because one of them is suspected of cheating on the other, and such like.
News of this kind can be a useful distraction – when you're really bored and have no better entertainment than using your time this way, that is. But if you want to seriously focus on doing something, finish writing a book before Friday or cut a business deal before sunset, you may want to block out this type of news. Otherwise, you'll get distracted so much that you won't be able to get anything done – or you may make the wrong decision.
So you want to block out all the white noise, or just noise, as quickly as we want to dial away from white noises on the radio.
All right, media examples of "white noise" people have to hear and deal with:
1. Jim Moffat, a celebrated chef from San Francisco, actually did pull the escape hatch. "I came here on a whim and instantly fell in love with it," he recalls, grabbing a cold-brewed Maui-grown coffee at the counter of his new artisanal bakery in Hanalei. "I asked my girl if she wanted to raise kids on the beach, and she said yes." The couple moved here in 2004; he opened Bar Acuda, a perpetually packed tapas restaurant, in 2005; earned a James Beard nod in 2012; and, last year, took over the town's underwhelming coffee shop and replaced it with the Hanalei Bread Company, which sells insanely delicious $8 chai spice and coconut java drinks alongside homemade millet sandwich bread. Take a seat on the bakery's wraparound porch for some fantastic people-­watching—this is the de facto town square, where tattooed surfers, attractive young tourist couples, oddly healthy wild chickens, and, depending on the day, Pierce Brosnan (who has a house here) all pass by.
Other than Moffat's establishments, a new influx of food trucks, and a slight increase in rush-hour traffic, Hanalei has changed little in recent years. There are still no national chain stores, or buildings taller than a coconut tree (this is an actual law on Kauai), and no man who lives here seems to wear a shirt, ever. As night falls, the ring of exquisite beaches framing Hanalei Bay fades to near-black, lit not by high-rises but by the porch lights of a few bungalows on stilts set back in the trees, which appear unassuming but fetch millions. "Sometimes it's like living on an island in the middle of the ocean!" snorts Moffat with a shrug when an employee finds him on the porch to inform him that his restaurant and bakery have both lost power.
Delicious though his food may be, Moffat knows that no one comes to the North Shore of Kauai for a meal. There's no better way to describe what one does here than the well-worn phrase, "commune with nature." "It's a heavy place," says author and former pro volleyball player Gabby Reece, who spends half the year on Kauai with her husband, big-wave surfer Laird Hamilton, and hosts free morning workouts when she's in town. "There's not a lot of white noise or distraction, so you kind of have to deal with yourself." This is a place where the surf is big, the rain plentiful, and the hiking legendary—many trails end at waterfalls or pristine beaches, like Hanakapi'ai, the hidden slip of sand two miles into the Na Pali Coast's famous Kalalau Trail. The North Shore is the last word in beaches, really—a mic drop of sand-meets-sea around every bend in the road—and has been immortalized in films from South Pacific (1958) to The Descendants (2011), making the island an open secret in Hollywood. (Ben Stiller and Bette Midler own homes here, and Mark Zuckerberg recently bought about 700 acres near Kilauea, a former sugar plantation.)
- A Guide to Kauai's Magical North Shore, CNTraveler.com, June 9, 2016.
2. An unusual, sold-out classical performance took place one recent April night in the stone crypt of Harlem's Church of the Intercession. The audience of about 150 filtered in, lugging appetizers and drinks, and found precious chairs or floor space. The ensemble of string musicians about to perform loitered, laughing together and sipping wine. A composer premiering a piece that night wore a hoodie.
"If you didn't buy a ticket, come see me after," said one of the organizers.
This is the decidedly casual and inviting atmosphere of Groupmuse performances—which typically take place in someone's living room, and occasionally crypts. Groupmuse, a startup that organizes classical house concerts, began three years ago in Boston as the idea of Columbia University grad and classical music nut Sam Bodkin.
Groupmuse members can volunteer to host a concert at their homes, and Groupmuse finds the high-caliber musicians to perform, then posts upcoming concerts on its website. As a layer of security, Groupmuse requires concertgoers to become members via their Facebook or LinkedIn profiles. Hosts have to approve each concertgoer. Groupmuse imposes no charge but asks concertgoers to donate at least $10 directly to the musicians. In New York, the concerts sell out quickly.
The company now has about 40,000 members and has hosted about 1,500 concerts in Boston, New York, San Francisco, Seattle, Denver, Chicago, and Washington, D.C. It's currently expanding to smaller cities that have a stable of classical musicians, like Rochester, N.Y., and Cleveland. Midlevel cities are Bodkin's dream destination: After all, he points out, New York doesn't necessarily need "more art."
Most Groupmuse concertgoers are in their 20s or 30s, precisely the audiences that elite orchestras are failing to reach. Symphony audiences are famously aging and decreasing in number. Corporate donations to orchestras are down, and even major symphonies have gone through bankruptcy. Attendance is declining at live artistic performances in general, like theater and classical concerts, according to a 2012 National Endowment for the Arts report. Many attendees at Groupmuse concerts aren't classical music aficionados: They come because the concerts seem fun.
"Familiarity with classical music in our generation is so low," said Bodkin, who is 26. "All you need is one or two of these evenings to understand that Beethoven is no joke."
Bodkin thinks his company isn't a replacement for symphony concerts, but is creating a new audience for orchestras. Perhaps, he hopes, current Groupmuse members will someday be the ones donating to the New York Philharmonic because they've grown to appreciate live classical music.
...
Bodkin says he is not a Christian, having grown up in a secular Jewish household, but he thinks of Groupmuse gatherings as something akin to church. He said people have "spiritual needs," and these works of music, shared with real people in real time, help "block out the white noise of modernity."
- Millennials for Mozart, WNG.com, June 25, 2016.
3. PRINCES William and Harry have told of their agony over their final phone call with mum Diana the day she died.
And they revealed they have been tormented ever since by all the things they would have said had they known her awful fate.
The pair bared their souls in the 20th year since Diana died in a Paris car crash — vowing never to speak so candidly again.
Harry, now 32, recalled how he was told: "Harry, Harry, Mummy's on the phone" while at Balmoral in 1997.
He said: "Right my turn, off I go, you know, pick up the phone and it was her speaking from Paris.
"I can't really necessarily remember what I said but all I do remember is, probably, regretting for the rest of my life how short the phone call was.
"And, if I'd known that that was the last time I was going to speak to my mother, the things that I would have said to her.
"Looking back now, it's incredibly hard. I have to sort of deal with that the rest of my life.
"Not knowing that was the last time I was going to speak to my mum, and how differently that conversation would have panned out if I'd had even the slightest inkling that that was, that, you know, that her life was going to be taken that night."
Duke of Cambridge William, 35, said: "I think Harry and I were just in a desperate rush to say goodbye. You know, 'See you later' and we're going to go off.
"If I'd known what was going to happen I wouldn't have been so blasé about it and everything else. But that phone call sticks in my mind quite, quite heavily."
The Duke clammed up when asked if he remembered what his mother said to him — replying simply: "I do, I do."
Harry also told how he cried for his mum only at her funeral and "maybe once" since then.
And he said that during his ten Army years he blocked out the grief with "white noise".
… He added: "I was so young, I grew up sort of thinking that not having a mum was normal.
"I think it was a classic case of don't let yourself think about your mum and the grief and hurt that comes with it.
It's never going to bring her back and it's only going to make you more sad. My way of dealing with it was just basically shutting it out.
"The years I was in the Army I dug my head in the sand and it was just white noise."
- 'ALL THE THINGS I WOULD HAVE SAID' Prince William and Harry reveal 'lifetime of regret' over cutting short final call to mum Diana before her death – as they pour their hearts out in candid interview, TheSun.co.uk, July 23, 2017.
本文仅代表作者本人观点,与本网立场无关。欢迎大家讨论学术问题,尊重他人,禁止人身攻击和发布一切违反国家现行法律法规的内容。
About the author:
Zhang Xin is Trainer at chinadaily.com.cn. He has been with China Daily since 1988, when he graduated from Beijing Foreign Studies University. Write him at: zhangxin@chinadaily.com.cn, or raise a question for potential use in a future column.
(作者:张欣 编辑:丹妮)