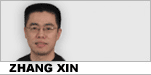 Reader question:
Please explain "rough and ready", as in this sentence: She learned rough and ready English from her customers, or the foreign tourists.
My comments:
Though her English isn't polished, it's fluent and adequate.
If she were, say, a vendor selling pins, badges, handkerchiefs and other souvenirs to tourists, then she would have lots of chances to talk to English speakers. That is how she learned and practiced English.
Though her English is rough, as in rough diamonds, her words and phrases are well chosen and they make sense. And she is fluent, unlike most English learners who don't have much of a chance to actually speak.
As an English learner myself, I remember in the early years, I, like most of my fellow students, spoke haltingly and hesitantly, making all sorts of grammatical errors along the way.
My English then was rough, and – decidedly – not ready.
Anyways, rough and ready means rough, as in unpolished and unrefined, but ready, meaning useful and serviceable.
This English idiom reminds me of Mr. Peggotty, the rough and ready fisherman in David Copperfield written by Charles Dickens. "Glad to see you, sir," said Mr. Peggotty. "You'll find us rough, sir, but you'll find us ready."
By that, Mr. Peggotty means to say that they may be unrefined and uneducated, but they're hospitable and are always ready to help.
Northern farmers in China are kind of like that, especially to someone from the south. To people from the south, northern men, especially those from the Northeast are all rough and ready, and, of course, they don't always mean it in a good way.
You know what I mean, don't you?
The Northeasterner looks big and crude and speaks loud and rough, if he speaks at all. In fact, if he can settle a difference with someone via a fist fight, he won't bother to sit down and talk things over with them, ever.
They're rough, rough as a saw edge if I'm allowed to exaggerate, raw but ready, ready and eager to get right down to business without a single fuss.
All right?
All right, media examples:
1. In a room at London's O2 arena, photographers have assembled to commemorate the return of a classic British rock band. A familiar figure with spiky, dyed-black barnet and impenetrable shades casts a sceptical eye over a banner advertising sponsors American Express. "We're not having that in the picture," mutters Ronnie Wood and (to the visible alarm of various PR persons) starts to tear it down. His band mates join in, laughing, three old men wreaking havoc amidst drum kits and guitars. "There's a little igniting mischievous flame in this band," Wood later, rather gleefully, explains.
"The Faces would be like schoolboys terrorising the classroom. I suppose when we all get together that still comes out."
The Faces are back. Well, sort of. Of the original line-up, one is dead (bassist, vocalist and genius songwriter, Ronnie Lane) and one is absent (superstar frontman Rod Stewart). "But there's three of us," drummer Kenney Jones, points out. "That must count for something."
"If you close your eyes," says the heavily wrinkled, 63-year-old Wood, "it's just like the Seventies."
The Faces are a key band in British rock history. Although never huge sellers, they were a phenomenal live act who marked a transition from the very stylised pop and rock of the Sixties to something looser, blending rock, soul and folk with a good-time spirit and lack of pretension that made them heroes to many of the punk bands that followed. They formed in 1969 from the ashes of London mods The Small Faces. When singer Steve Marriot left, Jones, Lane and keyboardist Ian McLagan joined forces with two members of The Jeff Beck Group, singer Rod Stewart and guitarist Wood. The Faces released four studio albums between 1970 and 1973, although Stewart's simultaneous solo career began to eclipse the band. The much admired Lane left in 1973 (he later developed multiple sclerosis and died in 1997). Wood deputised with The Rolling Stones in 1974 after guitarist Mick Taylor left.
Then Stewart announced he was going solo and the band officially called it a day in 1975, with Jones going on to replace the late Keith Moon in The Who and McLagan pursuing a solo and session career in the US.
...
At Stewart's recent arena shows, he made some vaguely positive comments about the Faces reunion, calling Hucknall "a great little shouter," and suggesting he himself would "get back there some time". Fan forums haven't been so forgiving, with some dubbing the new band The Red Faces. With Cod Stewart. "That's a good one," cackles Wood.
"It's hard to say things without them being taken the wrong way - but Rod ain't here," says Hucknall. "That's the bottom line: Rod's not doing it. So is everyone just supposed to sit around? The boys want to make music and I'm here to help."
Attempts to reunite the original line-up were apparently scuppered when Stewart's manager proposed a profit-split heavily weighted in favour of his client. "Oh yeah, he made us an offer we could refuse, very easily," chortles Wood. "Silly things get in the way, but we're still pals. I talk to him on the phone. It was all happening in rehearsals and then there'd be some stumbling block, red tape, commitments; we just got fed up putting it on the back burner. The flame was still burning: it never went out on the Faces."
Apparently there has been no shortage of volunteers to sing. "We've had offers from Noel Gallagher, Kelly Jones from Stereophonics, Chris Robinson from the Black Crowes, loads of people. But Mick can sing the ---- out of this stuff. We've just taken him under our wing. It's the gang again. We've got our singer."
"We've had a great time in rehearsals," says Hucknall. "It just felt so damn easy."
"We put it to bed after three days," claims Wood. "It sounded raw and that's what we are: rough and ready and raw."
- The Faces: just like the 70s? The Telegraph, August 4, 2010.
2. BBC Two has commissioned Working Title Television to produce The Luminaries, a six-part drama series, which will be written by its award-winning novelist Eleanor Catton.
A 19th century tale of adventure and mystery set on the Wild West Coast of New Zealand's South Island in the boom years of the 1860s gold rush, The Luminaries tells an epic story of love, murder and revenge, as men and women travelled across the world to make their fortunes.
On publishing, The Luminaries was met with worldwide critical acclaim. Most notably it won the 2013 Man Booker Prize, with Eleanor Catton being its youngest ever recipient. Born in Canada and raised in New Zealand, The Luminaries is her second title following debut novel The Rehearsal (2008), which was shortlisted for the Guardian First Book Award and the Dylan Thomas Prize, and long-listed for the Orange Prize.
On her first television drama, writer Eleanor Catton says: "I feel absurdly lucky to be working with both the BBC and Working Title, whose work I have loved and learned from all my life. Learning to write for television has been a bit like learning a new musical instrument: the melody is more or less the same, but absolutely everything else is different. I'm having enormous fun, learning every day, and just so excited to see the world of the novel created in the flesh."
The story follows defiant young adventurer Anna Wetherell, who has sailed from Britain to New Zealand to begin a new life. There she meets the radiant Emery Staines, an encounter that triggers a strange kind of magic that neither can explain. As they fall in love, driven together and apart by fateful coincidence, these star-crossed lovers begin to wonder: do we make our fortunes, or do our fortunes make us?
The story begins in 1865 in a wild landscape, where fortunes are made, lives easily lost, and justice is rough and ready. Luminous Anna must survive this dangerous world, where shipwreck and murder, blackmail and betrayal, greed, gold and false imprisonment all conspire to keep her apart from Emery.
- BBC Two announces brand new six-part drama adaptation of the Man Booker Prize-winning novel The Luminaries, BBC.co.uk, August 26, 2016.
3. Those of us who work in pediatric intensive care have frequent encounters with the problem of suicide and attempted suicide. It has seemed to me for some years that the numbers are increasing, and this has been shown to be the case. After years of declining, the suicide rate in our country has been increasing, now at about 125 percent of the rate of several decades ago.
This increase accelerated after 2006. Although all age groups showed an increase, the rate among women, particularly adolescent girls, took a notable jump. In 2012 suicide was the second leading cause of death in adolescents aged 12 to 19 years, accounting for more deaths in this age group than cancer, heart disease, influenza, pneumonia, diabetes mellitus, human immunodeficiency virus, and stroke combined. Here are some recent statistics of women from the CDC (Centers for Disease Control), although they don't quite break out adolescents the way I would like.
Actual suicide is just the tip of the iceberg, since, at least among adolescent girls who attempt it typically with drug overdose, there are as many as 90 attempts for every death. Since a large number of these attempts end up in the PICU, I'm not surprised we are seeing more and more of them come through our doors. A few other points are worth noting here. The success statistics for adolescent boys are unfortunately much higher because boys tend to use more violent means than girls, such as hanging, firearms, or automobiles.
However, although rates for boys are up slightly, they really haven't changed much. It's also important to realize suicide attempts are a spectrum — some are more serious than others. Many girls take an overdose and then immediately tell somebody about it. These are often called suicide gestures and can be quite impulsive. Some use the term "cry for help" to describe them. More ominous are children who carefully plan, such as by hoarding powerful drugs in secret and taking them in a setting where they won't be found. They may leave a suicide note. I couldn't find any data about whether these different categories are discordant in the rate increase, but I assume the two are tracking together. Finally, a child may not know which drugs are truly dangerous. I have seen very serious suicide attempts by children who take overdoses of what we know to be innocuous medications but the child does not. Regardless of what category the attempt is, of course, the child needs mental health services subsequently. These days we find a child's text messages to be very helpful. So why the increase in adolescent girls?
Presumably, suicide rates are rough and ready markers for rates of depression. Is teen depression increasing? A 2006 study says no, at least up until then. What about the last decade, since 2006 appears to be the year suicide rates inflected upward in adolescent girls. I did find a snapshot for 2015 from the CDC of the number of adolescents who experienced a major depressive episode during the year — girls were nearly 20 percent.
- The suicide rate is increasing. Why is that? By Christopher Johnson, MD, KevinMD.com, April 11, 2017.
本文仅代表作者本人观点,与本网立场无关。欢迎大家讨论学术问题,尊重他人,禁止人身攻击和发布一切违反国家现行法律法规的内容。
About the author:
Zhang Xin is Trainer at chinadaily.com.cn. He has been with China Daily since 1988, when he graduated from Beijing Foreign Studies University. Write him at: zhangxin@chinadaily.com.cn, or raise a question for potential use in a future column.
(作者:张欣 编辑:丹妮)