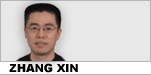 Reader question:
Please explain "no slam dunk" in this sentence: Passing the exams and getting hired by the fire department is no slam dunk.
My comments:
Very difficult, that is. Not easy at all.
Obviously there are a lot of difficult exams to take if you want to join the fire department and be a professional firefighter. Even if you pass all the exams it is still not easy, considering the competition. Say, 89 able-bodied and smart young men pass the exams but the fire department only has 12 openings to fill this year.
So there. Only the cream of the top or the very best can pass the exams, the face-to-face interview and a touch on-the-job trial can eventually get recruited.
All others, though able-bodies and capable, will have to wait another year.
In other words, to go through the process and become a professional firefighter is no easy task.
No mean feat.
Certainly, no slam dunk.
Slam dunk is originally hoop-speak (basketball language) for a type of dunk – dunking the ball by dropping the basketball through the hoop from above instead of under the rim or ring or rack or hoop or basket. Normally, players score points by shooting the basketball from under the rim, because the rim is 10 feet or 3.05 meters high in the air.
Occasionally, however, people who are very tall (Yao Ming's name comes uppermost to mind) or smaller players who are extremely explosive and can jump really high (Michael Jordan, Allen Iverson, Vince Carter for example) are able to put their hand above the rim and dunk the ball, like dunking a piece of garbage into the garbage can.
In other words, easy.
Slam, as in slamming the door angrily, suggest that the dunk is done with great force.
Hence, metaphorically speaking, when you're not talking about basketball, a "slam dunk" is synonymous with an easy (and emphatically easy) win, victory or success. Also, since one cannot miss any dunks unless they're extremely careless, "slam dunk" can also be used to describe events or activities that are sure and certain to happen.
Okay?
OK and all right, here are media examples:
1. About two weeks before deciding to invade Iraq, President Bush was told by CIA Director George Tenet there was a "slam dunk case" that dictator Saddam Hussein had unconventional weapons, according to a new book by Washington Post journalist Bob Woodward.
That declaration was "very important" in his decision making, according to "Plan of Attack," which is being excerpted this week in The Post.
Bush also made his decision to go to war without consulting Vice President Dick Cheney, Secretary of Defense Donald Rumsfeld or Secretary of State Colin Powell, Woodward's book says.
Powell was not even told until after the Saudi ambassador was allowed to review top-secret war plans in an effort to enlist his country's support for the invasion, according to Woodward, who has written or co-written several best-selling books on Washington politics, including "All the President's Men" with Carl Bernstein.
The book also reports that in the summer of 2002, $700 million was diverted from a congressional appropriation for the war in Afghanistan to develop a war plan for Iraq.
Woodward suggests the diversion may have been illegal, and that Congress was deliberately kept in the dark about what had been done.
Woodward talked about his book Sunday on CBS's "60 Minutes."
...
According to Woodward, Tenet reassured the president that "it's a slam dunk case" that Saddam had weapons of mass destruction.
In his CBS interview, Woodward said he "asked the president about this, and he said it was very important to have the CIA director, 'slam-dunk' is as I interpreted it, a sure thing, guaranteed."
- Woodward: Tenet told Bush WMD case a 'slam dunk', CNN.com, April 19, 2004.
2. Even as Republicans are about to regain a majority in the Senate after eight years in the minority, the conventional wisdom around Washington is that Democrats are likely to win back that majority again in 2016. That's certainly possible, but it's short of a slam dunk.
Superficially, the field of Senate seats up in 2016 looks as unfavorable for Republicans as the field of Senate seats up this year looked for Democrats. Of the 36 seats up in 2014, Democrats were defending 21, including seven in states carried by Mitt Romney. Of the 34 seats currently up in 2016, Republicans will be defending even more, 24, including seven in states Barack Obama carried in 2012.
In a nation that increasingly votes straight ticket, there is a high correlation between voting for president and voting for Senate. Harry Enten and Dhrumil Mehta of FiveThirtyEight calculate that "it explained over 75 percent of the variation in results across the (Senate) races this year. That's the highest ever."
- Democratic Takeover of Senate in 2016 Possible but Not a Slam Dunk, TownHall.com, December 1, 2014.
3. Eastwood, the last dog left at a northern Michigan shelter after an "Empty the Shelter" weekend event at Little Traverse Bay Humane Society is enjoying his new life in the home of the Detroit Pistons head coach!
Officials with the BISSELL Pet Foundation offered an update on Eastwood on Tuesday, May 9th, after his story captured hearts across the nation.
The mild-mannered, red Labrador mix was picked up as a stray several months ago and had health concerns that deterred potential adopters during the foundation's recent free adoption day. After the event was over and Eastwood was all alone, his story traveled quickly.
Eastwood was born with a deformed back leg. Veterinarians told shelter employees that he'll likely need surgery later which could cost upwards of $4,000.
"It's hard to imagine that he was just found as a stray. Such a great dog. We're kind of thinking due to his health issues that possibly he was owned by somebody and he was just dumped," said Jessica Evans, who handles marketing with the Little Traverse Bay Humane Society.
Eastwood went home with his forever family on Tuesday — the Van Gundy family.
Officials said "after hundreds of inquiries and 80 formal adoption applications, the family of Stan Van Gundy, Detroit Pistons head coach, adopted Eastwood."
The lucky pup has joined six cats and another dog in a loving family that understands the importance of adoption.
"There are so many great animals at shelters. Adopt, don't shop. There are fantastic animals at shelters everywhere and that's where people should be going to find a pet," Van Gundy said in a statement issued by BISSELL Pet Foundation officials.
Cathy Bissell, founder of BISSELL Pet Foundation, and staff from Little Traverse Bay Humane Society were on hand to introduce Eastwood to his new family Tuesday.
"This adoption was a slam dunk. This is a great family that understands the importance of giving shelter pets the second chance they deserve. I hope everyone follows the Van Gundys' example and chooses adoption first!" Bissell said.
- Special needs pup Eastwood, the last dog at the shelter, begins new life with Pistons head coach, Fox6Now.com, May 9, 2017.
本文仅代表作者本人观点,与本网立场无关。欢迎大家讨论学术问题,尊重他人,禁止人身攻击和发布一切违反国家现行法律法规的内容。
About the author:
Zhang Xin is Trainer at chinadaily.com.cn. He has been with China Daily since 1988, when he graduated from Beijing Foreign Studies University. Write him at: zhangxin@chinadaily.com.cn, or raise a question for potential use in a future column.
(作者:张欣 编辑:丹妮)