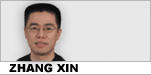 Reader question:
Please explain "closed book" in this sentence: When he was in the twenties, women always seemed like a closed book to him.
My comments:
This means that when he was young, he did not know much, or anthing about women. He did not understand them. He had no idea what women wanted from him. Things like that.
That's nothing to be ashamed of, actually. I've heard of men far older say they have no idea what women want, what they're up to, what makes them tick and things of that nature. I'll give you an extreme example. One retired man in our neighborhood once bragged that he should stand a good chance with women if he were to marry one of them – he is in his early sixties and remained single – because old as he is, he's "pure" and, in fact, "still a virgin".
Like I said, this man never got married but somehow remains adamant that if he fancies it, he should stand a good chance with women because of his virginity, believing women will find him more desirable on the strength of that fact.
Like I said, this man who is otherwise quite friendly and good natured remains single to this day and his lack of knowledge regarding the opposite sex, you may say, must have contributed to his singlehood.
Anyway, finding women to be a "closed book" is nothing to be ashamed of when you're young. Like I said, much older men often wonder aloud about what women want. Women, I guess, is that sort of mystery.
But women all seem to understand men perfectly. I once heard a group of women agreeing with one another emphatically, saying: "All men want that!"
Well, the men in both of our examples above may have no idea what "that" is but if "that" is the case, as it certainly is sometimes, more power to them, I mean, women.
As for men, especially young men who apart from finding women attractive and desirable don't have the faintest idea of a remote clue as to what women are about, let's just hope that someday they'll be able to open that proverbial book about women and find everything out.
Yes, all joking aside, let's hope they'll open the book and read it so that hopefully, someday, women will become, like, an open book to them.
An open book, you see, is the opposite of a closed book. With an open book, you can view its content and therefore understand it. With a closed book, you cannot see what it's about and therefore remain mystified.
All right?
All right, here are media examples of the metaphorical "closed book", something mysterious, incomprehensible, unfathomable:
1. Peddling around France on a glorious Summer's day might be the holiday of choice for a variety of folk, but come June and July the roads are taken over by the peloton, sprinters, climbers and breakaway riders as cyclists and cycling teams from around the world compete in the most famous and revered bicycle road race in the world - the Tour de France. In its one hundredth year in 2013 Cyanide Studios and Focus Home Interactive have released a variant on their Pro Cycling series to allow those of us with an interest in the sport but a little less ability to see if they can take a stage win, become King of the Mountains or even ride into Paris wearing the famous yellow jersey.
Cycling as a sport is fairly complex and if you're not familiar with it and you start playing this game you'll encounter major difficulties, frustration and further your understanding very little. The sport and the race are explained in basic terms via some text-based pages accessed via the main menu and whilst it's great that this is included so as to open the world up to newcomers, it's still not going to help a great deal. The nuances of road racing and the real-world complexity incorporated into the game ensure it will always feel like a closed book to many, unless perhaps you have an eidetic memory and can immediately reapply what you've read. But then the developers clearly recognise this and have focussed on making something engrossing and entertaining for the real fan.
- LE TOUR DE FRANCE 2013 - 100TH EDITION, TheDigitalFix.com, July 16, 2013.
2. Driving a London cab has long been a tradition in Jewish families — a legacy passed from grandfather to father to son and sometimes daughter (although 90 per cent of cabbies are men). So the news that Maureen Lipman is directing the stage premiere of her late husband Jack Rosenthal's 1979 tour de force television play The Knowledge at the Charing Cross Theatre has been greeted with an enormous roar of affection for a lady that the London cab trade think of as one of their own.
It's been 13 years since her husband died. Lipman is now "thrilled, excited and full of trepidation" about reviving this iconic play which follows four Londoners as they attempt the fearsome "Knowledge" — the process of becoming a London black-cab driver.
Lipman is a self-confessed black-cab nut who still remembers occasions when she came home to find Rosenthal playing host to a random assortment of cab drivers in his quest for absolute authenticity and perfection. Did he achieve it? Just stop any cabbie and ask. They will instantly recall the way in which Rosenthal captured the very essence of The Knowledge with an examiner nicknamed "The Vampire" for his exacting standards and heavy irony.
The idea to bring the play to the stage came from Vaughan Williams, chairman of the Charing Cross Theatre, a prolific black-cab user who lives just a few metres from Gibson Square, destination of the very first run on the very first page of The Knowledge's essential Blue Book. Having got Lipman's approval, two years later — with the script adapted by Simon Block— she accepted an invitation from Williams and his co-producer Steven M Levy to direct the show.
Lipman's face, so mobile and humorous, belies her 71 years. She's been busy working all over London — at the Hampstead Theatre, pantomime in Richmond and a stint at the Menier Chocolate Factory in Southwark.
Completely at home in the cramped confines of a black-cabbie café, dressed in smart cream chinos and navy sweater, she asks what's good to eat.
"Salt beef, of course," yell a dozen different voices. A stream of passing cabbies come up to say hello as word gets around just who is paying the café a visit. Lipman proves quite happy to join in with rants about congestion, cycle lanes and Ubers, which she abhors and will not consider using.
Drivers compete with each other to recall the times they've picked Lipman up, driven The Knowledge crew home, or helped Rosenthal with his research, while Lipman, with Williams hovering alongside, serenely drinks her coffee and grins at the one-upmanship she can hear.
"It's been a terrific challenge adapting Jack's play to suit the limited stage at the Charing Cross and choosing which characters to focus on, but I hope that, between us all, we've got the mix right," she says.
"Obviously, some characters won't work on stage but Simon Block, who adapted Jack's play, has kept nearly 80 per cent of the original dialogue, and I just love his script."
Having my own cab driving dynasty: an ex-husband, current husband, son, countless cousins and uncles, I once felt compelled to sign up as a Knowledge Girl myself. I failed miserably — map-reading was a closed book to me. Would Lipman have done any better? She laughs. "I may not have the world's greatest sense of direction, but there are similarities between acting and doing The Knowledge.
"At drama school, we stand there calling a script over to each other every day for months until we know it backwards. Then we have appearances in front of several examiners. When we've done that a few times at harder and harder levels, if it's gone well, we get the chance to act for a living!"
- London's cabbies hail their leading lady, Maureen Lipman, by Janet Gordon, TheJC.com, August 24, 2017.
3. What do we really know about Carson Wentz? He's a good quarterback. He loves to hunt and fish. He's very religious.
Honestly, that's about it.
He's been an Eagle for a year and a half and our knowledge of the would-be savior of the franchise remains a closed book. A mystery to everybody in Philadelphia.
So what about the real Carson Wentz? What about the guy who hasn't let us get to know him yet? What is Carson Wentz all about when he lets his guard down? Who is Carson Wentz beyond a devout hunter who throws a football far?
Wentz ponders the question for a second and then smiles.
"That's pretty much all there is to it," he said. "I'm pretty simple."
We want to know everything about our quarterbacks. It's natural for a football-obsessed fan base. We knew all about Randall Cunningham's childhood, Donovan McNabb's high-profile college career, Michael Vick's stay in prison.
But Wentz?
The 24-year-old from Bismarck, North Dakota, says there's not much to really know. In a recent interview, he said he'll always keep his life private but admitted there's not much about him that people don't know.
"I feel like what I am and who I am is kind of out there," he said. "I do like being low-key, I do like being private, for the most part. I think this business, this world that I've come into, is really cool, but it can be a lot sometimes and sometimes it's just nice to go home and be chill and be away from everything. But it's cool at the same time.
"I definitely do enjoy it. There are perks of it. Honestly, seeing kids and stuff? That part's really cool. Seeing how excited they can get. But at the same time, there are times I just want to go into Target real quick and or have something go on in my life so there's those things.
"But honestly? What people know about me? That's who I am and what I am and there's really not a lot more to it."
- Carson Wentz Still Adjusting to Being 'the Man' in Philly, NBCSports.com, September 4, 2017.
本文仅代表作者本人观点,与本网立场无关。欢迎大家讨论学术问题,尊重他人,禁止人身攻击和发布一切违反国家现行法律法规的内容。
About the author:
Zhang Xin is Trainer at chinadaily.com.cn. He has been with China Daily since 1988, when he graduated from Beijing Foreign Studies University. Write him at: zhangxin@chinadaily.com.cn, or raise a question for potential use in a future column.
(作者:张欣 编辑:丹妮)