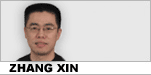 Reader question:
Please explain this sentence: Life changes on a dime.
My comments:
I think this is a comment on the fickle and capricious nature of human life, now all good and high-flying, now totally hopeless, going downhill.
Or sometimes we're happy, healthy and flamboyant, sometimes sad, sick and lifeless.
Or, by extension, sometimes life-changing decisions are made or have to be made quickly and without delay.
Whatever, "on a dime" means those changes may happen suddenly and swiftly, like in an instant, much like the way a small car is able to change direction niftily and nimbly, without needing much space and without making any fuss.
Originally, you see, the American expression "change on a dime" (or "turn on a dime" or "stop on a dime") is descriptive of nimble and nifty cars and ships, pointing to the fact that a small car or ship is maneuverable and easy to handle. Here, dime literally refers to the small coin representing ten cents of a dollar. It is tiny in size, about the size of a person's fingernail.
Hence, if a vehicle or ship can make a U-turn on a dime, it must be highly maneuverable and flexible. In an open desert or the vast ocean, this makes no difference but put cars in a hutong or a small alley or sail ships into a cannel, smaller and nimbler ships make a huge difference.
Anyways, back to our topic again, "life changes on a dime" means one's fate and fortune may change suddenly, both from good to bad and vice versa.
We all hear of rags to riches, paupers to princes stories, don't we? Sometimes in real life and sometimes in fairytales. And in the other direction, too. I'm not giving examples because there are innumerable tales to tell. If you're old enough, you should be old enough to understand this. It's just like the moon. Sometimes it's narrow and stick-thin, sometimes it appears round and brimful.
All right. No more ado, here are media examples of companies and people who can turn or change or stop on a dime, meaning they're extremely crafty and adaptable:
1. It's late morning in San Francisco's South of Market district, and Ramon Umali quickly steers his green-and-violet Federal Express truck into a U-turn. One of his biggest customers--online adult-toy retailer MyPleasure.com--just rang his cell phone with a last-minute plea: Does he have room in his truck for 600 boxes of Aqua Arousers, Violet Raptures, and Kama Sutra Weekender Kits? And could he pick them up before 1 p.m.?
No problem! This is the new FedEx, able to turn on a dime--on the ground. And it's pulling customers away from its biggest ground-delivery rival, United Parcel Service. Its secret? Umali and the 14,000 other U.S. drivers for FedEx Ground don't work for Federal Express at all. Unlike the Teamster-backed drivers at UPS, FedEx Ground drivers work as independent contractors; they own and insure their own trucks, manage their schedules, and get paid by package volume, not by the clock. "I feel like this is my own business," says Umali, who sold his restaurant-supply company to become a self-employed driver for FedEx Ground.
Instead of making customers bend to its schedule, FedEx Ground does the opposite: It delivers on Saturday, in the evening, or by appointment. And because the drivers tend to live near their routes, customers like MyPleasure.com CEO Sandor Gardos can coax even more perks from them. During the holidays last year, Gardos says, "Ramon not only did two Saturday pickups, but he said, 'I don't usually pick up on Sunday, but I live nearby and can bring my truck by.' That blew me away."
UPS still hogs the ground-delivery roadway with a 71 percent market share. But FedEx Ground--which just a few years ago was a sideshow to its $16 billion global air-delivery business--hit 14 percent market share in 2002. With revenue growing at a 26 percent annual clip and operating profit surging (up 47 percent in the fiscal year that ended in May), it's on track to swipe another 7 percent of the market by 2007. UPS, by contrast, has lagged behind: Revenue for ground-package shipments grew a measly 0.2 percent in 2002, while overall U.S. operating profit fell 1 percent.
- Why FedEx Is Gaining Ground By converting truck drivers into sales machines and bringing its ground-shipping tech into the 21st century, FedEx is giving UPS a run for its money, CNN.com, October 1, 2003.
2. The design of your office isn't just about aesthetics. In many industries, it's now key to your success.
Keeping your workplace in line with current trends helps your current employees work more effectively. It helps you recruit future employees who appreciate a forward-thinking company. It can even help you land clients.
For start-up companies, a well-designed workplace is even more important. The office needs to be able to grow along with the company while also setting the tone for how things work early on.
So how do you do it? As president of a family-run office furniture company, I've been keeping tabs on workplace trends for years and put together a few tips on how to design the perfect start- up office.
These tips also apply to more established companies which are thinking of expanding in the next few years.
Encourage Collaboration
The big trend of the past few years has been the open office, in which employers have taken down walls that artificially separated workers from each other. While this kind of workspace has drawbacks on privacy and noise, it makes it dramatically easier for people to collaborate.
The office of tomorrow will have even more spaces for collaboration. One corner might be a cozy couch and a bunch of comfortable stools that can be easily reconfigured to serve as an impromptu meeting place for a group brainstorm.
Give Workers Privacy
Even in a collaborative office, there are times when workers need privacy. A good option is to keep one office empty for use by people who need to call their doctors or spouses to discuss sensitive personal issues or for two workers to talk about a proposal or have an annual review.
Another option, if you have an open-office layout, is to design a space with seating that's designed both for collaboration and privacy. Some chairs now come with adjustable privacy screens that can let an individual worker isolate themselves to get work done or openly join a group discussion. Setting up small conference rooms with an easy-to-use reservation system can also help to create more private spaces in an open-office layout.
…
Keep Things Democratic
At more established businesses, hierarchies tend to harden. The corner office becomes a prized location for a key member of management, while newer employees get stuck in the office hinterlands.
Start-ups can't afford this kind of rigidity. The next big idea for your firm could come from its newest employee, which management might not hear from a secluded corner office. Design your office to be as un-hierarchical as possible, with workers of all levels regularly interacting in an egalitarian way.
Overall, the main objective for a new start-up is to be flexible. Just as your business strategy should be adaptive to the marketplace, your office infrastructure should also be able to change on a dime—and without spending too many dimes to do it.
- Designing the Perfect Office from Startup to Expansion, by Blake Zalcberg, HuffingtonPost.com, December 22, 2017.
3. No superstar better embodies all the pleasures of the modern NBA—its wit, its social-media hyper-fluency, the way its players delight at and participate in the night-to-night subplots across the league—than James Harden. If LeBron James is the Jay-Z of the NBA (untouchable, an empire builder) then Harden is the Migos. The guy just seems like he's always having a good time and riding his own wave. He doesn't bark at reporters who ask dumb questions; he just hits them with an immaculate side-eye, then slides off-camera and into the GIF hall of fame. He's not so much a trash-talker as a trash poet. For the entire first quarter of a game last season in Philadelphia, Sixers fan and miniature-teacup troll Kevin Hart lit into Harden from courtside, with that shrieking rabbit voice of his; Harden scored 51 points that night, and as the clock ran out, he leered at Hart, before shouting, "Tell your team what you did to them!"
This is also the age of the unicorn in the NBA. Seven-foot, condor-armed sui generis freaks hatched in genome labs all over the world keep landing in America on draft night, with names that terrify Trump voters, like Giannis Antetokounmpo and Kristaps Porzingis. But Harden is nothing like those guys. He's more like a human record scratch. He's six feet five, thick as a tree trunk, and fucking maddening to chase around. Send a unicorn to cover James Harden and he'll just dribble around its legs and float teardrop jumpers over its pointy horn.
Harden isn't that tall, he doesn't jump very high, and he isn't crazy fast. But there is one very particular, newly quantifiable skill at which he is the best in the NBA: deceleration. P3, an athletic-performance firm based in Santa Barbara, California, actually studied this, and that was its conclusion. At a moment when everyone in the league is trying to go faster, Harden is the best at slowing down. "No—stopping," he clarifies. "That's why it's so hard to guard me—because I'm able to get you off-balance, use my body, then stop on a dime and still get my shot. That's tough, you know?"
- James Harden Isn't Playing Around, GQ.com, April 12, 2018.
本文仅代表作者本人观点,与本网立场无关。欢迎大家讨论学术问题,尊重他人,禁止人身攻击和发布一切违反国家现行法律法规的内容。
About the author:
Zhang Xin is Trainer at chinadaily.com.cn. He has been with China Daily since 1988, when he graduated from Beijing Foreign Studies University. Write him at: zhangxin@chinadaily.com.cn, or raise a question for potential use in a future column.
(作者:张欣 编辑:Julie)