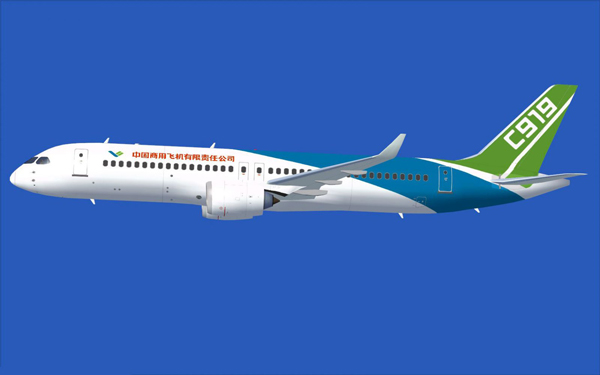 As an aviation buff, I have been tracking the progress of the Comac C919 since before moving to Beijing early this year.
In the past few months, work has progressed steadily on the twin-engine, single-aisle aircraft, and its maker, State-owned Commercial Aircraft Corp of China, or Comac, is preparing for test flights.
With a capacity for up to 168 passengers, the C919 is the largest commercial aircraft developed by China. Some critics in the industry have speculated that the program is aimed at breaking the Boeing-Airbus duopoly in the lucrative narrow-body segment.
Nothing could be further from the truth despite the fact that airplanes from Boeing's 737 and Airbus' A320 families have long dominated the single-aisle market, generating the most revenues for the two giants.
Last month's confirmation by Boeing that it will team up with Comac to establish a completion center for the 737 in Zhoushan, Zhejiang province, lays bare the argument that there is a hidden agenda in the C919 program.
If Comac had any ulterior motive, it would not have entered into an agreement with Boeing on a 737 final assembly line as the deal actually helps the US company ramp up production of the jet.
Airbus, which set up its first completion center outside of Europe in Tianjin in 2008, is expanding the assembly line to include the A320neo (new engine option) from next year.
Last month, aviation information provider Flightglobal forecast the delivery of nearly 27,000 single-aisle passenger aircraft over the next 20 years, a majority of them from the two manufacturers.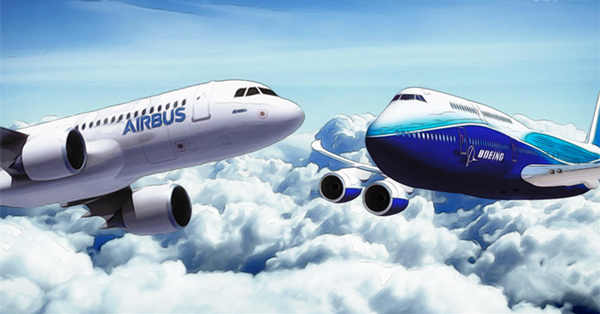 "Unsurprisingly, given their present market dominance of this sector, Airbus and Boeing are predicted to account for almost 90 percent of single-aisle deliveries through the forecast," Flightglobal said.
"(Canadian manufacturer) Bombardier, (Russian planemaker) Irkut and Comac between them are expected to achieve about 3,100 aircraft sales through 2035," it added.
That assessment is significant. Comac has a big edge among the three as Bombardier's brand new CSeries aircraft and Irkut's planned MC-21 are not doing well.
As of October, the C919 had won 570 orders.
And, consider this: the first Airbus aircraft – the widebody A300 – had its maiden flight in 1972, but the company did not win substantial orders until 1979. This further illustrates the extent of Comac's success in marketing its airliner even before a test flight.
"Comac now has to look at getting the airplane broader market acceptance in places around the globe where the 737 and A320 dominate," said Saj Ahmad, chief analyst at StrategicAero Research, a consultancy in London.
"That won't be an easy task, but it is not impossible either," Ahmad said in an email to China Daily.
By establishing completion centers for both Boeing and Airbus jets and by launching a robust aircraft program of its own, China has achieved something unique - it will be the only country making three brands of large commercial airplanes, albeit not fully.
In the next few years, Boeing 737s, Airbus A320neos and Comac 919s will start rolling out of hangars in Zhoushan, Tianjin and Shanghai.
That will be a proud moment for China's aviation industry - and for every citizen!
(编辑:董静)
Broadcaster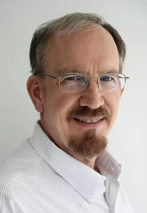 Matt Prichard is a copy editor and writer who works on the front page team of China Daily. He has lived in China for more than four years, in Shanghai and Beijing. Before that, he had a 30-year career as a reporter and editor in the United States and Latin America. He has an ABJ from the University of Georgia and did postgraduate work at the Universidad Nacional del Sur in Argentina. He speaks Spanish fluently and is still learning Mandarin.