Have her cake, and eat it, too? 鱼与熊掌兼得
中国日报网 2021-07-28 14:03
分享到微信 Reader question:
Please explain this: "…now she can have her cake, and eat it, too."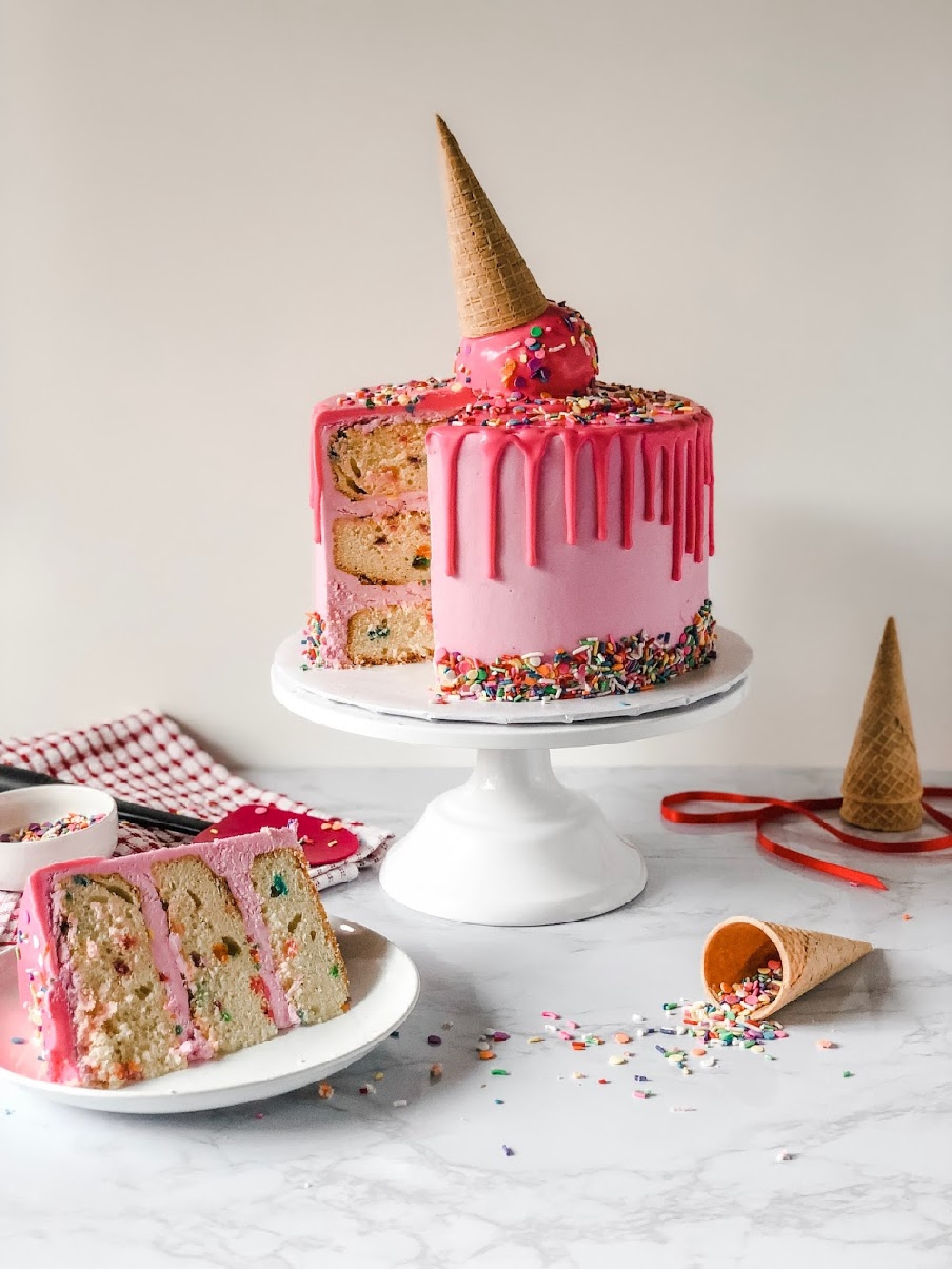 My comments:
"To have her cake and eat it, too" is a variation of the American idiom "to eat one's cake and have it, too."
Which, in our example, means that something has happened to allow her to have it both ways.
In other words, allowing her to have the best of both worlds.
The best of both worlds?
Yeah, the best of two good but seemingly contradictory things at once.
To have her cake and eat it, too, is a metaphor in our example, though. Literally, you see, it's impossible to have one's cake and eat it, too. The reason is simple. If you eat it, it's gone. If you eat it, you no longer have it in hand (possession).
As children, we all may have faced a situation where we wanted to have our cake and eat it, too. Mom passes out a piece of cake or cookie to her children, say, three of us in all. Mom warns: You can eat your cake now or you can save the cake for later. If you eat your cake now, you won't have (possess) it for later.
To have one's cake and eat it, too, in short, means to have it both ways.
Here are media examples of this American proverb, usually used in the negative, meaning it is improbable, if at all possible:

1. Dear Annie: I find myself becoming apathetic toward my friend. We are both in our early to mid-20s, and where I have never been in a relationship, she is recently divorced. Initially, I was very supportive, offering to do whatever she needed help with. I volunteered to act as a distraction whenever she needed it.
Although her divorce was amicable at first, it has started turning messy. She is the one who initiated the divorce, and her ex-husband is reacting in what I would consider a reasonable manner. For instance, she wanted to stay best friends, but he did not. However, her reactions to these boundaries are shock and surprise, which I am having trouble understanding. She gets angry with the way he is acting and doesn't seem to understand that, even though she is fine, he needs time and space.
It seems that all of our conversations have turned toward how much she hates him. She displays their private messages, even when I don't ask about them. While I understand this is a big part of her life, I am over it. I offered my support initially, but I am finding it harder and harder to do so. It is a constant negative presence, which she brought on herself, and I don't understand why she can't see that.
Are my thoughts unreasonable, and, if so, what should I do about them? -- Aligning With Apathy
Dear Apathy: Try putting your thoughts down on paper and then expressing them to your friend. Being a good friend is not pretending that everything your friend is doing is OK. We all make mistakes, and sometimes it is up to our friends to point them out -- lovingly, of course. But you are building up resentment toward your friend, and you run the risk of ruining your friendship.
She is clearly struggling, wanting to have her cake and eat it, too, with her ex-husband. And your instinct that that is not fair to him is a right one. But she probably doesn't realize the extent of her negativity. That's when a friend's tough love comes in handy.
Now, if she gets angry with you and continues on negative rants, then let her know that the toxic negativity cannot continue and that she has to accept her ex's wishes to create boundaries with him. If she still gives you a hard time, then it's time to give her some space and back away. But don't back away before you have taken all the steps to try to help your friend first.
- Dear Annie: Friend struggling through a divorce creates resentment, OregonLive.com, April 19, 2021.

2. Controversial broadcaster Piers Morgan is under fire yet again - this time for comments about tennis star Naomi Osaka.
The former Good Morning Britain presenter slammed Osaka's decision not to give interviews during the French Open, even comparing her to Meghan Markle, reports the Mirror UK.
Amid the media storm over her press conference stance, Osaka said she was pulling out of the tournament.
She said she has been suffering mental health issues since the US Open in 2018 and didn't want that to affect her game.
But Morgan, 56, called her a "brat", suggesting the $55.2 million she's earned over the past 12 months have made her "ego grow to gigantic proportions".
And he compared her to the Duchess of Sussex for "wanting to have her cake and eat it" by relying on the media for promotion but using mental health as an excuse to avoid criticism for stepping out of the spotlight.
Morgan stepped down from his presenting role at Good Morning Britain after refusing to apologize for accusing Meghan of lying about her mental health struggles.
In his latest column for MailOnline, Morgan wrote, "What Osaka really means is that she doesn't want to face the media if she hasn't played well, because the beastly journalists might actually dare to criticize her performance, and she's not going to 'subject' herself to 'people that doubt me'.
"This is straight out of the Meghan and Harry playbook of wanting to have the world's largest cake and eating it, by exploiting the media for ruthlessly commercial self-promotion but using mental health to silence any media criticism."
The comparison had Twitter users fuming.
"I wonder what it is about Naomi Osaka and Meghan Markle that so upsets Piers Morgan? Strangely, he didn't say a word when Djokovic refused to speak to the media at US Open," one wrote.
And others put it down to Morgan's "obsession" with Markle.
"He just can't stop talking about Meghan, the article is about Naomi but somehow he managed to bring in Meghan," another commented.
- Naomi Osaka a 'brat', compares her to Meghan Markle, NZHerald.co.nz, June 2, 2021.

3. After Britain first went into lockdown to arrest the spread of the coronavirus last year, one had to contend with a number of mitigating factors when assessing the government's performance. Yes, the country then suffered the worst death toll in Europe, and the worst economic slump, but Boris Johnson had "followed the science," delaying a lockdown on the advice of his government's medical and scientific advisers.
More generally, Britain—like everywhere else in the world at the time—was feeling its way in the dark. It may have stumbled more than most, costing many thousands of lives, but by the summer it appeared to have regained a modicum of composure, falling in line with most other European countries.
Yet today, once again, Britain is failing. Addressing the nation last night, Johnson warned that COVID-19 was running rampant throughout the country, with hospitals at risk of being overwhelmed, as he imposed a third national lockdown in nine months after weeks of pressure to strengthen the government's response. Last summer, I sought to understand why Britain had done so badly—there was little doubt it had failed; the only question was why. Now the question has boomeranged back.
For Johnson and his government, the answer, like most sequels, is worse. From the beginning of the outbreak last spring, they understood the threat of a second wave in the winter. But while Johnson assiduously "followed the science" then, this time he has fallen out of line with his scientific and medical advisers, who have been pushing him to move harder for weeks, if not months.
This time, Johnson cannot claim ignorance. "This is not a failure of science advice," Mark Walport, Britain's former chief scientific adviser, told me. "The policy makers had their attention drawn to what was coming." Ian Boyd, a member of the government's main pandemic advisory committee, told me: "Since April, the big thing on everybody's mind was winter. We all knew it would be a challenge. There was a sense of inevitability about it."
...
The reality is that Johnson has learned only some of the lessons from his failures in the first wave. He has proved consistently slower to take action to suppress the virus than other leaders—even compared with those in the U.K. itself. In fact, Johnson's reluctance to act and his optimism that he won't have to in the future have become a pattern.
As far back as March, he was predicting that the country could "turn the tide" of the pandemic after 12 weeks and "send coronavirus packing." In July, he claimed that Britain would not need another national lockdown.
Even when he was forced to impose fresh restrictions in October, he moved slower than leaders in Wales and Scotland and slower than the opposition demanded, appearing to resist further restrictions until given no choice. As recently as Sunday, he said there was no doubt in his mind that schools were safe—only to announce their closure a day later.
In the end, both Walport and Boyd described Johnson as trying to steer a middle course, managing the pandemic without destroying ordinary life and the economy. This was entirely reasonable, both acknowledged. Yet, as Walport noted, "The resulting compromises may have not succeeded in preventing severe damage either from the disease or from its social and economic consequences."
In other words, Johnson—famous for his stated desire to have his cake and eat it, too—tried to have it both ways, but got neither. He has now bet the house on vaccines to save the day. Yet even if they do, and he will deserve some credit for backing the vaccine effort early with serious government money, it will not erase the failures of Britain's pandemic response.
Britain Failed. Again., LondonDaily.com, July 21, 2021.
本文仅代表作者本人观点,与本网立场无关。欢迎大家讨论学术问题,尊重他人,禁止人身攻击和发布一切违反国家现行法律法规的内容。
About the author: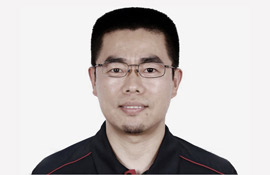 Zhang Xin is Trainer at chinadaily.com.cn. He has been with China Daily since 1988, when he graduated from Beijing Foreign Studies University. Write him at: zhangxin@chinadaily.com.cn, or raise a question for potential use in a future column.
中国日报网英语点津版权说明:凡注明来源为"中国日报网英语点津:XXX(署名)"的原创作品,除与中国日报网签署英语点津内容授权协议的网站外,其他任何网站或单位未经允许不得非法盗链、转载和使用,违者必究。如需使用,请与010-84883561联系;凡本网注明"来源:XXX(非英语点津)"的作品,均转载自其它媒体,目的在于传播更多信息,其他媒体如需转载,请与稿件来源方联系,如产生任何问题与本网无关;本网所发布的歌曲、电影片段,版权归原作者所有,仅供学习与研究,如果侵权,请提供版权证明,以便尽快删除。