Pick them apart? 拆分
中国日报网 2022-03-22 13:43
分享到微信 Reader question:
Please explain this sentence, particularly "pick them apart": With both United and Everton struggling, Liverpool can easily pick them apart.

My comments:
Man United, that is, one of the two Premier League teams in Manchester, England, the other being Manchester City.
Everton, on the other hand, is the other Premier League side in the city of Liverpool.
Both rivals are traditional powerhouses, but lately, they haven't been doing well.
Both teams are struggling.
Hence the notion that Liverpool, currently two points adrift of Manchester City on top of the points table, can pick them apart easily.
Pick them apart?
Well, like a trained biology student picking part a frog.
Yeah, to observe how an expert dissects a frog will give you an idea of how something is literally picked apart.
Literally, to pick something apart is to pull different parts of it off one another. To use the frog as example, if it's well dissected, we'll be able to see its organs clearly spread out on the dissecting table and will be able to identify them easily.
In our example, for Liverpool to be able to pick apart both Manchester United and Everton is for Liverpool to systematically dissect and destroy the latter with ease and precision.
You know, for Liverpool to identify weak links in their defensive setup and attack those weak spots and further go from there.
I won't say the actual work will be easy. Indeed, there's no guarantee that Liverpool will actually win those two games, which are scheduled for late April, but you get the idea.
You get the idea, that is, of what it means to pick something apart, i.e. to analyze, dissect, criticize, kill, defeat:
And here are recent media examples:

1. A couple of years ago, five faculty members at Harvard University published an intriguing study. They had run an experiment in an introductory undergraduate physics course to figure out why active learning, a form of teaching that has had measurable success, often dies a slow death in the classroom.
The authors compared the effects of a traditional lecture with the effects of active learning, in which students solve problems in small groups. They found – to little surprise – that when students were taught in an active format they performed better on tests. Then they made another, more striking, discovery: Students felt like they were learning more when they sat through a lecture. In other words, though they were very engaged by the talk, it didn't actually help them understand physics better.
Academic Twitter praised the study for its clever design and for the way it resonated with professors who had struggled with active learning. But even as it was lauded in some quarters, the study was picked apart in others. It measured the effects of single lessons, some complained. Could you really conclude, others asked, that one test was a true measure of learning? The experiment said nothing about long-term retention, still other critics pointed out. Would those differences in scores still be apparent months later?
That mixed reaction illuminates a central paradox in higher education. Scholarship on teaching and learning has grown exponentially over the decades, encompassing thousands of experiments, stacks of books and journal articles, and major initiatives to bring the science of learning into the classroom. Yet many faculty members are untouched by this work, unsure how to apply it to their teaching, or skeptical of its value.
To be sure, many instructors have participated in workshops run by their campus teaching centers. And the use of some evidence-based teaching practices, such as peer learning or the use of clickers to keep students engaged in the classroom, are far more prevalent than they were a generation ago. But faculty developers, education researchers, and learning scientists say they often feel like they are speaking to a select audience: namely, each other, or the same subset of professors eager to try new practices. And what does get through to many faculty members and students is often garbled, or just one piece of the puzzle.
So what's going on? Some of the bottlenecks are a product of the structures and systems of higher education, in which faculty members are given few incentives for, if not actively discouraged from, improving their teaching. They care about their students, but they don't have the time, understanding, or motivation to make their courses better. And if habits and preconceived notions about teaching remain unchallenged, say teaching experts, there's little reason to change.
- Why the Science of Teaching Is Often Ignored, Chronicle.com, January 2, 2022.

2. The starting point for any discussion of HBO's new series The Gilded Age, from Downton Abbey creator Julian Fellowes, is whether the show is Downton Abbey: Only Now It's On HBO.
After all, this is another period piece, this time set in 1882, in a New York City awash in money. It is still fixated on the etiquette and conventions of the very rich, it still relies heavily on the swoosh of a dress and the reveal of a grand home or a grand room, and the style – we follow from behind, looking over her shoulder, as the woman enters her massive foyer to the sound of swelling music – will be familiar to Downton viewers.
On money, new and old
But where Downton Abbey turned largely on the dynamic between the rich Crawleys and their staff, The Gilded Age is about the dynamic between old money and new. Here, old money is represented by sisters Agnes van Rhijn (Christine Baranski) and Ada Brook (Cynthia Nixon). Agnes is a widow, and Ada never married, so the two are living together when they're joined by their young niece Marian (Louisa Jacobson), who moves to New York from Pennsylvania after the death of her father, who was estranged from her aunts.
...
The continuing adventures of messed-up rich white people
We come inevitably to one final question that has, really, nothing to do with how enjoyable and entertaining, how brilliantly cast and beautifully shot, how addicting and juicy this show is. The question is this: How many shows about messed-up rich white people does television, and specifically HBO, need?
As Peggy's story unfolds, it shows off fine work from fine actors, and Black women contribute to both the writing (where Sonja Warfield works with Fellowes) and the directing (where Salli Richardson-Whitfield shares the directing with Downton vet Michael Engler). It's a solid story that eventually does find time for both plots that specifically address race (whether Marian and Peggy can really be friends, how it's different to be a rich white person and a rich Black person in this version of New York) and stories that don't (Peggy's career, her strained relationship with her family, her potential love life). But it's also a reminder that the series could have just been a show about Peggy's family. If HBO is committed to period pieces, swirly dresses, family sagas, soapy love stories, changing times, and so forth, none of that required another show about messed-up rich white people.
It's not a knock on the quality of this show, which is really good, to point out that it's a choice to keep doing this — Big Little Lies, Succession, The White Lotus, The Undoing — rather than other things. Even though all of these shows critique or undercut white wealth in some way, and even if you believe they're all good, the sheer volume of stories that pick up these little clumps of people and turn them over and pick them apart to see how they work communicates a centrality to them and a disproportionate interest in their humanity (or lack thereof).
- 'The Gilded Age' gives old New York money the HBO treatment, NPR.org, January 20, 2022.
3. When do we start throwing Luka Doncic into the MVP consideration?
There's Joel Embiid and his dominance, Nikola Jokic playing like he's wanting a repeat, and even DeMar DeRozan leading the Bulls to greatness. I also get Devin Booker and Chris Paul.
But in the last few weeks, Doncic has steamrolled into that conversation after leading the Dallas Mavericks to a run where they're fifth in the Western Conference with plenty of room to move into home-court status. Not to mention a lot of this play has come with Kristaps Porzingis sidelined due to a knee injury.
And if there's anything Doncic loves more than embarrassing folks, he has more fun tormenting the Los Angeles Clippers more. Even though the latter has gotten the last laugh the past two years, it feels like this is Doncic's time with Paul George and Kawhi Leonard on the shelf due to injury.
I like the Mavericks to steamroll through the shorthanded Clippers and use their suffocating defense to good use in the matchup Thursday at American Airlines Center. The Mavs are looking for their fourth consecutive win which would give them 11 in the last 15.
In the last 14 games, Doncic has been unreal in averaging almost a triple-double at 29 points, 9.9 rebounds and 9.8 assists during an 11-3 run. Doncic has recorded seven straight games of double-digit assists and has a triple-double in three of the last five.
"We're trying to move him around a little bit on the court, put him in some different spots and see how the defense is going to react," Mavericks coach Jason Kidd said after Dallas' 116-86 win over the Detroit Pistons . "I thought he took what they gave him."
"Dallas is a very good team," Pistons coach Dwane Casey said. "They have an MVP candidate that affects everything. Passing, he picked us apart when we tried to blitz him. ... We just couldn't stay on him, no matter who we put on him."
The arc of the Mavericks in this first year under Kidd is the most intriguing storyline in my eyes. The key is to actually get out of the first round this year, and if Doncic is playing like this, the Mavericks are going to do that. The Clippers are going to play their first game since acquiring Norman Powell and Robert Covington from Portland, and their defense will give Dallas fits, but the Mavs tend to find a way. I trust Doncic here.
- Los Angeles Clippers vs. Dallas Mavericks Prediction, by Chuck Sommers, BigAl.com, February 10, 2022.
本文仅代表作者本人观点,与本网立场无关。欢迎大家讨论学术问题,尊重他人,禁止人身攻击和发布一切违反国家现行法律法规的内容。
About the author: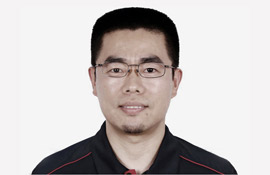 Zhang Xin is Trainer at chinadaily.com.cn. He has been with China Daily since 1988, when he graduated from Beijing Foreign Studies University. Write him at: zhangxin@chinadaily.com.cn, or raise a question for potential use in a future column.
(作者:张欣 编辑:丹妮)
中国日报网英语点津版权说明:凡注明来源为"中国日报网英语点津:XXX(署名)"的原创作品,除与中国日报网签署英语点津内容授权协议的网站外,其他任何网站或单位未经允许不得非法盗链、转载和使用,违者必究。如需使用,请与010-84883561联系;凡本网注明"来源:XXX(非英语点津)"的作品,均转载自其它媒体,目的在于传播更多信息,其他媒体如需转载,请与稿件来源方联系,如产生任何问题与本网无关;本网所发布的歌曲、电影片段,版权归原作者所有,仅供学习与研究,如果侵权,请提供版权证明,以便尽快删除。