Scratching their heads? 迷惑不解
中国日报网 2023-11-03 11:46
分享到微信 Reader question:
Please explain "scratching their heads" in this sentence: That left everyone scratching their heads.

My comments:
Without context, we cannot be sure exactly what "that" is. But we can safely assume it's something said or done that has everybody perplexed, wondering how to respond.
Physically, scratching our head is what we do when our head itches. We put our hand up and scratch it with our fingers, till the itch goes away.
When we're puzzled or perplexed, we sometimes scratch our head also. You know, we put our hand up involuntarily when we think hard. And the figurative meaning of scratching one's head derives from this latter behavior.
We call a tricky problem a head scratcher for this very reason.
Not everyone do this, of course. Some people chew their nails when they're puzzled, for example. But apparently, enough people scratch their head when they're perplexed for someone to eventually coin this figurative expression. Again, we don't know – I mean I have no idea – who put its figurative use in writing first but, according to at least one dictionary, namely American Heritage Dictionary of Idioms by Christine Ammer, this figurative use dates from the first half of the 1900s.
In other words, this is a relatively new expression. Think about it. People must have been scratching their heads in this manner since time immemorial, like, for always. Why didn't people use this expression before the 20th Century?
I have tried to find an answer to this for some time, looking up dictionaries and searching online, but, frankly, I'm still scratching my head.
Oh, well, anyways, I think we've all got the point by now, more or less.
All right, no more ado. Just read a few media examples to bring the point firmly home:

1. We've got just one word for this: AWKWARD!
A TikTok user has gone viral after telling the story of an Uber ride that was memorable for all the wrong reasons.
Jen was left scratching her head when a man she'd just started dating hopped into the Uber she was driving – with another woman.
She first took to TikTok with a single image of her pulling a distraught face and the caption: "When you decide to stay in on a Friday, drive for Uber, and your man gets in the back seat with another girl."
Her followers wanted to know more, so Jen posted a series of follow-up videos detailing how it all went down.
"This guy and I met on Hinge, and things were going well with us, but things were relatively new," she explains.
Her new beau had previously invited her to a party where she met some of his friends, both male and female.
One day, she asked him what he was doing on the weekend, and if he'd like to catch up.
"He said he was going to a sports game on Friday, but we could hang out on Saturday," she says.
So Jen decided she'd pick up some extra cash with an Uber driving shift on Friday night – and that's when things went a little haywire.
"So I'm driving around on Friday and I get a request from a girl and I go and pick her up and she gets in the back seat on the passenger side," Jen says.
Then a guy gets in next to the woman and they start talking about people they know – and Jen realizes the people they are talking about are the people she met at the party.
At first, she explains, she didn't immediately recognize the guy because everyone was wearing face masks.
But then they make eye contact – and both instantly realize they're in the middle of a very embarrassing moment.
- Uber driver takes to TikTok to share awkward moment she picked up man she was dating and another woman got in too, 7news.com.au, March 2, 2022.

2. Rupert Murdoch wants to combine News Corp. and Fox Corp., recreating the conservative-leaning media goliath that he split apart nine years ago. The move would likely consolidate power in the hands of his son Lachlan, currently the chief executive officer of Fox.
So far none of the Murdoch clan, which includes Rupert's six children, have spoken publicly about the deal, which the companies acknowledged was in the works on Friday. Rupert's son James Murdoch, a former executive at the family media empire, resigned from the News Corp. board in 2020, citing disagreements over news judgment and strategy.
The proposed recombination would reunite the parent of Fox News with that of the Wall Street Journal and the New York Post, saving the Murdochs money by not having to run two separate companies. It also would allow the bigger entity to more easily promote new businesses, such as sports betting, across multiple media outlets, according to people familiar with Rupert and Lachlan's thinking.
Rupert Murdoch and his family trust, which controls about 40% of the voting stock at both companies, proposed the combination to their respective boards. A majority of the non-family shareholders would have to approve, and that could give an opportunity for anyone opposed to the deal to speak out.
Lachlan is the favorite to eventually control the entire Murdoch empire. James, whatever misgivings he may have about the organization's politics, wouldn't be able to do much to stop the consolidation if he wanted to. But as a prominent family member, his opinion could carry weight with shareholders. James Murdoch declined to comment.
Not everyone thinks reuniting the companies is a great idea. Kannan Venkateshwar, an analyst with Barclays Plc., said in a research note Sunday that he found the proposal a "head-scratcher." Neither company has businesses that are all that complementary to each other, he wrote.
…
At MoffettNathanson, analysts Robert Fishman and Michael Nathanson said they too were left "scratching our head" by the plan. "We do not believe in sum-of-the-parts stories and combining Fox with News Corp.'s assortment of assets likely won't lead to any reset valuation and will even more likely complicate the narrative for investors," they wrote Sunday.
- Murdoch plan that would rejoin News Corp and Fox 9 years after split leaves investors 'scratching their head', Fortune.com, October 17, 2022.

3. Fox Business host Larry Kudlow said Friday that Republican Gov. Ron DeSantis of Florida's presidential campaign is hurt because he has no economic agenda and "is too much woke."
"You saw last night on the Hannity show President Trump walking through his achievements on energy, on lower taxes, on deregulation and the promise of more. Mr. DeSantis, I will say this, Mr. DeSantis, who is a smart guy, was a good Governor of Florida, does not have an economic agenda," Kudlow, a former economic adviser to former President Donald Trump, told "America's Newsroom" co-hosts Bill Hemmer and Dana Perino.
"I think his problem is he does not have an economic agenda, a future economic agenda," Kudlow added. "I think Donald Trump does. And I think that's one of the biggest reasons for Trump's lead."
Kudlow also criticized DeSantis for being critical of the debt ceiling deal Republican House Speaker Kevin McCarthy reached with President Joe Biden.
"It was a huge victory for Kevin McCarthy. It wasn't a victory for Joe Biden. It was a gigantic victory for Kevin McCarthy," Kudlow said. "It was a huge step, a huge first step, back towards conservative governance and conservative economic principles. That's what I'll say on that."
"I think Mr. DeSantis, who if he won is going to have to work with McCarthy, made a huge mistake attacking it repeatedly over Memorial Day weekend," Kudlow continued. "Ron DeSantis is too much woke."
Kudlow hit DeSantis over the Florida governor's feud with Disney, which stemmed from his signing of parental rights legislation in March 2022 that the company opposed. Trump, businessman Vivek Ramaswamy and former Republican Gov. Chris Christie of New Jersey criticized DeSantis over the Disney feud.
DeSantis approved legislation that ended Disney's self-governance and special provisions provided through the Reedy Creek Improvement District, which Disney reportedly attempted to undermine with last-second agreements. Disney filed suit against DeSantis over the legislation on April 26.
"I think people are looking at that and scratching their head and saying, 'Why are you going after a business? Why can't you sit down with Bob Iger, the CEO, and make a deal?'" Kudlow said. "Too much woke, not enough economic agenda."
- 'A Huge Mistake': Former Trump Official Says 'Too Much Woke,' Lack Of 'Economic Agenda' Hurting DeSantis, DailyCaller.com, June 2, 2023.
本文仅代表作者本人观点,与本网立场无关。欢迎大家讨论学术问题,尊重他人,禁止人身攻击和发布一切违反国家现行法律法规的内容。
About the author: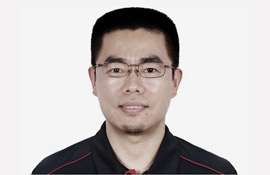 Zhang Xin is Trainer at chinadaily.com.cn. He has been with China Daily since 1988, when he graduated from Beijing Foreign Studies University. Write him at: zhangxin@chinadaily.com.cn, or raise a question for potential use in a future column.
(作者:张欣 编辑:丹妮)
中国日报网英语点津版权说明:凡注明来源为"中国日报网英语点津:XXX(署名)"的原创作品,除与中国日报网签署英语点津内容授权协议的网站外,其他任何网站或单位未经允许不得非法盗链、转载和使用,违者必究。如需使用,请与010-84883561联系;凡本网注明"来源:XXX(非英语点津)"的作品,均转载自其它媒体,目的在于传播更多信息,其他媒体如需转载,请与稿件来源方联系,如产生任何问题与本网无关;本网所发布的歌曲、电影片段,版权归原作者所有,仅供学习与研究,如果侵权,请提供版权证明,以便尽快删除。