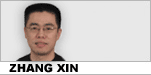 Reader question:
Please explain this sentence: His slash and burn approach to management resulted in few friends.
My comments:
Put another way, his management style is such that he often treats people harshly and unsympathetically and that made him few friends. In other words, he's ruthless and they don't like him very much.
At any rate, that's what we may infer from the phrase "slash and burn".
Originally, "slash and burn" is descriptive of the situation where people clear the woods for farming. Slash refers to the act of cutting down trees and tall bushes. Burn? Yeah, light a fire and burn everything on the land down to ash.
This primitive method of farming, though still in use today, is drastic and sometimes destructive. When your mind is made to burn everything down, you see, you're not particularly attentive to detail. When people burn an area of tropical forests for growing corn for oil used as fuel, for example, they might not mind that there are endangered species left in there.
No, the "slash and burn" approach to things doesn't pay attention to that kind of detail and hence as a result, this approach is sometimes criticized as being raw, rough and rude. In our example, when a person's style of managing people is described as "slash and burn", you bet that when he makes a decision to downsize and lay off people to cut costs, he doesn't care about how those people feel. He may, for example, decide all people over the age of 55 should be let go, he doesn't mind that some of those people have worked their whole career in this one company. No, the "slash and burn" executive doesn't pay attention to tender details like that. Or someone pay point that fact out to him, but he cannot be bothered. When he fixes his eyes on the bottom line, he sees little else, throwing loyalty and ethics straight out the window.
In other words, the slash and burn manager is unscrupulous.
Alright, let's read a few media examples to examine "slash and burn" further in context:
1. Cream linen jackets were embroidered with rows of cedar-wood beads. Half-kilts dangled under lopsided vests. Silver coins and golden bells tinkled on the hems of bloomers.
Black dresses, deliberately unfinished, trailed red threads and multi-coloured ribbons. Black coats were made up of hundreds of one-inch square, patchwork pieces, stitched by hand.
Rock'n'roll-style, skinny-leg jeans, originally sewn in conventional fashion, had been painstakingly ripped to shreds, leaving the raw, torn edges to create striped, frayed mayhem.
As a finale, Takahashi's models appeared as Bedouin tribeswomen in jewel-coloured, hand-painted burqas trimmed with coins and bells and featuring gilt, latticed eye-masks.
Takahashi is a cult figure in Japan, where acolytes often queue for hours at his boutique in the fashionable Shibuya-ku district, to buy limited edition pieces.
His Paris debut is being championed by the influential Japanese designer, Rei Kawakubu, of Comme des Garcons.
Previously, Kawakubu helped to launch the Paris career of another young Japanese, Junya Watanabe, who presents his spring-summer collection here today.
A small figure in tattered jeans and an old T-shirt printed with the word "wretched", Takahashi embodies his "slash and burn style".
"I want to shock the Establishment, to break the rules," he said backstage.
- Slash and burn style of Tokyo punk steals show, Telegraph.co.uk, October 3, 2002.
2. As per Webster's Dictionary, a fold is an enclosure for sheep, or the sheep contained in it. Fold also refers to the members of a Church. To fold sheep means to contain them. To enfold means to wrap up or envelope.
As the word suggests, leaving any fold is a difficult undertaking and it is the subject of Eric Scott's riveting documentary, Leaving the Fold, which premiered at the 2008 Montreal International World Film Festival.
The docu follows the lives of five Hasidic Jews in three different cities (Montreal, New York and Jerusalem), who no longer subscribe to the core values of Hasidic culture.
From the opening moments of the film, director Eric Scott goes to great pains to show that his film is not about his personal take on Hasidism, but rather the characters who have decided to leave the fold and pursue the secular option, which they believe is more compatible with their longings and ambitions.
As they turn their backs to the certainties of the past and endeavor to embrace the new that is fraught with all sorts of hazards, they rudely discover there is a price to pay, that on the other side of the fence the grass is only 'somewhat' greener, but green enough. The dissenters are both surprised and discomfited by the anger and ostracism from both family and community because they have not fully grasped the implications of their leaving, which is nothing less than a slash and burn criticism of the culture they have rejected.
- Leaving the fold, ArtsAndOpinion.com, September 25, 2008.
3. The Lakers are 6-7, lingering in the bottom half of the Western Conference and running on a treadmill the size of a franchise while awaiting the return of Kobe Bryant.
But how will Bryant look? ... What do the Lakers expect Kobe Bryant to be able to do when he returns?
Here's the scary part: No one in the organization really knows. There's some optimism but also plenty of shrugging. He recently practiced hard for two consecutive days and then stopped after feeling "general soreness" in his left foot, the same one that housed his torn Achilles' tendon.
There appears to be only one consensus. Bryant adjusted his slash-and-burn game a few years ago to become one of the NBA's top perimeter players, and now he'd have to retool again by doing more damage from the post than outside.
It's a potential problem because Coach Mike D'Antoni's offense relies heavily on high screen-and-roll sets that players are enjoying.
Irresistible offense meets immovable Bryant? Add it to the many story lines when Bryant returns.
- Lakers have more issues than just Kobe Bryant's health, LATimes.com, November 23, 2013.
本文仅代表作者本人观点,与本网立场无关。欢迎大家讨论学术问题,尊重他人,禁止人身攻击和发布一切违反国家现行法律法规的内容。
About the author:
Zhang Xin is Trainer at chinadaily.com.cn. He has been with China Daily since 1988, when he graduated from Beijing Foreign Studies University. Write him at: zhangxin@chinadaily.com.cn, or raise a question for potential use in a future column.
相关阅读:
(作者张欣 中国日报网英语点津 编辑:陈丹妮)