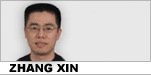 Reader question:
"Second marriage, no stage fright at the wedding..." What does this mean?
My comments:
This sounds like someone talking about their getting married for a second time. And because it's the second time, they don't have the first-time jitters people have getting married for the first time.
You know, all the excitement, nervousness and anxiety over the wedding ceremony and everything else therein. You want everything to go well and smoothly, so much so that you are not quite your normal self. You're nervous and not at all at ease.
Hence, "second marriage, no stage fright." Here, the person likens the nervousness before marriage to stage fright, i.e. fright before a theatre stage, the sudden fear and anxiety actors and actress have before performing onstage before an audience.
This is a theater term associated with public performers. Or so I thought. Obviously, people facing a wedding ceremony can have similar fears and nervousness. For one thing, there are speeches to be made, the vows of lifelong togetherness, that sort of thing, in sickness and health, through thick and thin, etc. And when they are made in front of a lot of people (who attend the ceremony), it's not much different from actors and actresses reading their scripted words out loud before an audience.
Especially for first-time performers, stage fright is said to be a common experience. Later on, as they give the same performance again and again, as they regain confidence and control over it all, their fright for the stage gradually goes away.
I don't know about getting married for the second time, though. I think second-timers will still be having jitters that first timers have, marriage being marriage – it's still a big commitment to make, isn't it?
Or are we talking about a couple who are marrying each other for a second time? They're, like, married, divorced each other and now tying the knot round each other's neck once again?
But even then, I can't imagine either party be free of stage fright at the wedding.
Ah, well, to each their own. Personal relationships being just that, that is, personal, we'll let the interested parties figure it out for themselves. Here, let's be satisfied with getting another useful phrase, stage fright, under our belt.
Alright, here are recent media examples:
1. AT the end of the 1980s, a sweet-faced teenage performer from Manila began a dream run on the West End and on Broadway.
At 17, Lea Salonga won the coveted lead in the new Cameron Mackintosh musical Miss Saigon after the producer had searched long and hard across the US and Asia for his new star. Mackintosh had made the 80s the decade of the mega-musical, bringing Cats, Les Miserables and The Phantom of the Opera to the world, and Miss Saigon also had the golden touch.
Salonga - and the show - became an overnight sensation. She captivated audiences with her moving performance as Kim, the innocent Vietnamese bar girl left behind by her American marine lover at the fall of Saigon. Acclaimed first in the West End, and then on Broadway, Salonga soon had an Olivier, a Tony Award and a whole lot of other gongs tucked away in her suitcase.
The singer with the crystalline mezzosoprano seemed like a natural - and looked like a child - but at 17 she was already an established star in The Philippines, where she hosted her own television show alongside her equally musical brother. She first went onstage in Manila at seven, in The King and I, at 10 she played the lead in Annie.
"I was in a really great environment because I wasn't the first artist in the family," says Salonga, who this month will appear in concert at the Adelaide Cabaret Festival. "There were other singers, a prima ballerina, a painter and sculptor, and everyone had achieved quite a measure of success. I had a pretty normal childhood, went to regular school and did all the things six and seven-year-olds do."
She also would sing along at family parties, where a cousin who was in Repertory Philippines took notice. "He told my mother to bring me to an audition because they were looking for children, and that was it, really, that was the start of everything."
She loved performing and had chutzpah to spare: at her 1988 Miss Saigon audition call-back in Manila, unintimidated by singing for the world-famous Mackintosh, Les Miserables creators Claude-Michel Schonberg and Alain Boublil and director Nicholas Hytner, she fronted up with a program. "I thought, you know what, I may never see these people again, I'm going to get their autographs. Everyone laughs at it now," she says.
"I felt no stage fright or anxiety, had no fear, I never felt intimidated by lights hitting me or a multitude of people sitting in the audience.
"It all felt natural and easy. I was never forced into doing anything, and I never felt that my mother or dad ever pushed me to go on stage because it was the most natural thing."
- Performing comes naturally, The Australian, June 01, 2012.
2. Stephen Fry could be forgiven a few nerves on Saturday night, as he waits in the wings at Shakespeare's Globe. Not only is he playing one of Shakespeare's trickiest roles, Twelfth Night's Malvolio, opposite the mighty Mark Rylance, Fry also hasn't acted onstage for 17 years. And the last time he did so, he fled not only the show but the country. No pressure, then.
In February 1995, three performances into the West End run of Cell Mates, Simon Gray's latest play, Fry disappeared. His home-phone's message said only: "I'm sorry. I'm so very sorry." In letters to Gray and his co-star Rik Mayall, Fry announced he would not be returning to the production or, indeed, to acting. He turned up days later, after an aborted suicide attempt, in Bruges. Though later diagnosed as bipolar, Fry had succumbed to what Laurence Olivier dubbed "the actor's nightmare": stage fright.
Gray later published an account of the events, revealing that Fry's letter took responsibility for "any disappointments and inadequacies in the evening" and apologised for "the lumpen, superior 'act' which I inflict on a bored audience every time I open my mouth" – a phrase lifted directly from a review in the Financial Times. A decade later, Fry said he had experienced a "sort of clammy horror" at the time. "It's inexplicable. I'd never had stage fright and I'd done things like appear in front of close to 80,000 people at Wembley for Nelson Mandela's birthday."
- Stephen Fry, stage fright and how to avoid it, Guardian.co.uk, September 21, 2012.
3. Marcus Byrne, a zoologist at University of Witwatersrand, and another co-author on the paper, said: "The Milky Way is a great big signal of light across the middle of the sky." Byrne was speaking from the group's field site on the edge of the Kalahari, some three hundred miles from Johannesburg; he and Dacke are there for two weeks, studying dung beetles around the clock. ("It's one of those crazy pack-it-all-in-and-fall-over-at-the-end-of it situations," he said.) In the evenings, after long days of watching beetles orient to the sun and moon, the researchers would eat and drink and watch the Milky Way emerge. "We'd look up and say, 'How beautiful!'" Byrne said. "It's corny, but it's a highway in the sky, a great big pathway: the Milky Way. We figured, if we can see it, they can see it."
To test they idea, they built a circular, wooden table several feet in diameter, with a moat around the edge to catch beetles when they fell off. A high wall around the perimeter, lined with black cloth, blocked the view of trees and other potential landmarks. One by one, a beetle and his dung ball would be placed in the middle of the arena and timed to see how long it took him to reach the edge. This was all done in the dark. "They were completely unobserved," Byrne said. "It was pretty weird. We'd release them, then you'd hear their footsteps pattering across the woodwork, then they'd fall into the trough with a thump."
The trip could take as little as twenty seconds, if a beetle went straight, or as long as several minutes, if it went in torturous circles. The beetles were quickest when they had an open view of the starry sky. When the scientists put tiny black, cardboard hats on the beetles, to block their overhead view, the insects meandered hopelessly. "It took them a long, long time," Warrant said. (When the beetles wore clear plastic hats, they rolled straight.) Then the researchers moved the arena to a planetarium, where they could control the contents of the sky. Sure enough, when only the eighteen brightest stars were turned on, the beetles couldn't navigate in a straight line. But when all the stars were turned off, and only the fuzzy stripe of the Milky Way remained, the beetles were quick and direct.
Dung beetles are ideal experimental subjects, Byrne said: "They are so tenacious in what they are trying to do. They cannot be distracted, they don't get frightened, they don't change their minds, they don't get stage fright. They are so, so, so determined. If you set up your experiment correctly to get a yes or no answer, you will get an answer." There are plenty more mysteries to explore, like how exactly the orienteering dance works, and which part of the brain does the computing. "You pick away at a question," Byrne said. "It's like unraveling a tapestry. You take it thread by thread, to try to understand the whole system."
The cosmos is nothing if not egalitarian; we are all equally small. It seems fair that Earth's sanitation workers should benefit from the Milky Way, as the rest of us do. And dung beetles likely aren't alone; crickets, moths, nocturnal bees, and other insects probably share their ability to navigate by the Milky Way and by polarized moonlight. "I'd be surprised if they were the only insect," Warrant said.
One wonders, then, what will happen as the night sky disappears. Thanks to sky glow, ten per cent of the world, and forty per cent of Americans, no longer view a night sky that is fully dark. This troubles ecologists as well as astronomers. A paper published in 2011 by Christpher Kyba, a physicist at Free University, in Berlin, found that light pollution washes out the polarization of moonlight, which could have a detrimental effect on dung beetles and other insects, at least around urban areas.
"Dung beetles play an incredibly important role in revitalizing our soil," Warrant said. "It's a gardener's dream, to have all this manure pushed into the dirt." He couldn't predict what the long-term biological consequences of sky glow might be, "apart from the fact that it probably will have some impact." But he noted that in Australia, in the first half of the century, millions of hectares of land were ruined by the dung of imported cows. (Native dung beetles prefer the dry fare dropped by marsupials and wouldn't touch the sloppy, foreign stuff.) Soil quality improved only after the country imported dung beetles en masse from South Africa. "You could see what kind of impact they must have in South Africa," Warrant said, "and what it would be like if they weren't there."
We suppose that we are superior to dung beetles, but are we really? At least dung beetles recycle. We scavenge, hoard, consume…what? Crap, mostly. It piles up around us; increasingly we live on a ball of it. Even light we waste; designed to illuminate, it now obscures. As our celestial guides recede, we risk losing our bearings and will have ever less to consider but ourselves.
- Dung Beetles, Dancing to the Milky Way, NewYorker.com, January 27, 2013.
本文仅代表作者本人观点,与本网立场无关。欢迎大家讨论学术问题,尊重他人,禁止人身攻击和发布一切违反国家现行法律法规的内容。
About the author:
Zhang Xin is Trainer at chinadaily.com.cn. He has been with China Daily since 1988, when he graduated from Beijing Foreign Studies University. Write him at: zhangxin@chinadaily.com.cn, or raise a question for potential use in a future column.
相关阅读:
Eat the cake and still have it?
(作者张欣 中国日报网英语点津 编辑:陈丹妮)