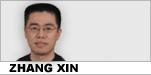 Reader question:
Please explain "game face" in the following:
Dwight Howard will have a big impact if he and Kobe Bryant co-exist in Los Angeles... He needs to have his game face on every night.
My comments:
So the question is two-fold – whether Dwight and Kobe can co-exist and whether or not Dwight takes the game itself seriously.
Second part of the question first. What does it mean when they say that Dwight needs to have his game face on every night?
First of all, night rather than day because most NBA games are played during the evening rather than during the day. Now then, what does it mean to put one's game face on?
That means for a player to bring intensity, focus and determination to the game. In other words, they are criticizing Dwight, one of the two superstar centers (the other being Pau Gasol) on the Los Angeles Lakers team, for the casual, fun-loving look on his face, saying he does not look solemn and serious enough.
In other words, they're implying for instance that he does not always care to play hard.
Game face, you see, is the facial expression of a player when they compete. You know, when they play, players look tense, grave and serious because they're focused. Ideally, you'll see a lot of determination on their face because it takes that to win a competition, especially when the going gets tough, when, say, they fall behind or experience a minor injury. In order to win, they've got to be careful, not to make careless mistakes, for example, such as turning the ball over without being put under pressure.
That type of careless mistake is professionally called an unforced error and it's a no-no.
To be fair, Dwight turns the ball over a lot (3.2 turnovers per game), but not as often as does Kobe, the superstar of all superstars on the current Laker team, who gives the ball away to the opposition at an even more atrocious clip (at 3.4 times on average per game).
However, to a lot of fans, the problem with Dwight is that laughs a lot during, before and after games. He says that's just who he is, fun-loving – he smiles because he's having a good time.
Now that's the problem. The Lakers, as we speak, have a lousy 17-23 win-loss record and are almost certain to miss the playoffs, even though there's still half a season to play. So what's there to smile about, Dwight?
Just saying. I don't have a problem with Dwight, by the way. And sometimes I feel that he's not even smiling. It's not a happy smile but a kind of ironic smirk. He's unhappy, you see, with Kobe hogging the ball all the time and there's little he can do about it.
After all, as Kobe said from day one: "This is my team". And in Kobe's eyes Dwight, Superman (Howard's nickname) or mere mortal, is only the team's third option on offense.
Therefore, Kobe gets the ball and shoots it, often shooting the team out of games in the process. Kobe wants to lead the league in scoring at the age of 35 and in doing so, he appears not to care about how his teammates feel.
And in doing so, Kobe seriously risks putting his legacy and reputation, for what it's worth, into jeopardy. If anything, what Kobe's been doing this season only makes him look mortal.
At any rate, a team is as good as its best player, as they say. Conversely, it must also be true to say that a player is only as good as his team. After all, basketball is a team sport.
In that regard, the Los Angeles Lakers are 17-23. In other words, this season, the Kobester is not very good.
Don't get carried away, though, here I only want you to remember that to have your game face on is to start taking the job at hand seriously and give everything you've got to do it well.
"Game face" is American in origin and probably a product of live television. Unlike radio, now on TV, the audience gets to see in live a broadcast the actual facial expressions of players in the heat of battle. Merriam-Webster Online puts the first known use of "game face" at 1965, so there.
To have your game face on has other benefits. If you're able to appear solemn and focused, for example, your opponents won't see your trepidations – that you're almost shaking in the legs and that you fear you might be losing.
Alright, here are media examples of "game face":
1. Pvt. Johnnie Stevenson of Port Arthur, Texas, spent his final hours at Fort Drum alone, trying to put his game face on. He played some Ludacris on his iPod. He unpacked his 72-hour bag, then repacked it. Did he have enough toothpaste? Had he paid his bills? Was he ready for war? For a year?
Sgt. Tamara Sullivan pulled out her cellphone charger and braced for a night of tears. She called her children in North Carolina, ages 3 and 1, and told them she would soon be going to work in a place called Afghanistan. For a year. She reminded her husband to send her their artwork.
"I asked for him to mail me those pictures, those little sloppy ones," she said. "I want to see what my children's hands touched, because I won't be able to touch them."
These are the faces of the new American surge in Afghanistan. For the next year, the First Battalion, 87th Infantry of the 10th Mountain Division from Fort Drum, N.Y., will be living, working and fighting in the fertile northern plains of Afghanistan, part of the additional 30,000 troops who will make up the backbone of President Barack Obama's plan for ending the nine-year war.
In the increasingly restive provinces of Kunduz and Baghlan, the 1-87 will be opening a new front and waging a different kind of war. Its job will be to train the local police, secure a vital highway to Central Asia, and expand the shaky writ of President Hamid Karzai's government in the north.
The soldiers will be living with the police in mud-walled outposts and conducting daily foot patrols alongside them into contested areas. The goal is to build public support for the police - no simple task, given its reputation for corruption and ineffectiveness.
- Leaving loved ones and going off to fight for a year in Afghanistan is a tough assignment, The New York Times, June 27, 2010.
2. For voters looking for a comeback from a dismal performance from President Barack Obama in presidential debate number one, they got it. The president put on his game face in presidential debate round two, dug down deep into his competitive spirit and peppered Mitt Romney with a combination of jabs and haymakers. Many of them found their mark as the president made a strong case for his policies and his record. Romney gamely fought back with his well-honed retinue of shadow boxing, but he left open gaping holes on several key issues.
In short, after sleepwalking through the last disastrous debate in Denver, Obama switched from decaf to caffeinated this time around. Meanwhile, the Mitt Romney who turned up in presidential debate number two was the mean boss, the CEO the staff hates, the condescending rich guy who stalked the stage trying to bully his way to a win that he somehow managed to cover up in Denver.
- Presidential debate: I'm Barack Obama and have I got a surprise for you, Voxxi.com, October 17, 2012
3. It's always difficult to know with Serena Williams how serious her injuries are because she does like to pick and choose the tournaments that she competes in. But when it comes to the Grand Slam events, it's pretty obvious that she has her game face on.
Therefore, the American player is expected to shake off a foot injury to compete at the Brisbane International event at the end of December 2012. This year was very kind to Serena Williams as she announced her return to the very top of the women's game, the highlights of the year included Wimbledon, the U.S. Open and the gold medal at the London 2012 Olympics.
Therefore, she will look to build on that success at the start of the 2013 season, that process will, of course, start with the Australian Open that will begin in January. Events like the Brisbane International form a very important part of the preparation for prestigious season-opening Grand Slam event.
Serena will be keen to win the 2013 Australian Open and prove that she is still the best player in the women's game; if she manages it then it will be the sixth time that she has won the title. It should also be noted that Williams has a reasonable chance of becoming the best female player in the open era if she can overhaul Steffi Graf's total of 22 titles before the end of her career.
- Serena Williams Expected to Play at Brisbane International Despite Minor Foot Injury, Yahoo.com, December 23, 2012.
本文仅代表作者本人观点,与本网立场无关。欢迎大家讨论学术问题,尊重他人,禁止人身攻击和发布一切违反国家现行法律法规的内容。
About the author:
Zhang Xin is Trainer at chinadaily.com.cn. He has been with China Daily since 1988, when he graduated from Beijing Foreign Studies University. Write him at: zhangxin@chinadaily.com.cn, or raise a question for potential use in a future column.
相关阅读: