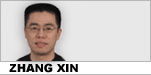 Reader question:
Please explain this sentence: This time they have no coat tails to ride on.
My comments:
It means that this time, they'll have to do all the work by themselves and, without help, it won't be as easy.
It won't be as easy as before, when he had someone's coat tails to ride on.
Coat tails?
Coat tails refer to the tails or flaps of a tailcoat or greatcoat. Babies are sometimes seen hanging on to parents' coat tails for a joyful ride. That's the origin of this phrase, which Dictionary.com says dates back to 1590–1600, i.e. a long time ago.
We infer that if you ride on someone's coat tails, or coattails, you're making life easy for yourself. You're relying on other people's help and support. And those who have big enough coattails for you to ride on must be someone bigger, stronger, more powerful or more famous.
It's like hitchhiking. You don't have a lot of money to spend but you want to travel the country. So you try to take a free ride whenever you can. And if all drivers are willing to give you a free ride whenever you ask for one, your life will be made easy as you tour the country. The free rides are kind of like coattails for you to ride on. Without them your travels will become travails, i.e. they'll be much more difficult.
Let me give you another example. If you follow American basketball, you'll understand that whenever Kobe Bryant and his fans brag about the five championship rings he won for the Los Angeles Lakers, others promptly point out that it was rather Shaquille O'Neal who won the first three rings for him in 2000-02. Shaq was the more dominant player of the league then and he was the primary reason that the Lakers won. If you care to check the facts further, you'll see, for example, Shaq was named Finals MVP (Most Valuable Player) all three times back then.
Shaq is big and his coattails are enormous. At least they once were in his heyday.
Problem is, Kobe is so consumed with his own greatness that he never wants to share the glory with teammates. Currently, as we speak, Kobe has three other future Hall of Famers as teammates, in Dwight Howard, Pau Gasol and Steve Nash. Those are great coattails to ride on, too. Yet, all you hear Kobe talking is how this is "my team".
That sort of stuff won't sit well with any teammates, be they Hall of Famer players or merely average. Sure enough, with that type of mentality, the team suffers in terms of chemistry (cohesion) – and productivity. Today, the Lakers have a win-loss record of 20-26, the worst in recent memory.
Anyways, you've learned the phrase riding on someone's coattails. That's something that makes your life easy. So, you'd better learn to appreciate it while it lasts.
Here are media examples:
1. Barack Obama was elected the nation's first black president on Tuesday, Nov. 4, a historic triumph that overcame racial barriers as old as America itself.
The son of a black father from Kenya and a white mother from Kansas, the Democratic senator from Illinois sealed his victory by defeating Republican Sen. John McCain in a string of wins in hard-fought battleground states – Ohio, Florida, Virginia and Iowa.
A huge crowd in Grant Park in Chicago erupted in jubilation at the news of Obama's victory. Some in the crowd wept, including Jesse Jackson, who could be seen with tears streaming down his face...
Obama and his running mate, Sen. Joseph Biden of Delaware, will take their oaths of office as president and vice president on Jan. 20, 2009.
As the 44th president, Obama will move into the Oval Office as leader of a country that is almost certainly in recession, and fighting two long wars, one in Iraq, the other in Afghanistan.
The popular vote was close, but not the count in the Electoral College, where it mattered most.
There, Obama's audacious decision to contest McCain in states that hadn't gone Democratic in years paid rich dividends.
Obama has said his first order of presidential business will be to tackle the economy. He has also pledged to withdraw most U.S. combat troops from Iraq within 16 months.
Fellow Democrats rode his coattails to larger majorities in both houses of Congress. They defeated incumbent Republicans and won open seats by turn.
- Obama triumphs, will be first black US president, Associated Press, November 5, 2008.
2. The last time this happened in this sector was 14 years ago, in 1997.
Back then, Warren Buffett had investments in this sector during the phenomenon (and made millions from it). Meanwhile, investors watched the prevailing prices in the sector soar from $4.25 an ounce to above $7.00.
That's not surprising. You see, when this phenomenon rears its head, it usually means one thing: demand is soaring. And we all know soaring demand means rising prices.
That's exactly what we're seeing in the silver market right now.
To be sure, demand for American Eagle silver bullion coins — perhaps the easiest way to buy the metal — has reached unprecedented levels. More than 6.4 million coins were sold in January. And there has been extremely unusual activity in the trading pits in recent weeks. Specifically, spot prices for immediate delivery have surpassed those for future delivery. Usually, futures prices are higher because of storage costs and other factors.
The rare flip-flop (known as backwardation) means traders are willing to pay a premium to get their hands on silver today rather than a few months from now. This highly unusual situation hints at physical supply shortage fears and could be a precursor of even bigger gains.
In 1997-98, silver rose more than 65% in a matter of eight months on the heels of backwardation. Back then, demand was spurred by a substantial investment from Warren Buffett.
He and Berkshire Hathaway acquired a huge position in silver of 130 million ounces. Millions of other investors rode his coattails into the silver market, creating even more demand for the metal.
- Warren Buffett Made Millions From This Phenomenon in 1997... And It's Happening Again, MarketDailyNews.com, March 8, 2011.
3. Bieber knocks off a Kardashian. Justin Bieber was the most-searched person on the Internet in 2011, according to the search engine Bing. Kim Kardashian held that title last year. Not even her made-for-Hollywood wedding over the summer, and the subsequent 72-day marriage, helped her hold onto that title.
Paternity suit apparently trumps celebrity divorce.
Justin, who ranked No. 6 last year, is the only guy in the Top 10, which includes: Kim Kardashian (No. 2), Jennifer Aniston, Lindsay Lohan, Jennifer Lopez, Britney Spears, Katy Perry, Megan Fox, Lady Gaga and Miley Cyrus.
Selena Gomez, Justin's girlfriend, rode his coattails up the list from No. 50 last year to No. 11 this year. Sandra Bullock, Jesse James, Michael Jackson, Tiger Woods, Barack Obama and Kate Gosselin all fell out of the Top 10.
- Justin Bieber Knocks Off Kim Kardashian on Internet in 2011, Hispania-News.com, December 2, 2011.
本文仅代表作者本人观点,与本网立场无关。欢迎大家讨论学术问题,尊重他人,禁止人身攻击和发布一切违反国家现行法律法规的内容。
About the author:
Zhang Xin is Trainer at chinadaily.com.cn. He has been with China Daily since 1988, when he graduated from Beijing Foreign Studies University. Write him at: zhangxin@chinadaily.com.cn, or raise a question for potential use in a future column.
相关阅读:
(作者张欣 中国日报网英语点津 编辑:陈丹妮)