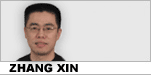 Reader question:
Please explain "came out swinging" in the following:
Coca-Cola Amatil boss Terry Davis came out swinging against claims from major supermarkets that suppliers such as Coke are ripping off consumers.
Coles boss Ian McLeod recently accused CCA of charging local consumers up to three times what Indonesians pay for equivalent products.
My comments:
Another boxing analogy and a very useful term it is too.
Upon checking the story, I understand that Coca-cola is accused of charging Australian consumers too much for its bubbly sugar water. The story used stronger words, of course, calling it a rip-off, as if the sugar water company is tearing (ripping) people's pockets open to steal their money.
Coca-Cola's boss, in response, came out swinging with an all-out attack, or rather a counter attack. Whatever it is, you may be sure that Terry Davis, the boss of the company, is angry. You may be sure that he took on the allegations directly and denied any wrong doing.
You can be sure of that because that's the impression that a boxer who comes out swinging is supposed to give.
In boxing, you see, two fighters are seated at the opposite side of a square ring. When the bell rings (signaling the match to begin), the two fighters stand up from their stool, advance to the middle of the ring and commence boxing, bobbing and weaving.
Usually, fighters are seen to dance around each other a bit, throwing tiny jabs (short thrusts from the forearm) only. When this happens, you know the two fighters are taking their time, sizing the opponent up, feeling each other out a bit before launching full frontal attacks such as what are known as a roundhouse punches.
Roundhouse punches?
Yeah, a punch in which the arm is brought straight out to the side of the body. And, particularly when it misses, you see the boxer's fist run a half circle of in an exaggerated swinging motion.
The roundhouse is the most devastating punch a fighter has. But it is slow (because it travels a longer distance than, say, the jab), energy consuming as well as risky – when you miss a roundhouse punch, you run the risk of leaving yourself wrong-footed, therefore putting yourself at the mercy of the opponent's counter punches. Therefore, the full-swing roundhouses are saved only for delivering knockdowns and the final knockout – if and when such opportunities arise.
If spectators see a boxer come out throwing roundhouse punches, they'll say he's come out swinging, meaning for example:
*that he wants to set an aggressive tone;
*that he is confident;
*that he wants to score a swift victory.
Or perhaps he simply doesn't have a better plan. Perhaps the other fighter said something pre-game to rile him up and he took the bait. He's full of fury and cannot wait for the game to begin so that he could take the opponent out in one fell swoop, so to speak.
Otherwise to come out swinging is risky in terms of boxing strategy. The opponent is put on instant alert and you lose any hopes of a surprise attack. Plus, once you've thrown a few, your punches tend to lose their power. That's when the opponent knows that he has taken, to use another boxing terminology, your best punch. After that, there's nothing else from you that he cannot endure.
Then, of course, you're in for a long fight, as they say.
Anyways, you get the picture.
Summing up, to come out swinging is to kick start a competition or any other endeavor in an all-out attacking mode, to give your all and leave no energy spared. Usually, people who come out swinging are fiery. They're emotionally charged. They're not holding back.
Here are a few more media examples of situations where people come out swinging:
1. Prime Minister Julia Gillard endured a fiery morning on talkback radio today as she came out swinging in the political war over her plans to put a price on Australia's carbon emissions.
Yesterday Ms Gillard announced the scheme would start from July 2012 but did not say how much carbon would cost and gave no firm date for it to become a fully fledged emissions trading scheme.
The news prompted a fierce response from the Opposition, with Opposition Leader Tony Abbott branding the carbon price "a historic betrayal" which looks like a "conspiracy of the Parliament against the people".
Hitting the airwaves this morning, Ms Gillard was grilled over her comments on the eve of the last election that her government would not implement a carbon tax.
But she told 2GB's Alan Jones she was clear throughout the campaign there was a need for a carbon price.
"Get all of the statements out Alan, and you will see during the election campaign I said climate change is real, I said we needed to address it, and that pricing carbon was the most efficient way to do that," she said.
"That is what happened during the election campaign."
Ms Gillard said she had not tried to deny that the initial fixed-price phase of the scheme would function like a tax, but said the Australian people wanted the Government to address climate change.
"[People] voted for Labor members committed to pricing carbon, they voted for some independents and a Green member, many of whom are committing to pricing carbon," she said.
"I believe in pricing carbon; it's the right thing to do for this country's future.
"I am not going to risk Australian jobs in the future. And I will work with people of goodwill, voted for by the Australian people, to get it done."
- Gillard comes out swinging in carbon war, ABC.net.au, February 25, 2011.
2. Republican presidential hopefuls Mitt Romney and Newt Gingrich came out swinging Thursday night over their views on exploring space and dealing with Cuba, managing their personal finances and running their political campaigns in a debate five days before a pivotal Florida primary that may sort out their tumultuous competition.
Staying on the offensive through the two-hour forum, Romney accused Gingrich of "repulsive" and "over-the-top rhetoric" in a campaign ad that had labeled him "anti-immigrant." He demanded an apology for what he called "highly charged epithets," which Gingrich took off the air after Florida Sen. Marco Rubio complained.
Gingrich declined to say he was sorry, instead suggesting the phrase was an accurate description of Romney's opposition to his proposal to provide a path to legal residency for "grandmothers and grandfathers" who have been in the country illegally but have deep roots here.
"Our problem isn't 11 million grandmothers," Romney replied, to cheers from the audience. "Our problem is 11 million people getting jobs that many Americans, legal immigrants, would like to have."
The 19th televised debate, held at the University of North Florida and aired on CNN, was the most contentious of the long primary season. After victories by a trio of candidates in the GOP's three opening contests — former Pennsylvania senator Rick Santorum in Iowa, Romney in New Hampshire and Gingrich in South Carolina— the results in Florida on Tuesday will demonstrate who has the staying power to prevail in one of the nation's largest battleground states.
- Romney and Gingrich come out swinging in latest debate, USA Today, January 26, 2012.
3. Herbalife (HLF) came out swinging Thursday against claims made by hedge fund manager William Ackman that the business amounts to a pyramid scheme.
But Ackman didn't back down, saying in a statement that Herbalife "distorted, mischaracterized, and outright ignored large portions" of Pershing Square Capital Management's December presentation.
A series of Herbalife's executives looked to refute Ackman's allegations during an analyst and investor meeting earlier in the day, laying out everything from how the business operates to who its customers are.
Critics have questioned the company's business model, which uses a network of distributors to sell its nutritional supplements and weight-loss products in more than 80 countries.
The defense put forth Thursday comes a few weeks after Ackman alleged Herbalife was a pyramid scheme and that he was shorting the stock. Short-sellers make money when the shares they're betting against decline.
Under a pyramid scheme, a company makes most of its money by recruiting new salespeople, rather than on the products that they sell. Aside from Ackman, Greenlight Capital's David Einhorn had also raised concerns about Herbalife's business in May.
Herbalife President Desmond Walsh said Thursday that over its 32-year history, only one court has ruled that the company runs an illegal pyramid scheme. The ruling, which occurred in Belgium, is being appealed.
Walsh said that ruling has not hurt Herbalife's business in the country. He also balked at Ackman's claims that Herbalife uses a "pop-and-drop" approach to the markets it serves - entering a market, making money as fast as it can and then pulling out and moving on to new markets. Walsh said this is not true and that much of Herbalife's growth is coming from markets it has served for more than 10 years.
- Herbalife defends itself against short seller's claims, AP, January 10, 2013.
Related stories:
本文仅代表作者本人观点,与本网立场无关。欢迎大家讨论学术问题,尊重他人,禁止人身攻击和发布一切违反国家现行法律法规的内容。
About the author:
Zhang Xin(张欣) has been with China Daily since 1988, when he graduated from Beijing Foreign Studies University. Write him at: zhangxin@chinadaily.com.cn, or raise a question for potential use in a future column.