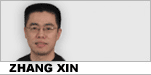 Reader question:
Please explain "having a ball" in this sentence: A drive down Gargaresh Street in central Tripoli suggests that foreign investors are having a ball in post-revolution Libya (The Economist, October 5, 2013).
My comments:
Clearly, not just sports people can have a ball – the round thing to play with, bouncing up and down the floor, to and fro.
Think of the orange colored basketball, the olive shaped American football or the smaller white golf ball or the ping pong ball.
Investors can have a ball, too – that is, even investors, who play with money, can have a ball.
But in their case, "having a ball" is a metaphor. They're just having a good time – They must be good returns on their money, to be exact.
The ball in investors "having a ball", you see, has nothing to do with the playing ball. Rather, it is a party.
Ball, as in ball room dancing, refers to big parties thrown in olden times. "Ball" came from the old French verb baller, meaning to dance.
In olden times, formal parties were called a ball because people always came to dance on the occasion. The ball room, as it were, was a large room to accommodate large congregations and the occasion was elegant, formal, few and far between.
Apparently a ball always generated a lot of excitement locally and people always had a good time there. The rarity of the occasion helped to make such occasions all the more memorable.
People in Jane Austen's novels, by the way, seem to be going to the ball all the time, don't you remember?
Anyways, the long and short of it is, gradually people began to say they "had a ball" whenever they meant to say they had a good, exciting time.
Now, foreign investors having a ball in Libya suggests that the country is stable politically once more and foreigners are beginning to make money on their investment again. Libya is rich in, among other things, oil and it's not too hard to imagine foreign investors want to be there.
Still, they have to make hefty returns to allow them to say they're having a ball – because investment in a country just emerging from battles and war is risky business. Besides, investment and money making in the whole is a head aching business, if you ask me.
The point is, if investors can have a ball, everyone else in Libya should all be having a good time.
Hopefully.
Alright, no more ado, let's have a few recent media examples of people who have a ball:
1. In the fall of 1979, Bill Walton's basketball dream was turning into a titanic nightmare.
Fresh off leading the Portland Trail Blazers to a National Basketball Association title two seasons earlier — and having signed a free-agent contract with his hometown San Diego Clippers just months before — Walton was supposed to be having a ball.
Instead, he couldn't even get on the court.
Injuries kept the 6-foot, 11-inch center anchored to the sidelines, and the Clippers bound to the bottom of the standings.
So much for a homecoming.
The former league Most Valuable Player played only 14 games that first season in America's Finest City and missed the next two years entirely. After a mostly disastrous six-year, injury-riddled run with the Clippers, who eventually moved to Los Angeles, the big man decided to go for broke in 1985.
Wanting to taste victory again before his career slipped away, Walton headed east.
The Big Red Head jumped right into the fire, lobbying legend Red Auerbach and his dynastic Celtics to swing a deal to bring him to Boston.
The next season — paired with four future Hall of Famers on the Beantown court — Walton reinvented himself as a supersub and overcame his long history of injuries to win another title.
His second entrenched him with hardwood immortals.
"We had a great coach in K.C. Jones and a great leader in Red Auerbach," Walton, 60, told IBD. "We'd do anything for those guys. As a team, we had size, strength, quickness and skill. I just wish it could've lasted forever."
- Bill Walton Beat Injuries To Win Titles At All Levels, Investors.com, June 7, 2013.
2. Alone at home on a Saturday night with only the TV and a glass of wine for company, Helen Croydon knew it was time for a change.
And logging onto the internet she soon found the answer. Typing "I'm an attractive bubbly blonde who loves life, laughter, fitness and good conversation. I'm simply bored of guys my own age and want to enjoy the company of an older, more confident man", she hit send.
The site was sugardaddie.com and what started on a whim snowballed into a series of dates with rich, older men who thought nothing of flying Helen first class to far-flung locations and lavishing her with designer clothes and jewellery.
For three years she lived a double life as a 'trophy girlfriend'. And while she insists she was no gold-digger and it was never about bagging a wealthy husband, she admits she often walked a fine line between harmless fun and prostitution.
"I look back and think 'Oh my God, what a wild time I had,'" says Helen, now 36. "It was out of character but I had a ball."
- Confessions of a 'Trophy Girlfriend': "I never had sex for money, I had to be attracted to them", Mirror.co.uk, September 25, 2013.
3. As school let out this afternoon, parents and students recounted a harried day of figuring out how to get to and from school.
One Holland student said a police officer took her to school. Another student, Deiyeris DeJesus, a fifth-grader, said that she had to take a taxi to school in the morning because her schoolbus did not show up.
"It made me feel nervous, because this has never happened before," said the 10-year-old student.
Maria Depina, in purple scrubs and her name tag, works the evening shift and left home early to get her 6-year-old son Eliezer when the doors shut for the day at the Holland.
"The bus broke," Eliezer said as he sat in the backseat of his mother's car. "No. They are on strike," Depina responded.
Lynn Bennett of Dorchester said she had already arrived at work when her mother called and told her that the bus never came. It took her an hour to get back to Dorchester and drop off her 6-year-old son at the Holland.
"I had to take the whole day off from work," Bennett said as she picked up her son. "It didn't make sense to go back when school gets off at 2 p.m." ...
Police officers working the overnight shift were ordered to continue working and to scour the streets for kids left in the lurch by the strike. Scores of officers patrolled the streets, some of them just advising children what had happened and others actually giving them a lift.
"Kids had a ball, thought it was fun," said one police officer.
- Boston parents struggle to get children to school in wake of bus drivers' surprise strike, Boston.com, October 8, 2013.
本文仅代表作者本人观点,与本网立场无关。欢迎大家讨论学术问题,尊重他人,禁止人身攻击和发布一切违反国家现行法律法规的内容。
About the author:
Zhang Xin is Trainer at chinadaily.com.cn. He has been with China Daily since 1988, when he graduated from Beijing Foreign Studies University. Write him at: zhangxin@chinadaily.com.cn, or raise a question for potential use in a future column.
相关阅读: