Reader question: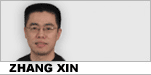 Please explain this sentence, "whipping boy" in particular: Public anger is targeted at the usual whipping boy, oil companies.
My comments:
In other words, whenever there is an energy crisis, or problem, big and small, people blame oil companies.
If oil prices rise too much, too fast, for example, people say it's because of greedy oil companies. If oil prices drop too slowly or not at all, as is sometimes the case here when international prices fall, people criticize oil companies for the same thing.
These are just two examples. By being the whipping boy, oil companies draw public ire whenever something goes wrong, for whatever the reason.
That's the idea.
That's the idea of "whipping boy", at any rate.
Whipping boy, you see, is a term of English origin. Originally, the whipping boy refers to the companion of the prince, who is usually from a common family.
I mean the prince's companion is of common origin, of course. The prince is, well, royal.
Anyways, this companion is the originally whipping boy, and literally so. While the whole idea of whipping youngsters for doing something wrong has long outlived its welcome and acceptance, we know for a fact that, in the old days, boys were actually punished with whips to keep them in line. If they did something wrong, they were taught a lesson by getting whipped. Ouch!
Not the prince, though. The prince, like the Chinese emperor's son, was believed to be somewhat heavenly and therefore untouchable. The prince was never to be whipped. So overseers designed an alternative scheme, and that was to whip his companion instead.
In China, we had a similar approach with the sons of emperors. Whenever they did something wrong, their reading or playing companions or sometimes even their teachers were punished in their stead.
Anyways, that's the idea of the whipping boy, a scapegoat who is sacrificed instead of the real wrongdoer.
Luckily, disciplinary whips and whipping boys are no more. So today, when we talk about someone being the whipping boy, we are speaking metaphorically, or in a figurative sense because no whips or whipping are involved.
Media examples:
1. Cynicism doesn't come much worse than the chorus of Tory attacks on Home Office staff who are striking to defend their jobs and our public services.
Travellers to Britain are regularly welcomed with long queues at Heathrow Airport under the Conservatives' austerity regime.
Rows of shut booths give frustrated passengers the impression a country in recession is shut for business.
The chief inspector of borders and immigration, John Vine, blamed too few staff on duty at peak times.
Delays will get worse, not better, when you fly home from your holiday after the Government's sacked one in five of the public servants.
So the outrage of hyperventilating Tory ministers at staff striking on Thursday wins a clean sweep of Gold, Silver and Bronze for hypocrisy at London 2012.
The discredited Jeremy Hunt, who tours TV studios as disaster zone G4S's human shield, is an unhinged Culture Secretary at risk of self-combustion when he launches anti-union tirades.
This Government will give our soldiers their marching orders straight onto the dole after they have stood in for a bloated, failed contractor.
And staff who walk out on Thursday are in the frontline too in the battle against redundancies, cuts in earnings and pension grabs after the Olympic circus has left town.
The industrial action is bringing out the visceral Tory hatred of working people who refuse to doff the cap and go quietly onto the scrapheap.
Once again unions are the whipping boys of Conservatives seeking scapegoats as cover for their own disasters.
Workers in Britain have fewer employment rights than in any developed nation, save the miserable USA. So it is shameful of the Coalition to strip staff of the few protections they enjoy against unfair dismissal.
- Striking a blow to save our services, Mirror.co.uk, July 24, 2012.
2. Cypriots faced new worries Tuesday as the chairman of the island's biggest lender quit, hundreds of people protested against a huge international bailout and banks stayed closed for two more days.
Hundreds of students and bank staff demonstrated outside the presidential palace amid growing anger at the European Union and International Monetary Fund over the crippling terms of the 10-billion-euro ($13 billion) rescue package.
Bank of Cyprus chairman Andreas Artemis reportedly tendered his resignation due to concerns about the impact of the deal on his institution and the island's status as an offshore banking sector.
Finance Minister Michalis Sarris warned that the "haircut" that will be imposed on large deposits at the Bank of Cyprus could be greater than expected at 40 percent.
The agreement struck early Monday will also see second largest lender Laiki wound up, with the parts of it that are salvaged being merged into Bank of Cyprus, dealing a major blow to jobs and the availability of credit to consumers and small businesses.
Despite the deal, Cypriots endured an 11th day without access to banks after authorities ordered them to stay closed until Thursday, to prevent a run on deposits that could send the island into meltdown.
Government spokesman Christos Stylianides said the central bank and the finance ministry were "working intensively" to ensure Thursday's delayed reopening went ahead.
...
Stocks in Greece and Spain, two other indebted eurozone economies, both fell sharply but other European stocks rallied after a sharp fall on Monday on fears that the Cyprus bailout could become a model for other larger economies.
Reassurances from European bankers and finance ministers that Cyprus was a one-off buoyed markets but did little for the public mood on the island where many feel they have made a scapegoat for its large offshore banking sector.
Wealthy eurozone governments like Germany had refused to bail out Cyprus unless it agreed to put an end to what they regarded as a "casino" financial sector dependent on hot money from countries like Russia.
Chancellor Angela Merkel has become a particular butt for demonstrators' anger in Cyprus, as in Greece last year,
"The price of rescue is high: Germany is again the whipping boy," the influential news weekly Der Spiegel complained on its website.
- Cyprus bank chairman resigns as protests erupt, EUBusiness.com, March 26, 2013.
3. Billy Kempfer says he "always wanted to be behind the scenes," working his massive beef cattle, timber and sod operation, and "never wanted to be up front" as the center of attention.
But Kempner's friends at the Brevard County Cattlemen's Association had a different idea.
They nominated Kempfer for the Florida Agricultural Hall of Fame — and a special Hall of Fame committee selected Kempfer as one of the four inductees this year. Kempfer also is one of a select few Brevard residents to ever be inducted in the hall since it was established in 1980.
Kempfer "has been very influential in shaping agricultural policy for Brevard County and throughout the state," said Lowell Loadholtz, a retired Brevard County extension director, who has known Kempfer for 45 years and was instrumentalist in nominating him for the award.
...
Kempfer's three sons — George, Henry and Michael — now run day-to-day operations, and his grandchildren are involved as well, making it six generations of the family to work the land off U.S. 192.
But, make no mistake: While Billy Kempfer, 69, doesn't get on his horse every day to tend the cattle because of a series of back injuries, he still is deeply involved in his business, and in agriculture in general.
"I am just passionate about the future of production agriculture, and the protection of personal and private property rights," Kempfer said. "I kind of have a reputation for being opinionated."
Loadholtz said Kempfer "has been widely known for his opinions, observations and sometimes admonishments. His advice and reprimands are legendary, but his trust is to be cherished."
"He is persistent in his opinions" on such things on land use and water use, and protecting agriculture from governmental rules and regulations that Kempfer feels restrict agriculture production, Loadholtz said. "He wanted fair regulations, not overregulation."
Kempfer said, when it comes to regulation, "we want sound factual information. We don't want emotional regulations."
He said agriculture sometime is "the whipping boy," but he believes it is environmentally sound, providing habitat, open space and green space.
- Rancher Kempfer joins Florida Agricultural Hall of Fame, FloridaToday.com, March 13, 2016.
本文仅代表作者本人观点,与本网立场无关。欢迎大家讨论学术问题,尊重他人,禁止人身攻击和发布一切违反国家现行法律法规的内容。
About the author:
Zhang Xin is Trainer at chinadaily.com.cn. He has been with China Daily since 1988, when he graduated from Beijing Foreign Studies University. Write him at: zhangxin@chinadaily.com.cn, or raise a question for potential use in a future column.
(作者:张欣 编辑:Helen)