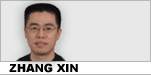 Reader question:
Please explain this passage, particularly "burying your head in the sand":
Understanding your tax obligations, piecing together a "strategy" based on free or cheap advice, or simply burying your head in the sand can cost your time, energy and potentially a lot of money.
My comments:
They're telling people to seek solid professional advice in answering to your tax obligations.
Seeking professional help, that is, instead of free or cheap advice, or simply trying to ignore the problem altogether.
Especially the latter, burying your head in the sand like an ostrich and pretending by not facing up to it now, the problem will somehow go away or disappear like poker cards in the hands of magicians.
Poker cards and magicians are neither here nor there. What's relevant is the ostrich, a large bird that boasts of long feet and a long neck, a large body and a tiny head and short wings. Ostriches are flightless but can run fast, really fast, like, as fast as a car.
Evolution-wise, the ostrich must have developed smaller wings because it can run so fast that it no longer needs to take flight and roam in the sky. Anyways, Europeans in the long past used to believe that when facing a predator or some other form of threat, ostriches bury their heads in the sand, simply pretending the threat isn't there.
This observation has since been proved erroneous of course. Ostriches don't do that. They run so fast that there's really no need for taking, as it were, the head-in-the-sand approach.
But, this is an old story, a story that's obviously been told again and again, so much so that "head in the sand" is now an idiom, a cliché. Whenever we want to point out that someone trying to ignore problems rather than confronting them straight up and head on, we say he or she is burying their head in the sand.
As we all know, ignoring problems instead of facing them and nipping them in the bud may lead to bigger issues later on and situations really getting out of hand. So it is, generally speaking, not a good idea to do so.
Still people do bury their heads in the sand when the going gets tough, when the task facing them becomes too daunting. Or perhaps some people are just born timid. Or perhaps they believe it works.
Or perhaps for some other good reason.
Whatever. People obviously bury their head in the sand a lot, for better or worse, drawing from the many examples easily found in the Internet. Here are but a few recent ones:
1. In an emotional interview for a new documentary, Prince Harry revealed the effect his mother's untimely death in 1997 had on his life. The royal opened up in ITV's latest documentary, Prince Harry In Africa, which marks the 10th anniversary of the Aids charity he set up in her memory, Sentebale.
"I never really dealt with what had happened," the 32-year-old royal said. "It was a lot of buried emotion. For a huge part of my life I didn't really want to think about it."
Prince Harry was just 12 years old when his mother, Princess Diana, died in a car crash in Paris. The red-headed royal and his older brother Prince William are set to commemorate their mother's life 20 years after her death in a number of official events, the MailOnline reported.
The prince told ITV that he was inspired by his mother's mission to make a difference in the lives of those most vulnerable. Harry set up Sentebale in his mother's memory in 2006 along with Prince Sees in Lesotho. The charity helps children affected by extreme poverty and the HIV/Aids epidemic.
Harry said that he first headed to Lesotho during his gap year as he wanted to "make my mother proud".
"At that stage I had no mechanism to be able to start a charity or make any more of an impact than literally being the ginger white prince to come and make these kids laugh," he said. "To a certain extent this is a lot of unfinished business, unfinished work my mother never completed."
He suggested the charity helped him confront his personal issues. "I now view life very differently from what it used to be," he said. "I used to bury my head in the sand, and let everything around you tear you to pieces."
- Prince Harry says he 'buried' his feelings about Princess Diana's death, IBTimes.com, December 19, 2016.
2. A woman tested for a chronic lung disease thought she was going to die, "stuck her head in the sand", and ended up falsely claiming over £5,000 in benefit payments.
Jacqueline Bramwell, 52, represented herself at Teesside Magistrates' Court on Friday having pleaded guilty to failing to notify the Department of Work and Pensions of a change of circumstances.
Joanne Hesse, prosecuting, told the court that Bramwell's claim for Employment Support "was not fraudulent from the outset" but had become so when her long term partner took a job away from Teesside.
Ms Hesse said: "She was claiming Employment Support Allowance for herself and her partner.
"The claim was legitimate when it began in 2014, but it became dishonest when her partner took work in London.
"The period involved is August 2015 until March of last year, and the total over-payment was £5,561.83."
After compiling a report, the court's probation liaison officer said Bramwell had been suffering from a number of financial, mental health and physical health problems at the time.
He told the court that the defendant worried about losing her house due to mortgage arrears and had problems with alcohol misuse.
Crucially, he said, Bramwell been tested for chronic obstructive pulmonary disease (COPD) around the time when she falsely claimed benefits.
"She thought she was going to die," he said.
"Because of this, she struggled to focus on her various responsibilities.
"She told herself 'what's the point?', and stuck her head in the sand."
"Mortified and embarrassed", Bramwell had acknowledged that she should have informed the DWP, and had shown genuine remorse since, he said.
- Woman fearing death 'stuck her head in the sand', and falsely claimed over £5k in benefits, GazetteLive.co.uk, October 1, 2017.
3. Faced with a wide range of personal or ethical questions, some politicians are trying out an old strategy that has long been considered obsolete: hiding out.
Rather than publicly confronting the issues, they have had aides issue statements - sometimes denying allegations, sometimes apologizing - and then have simply declined to talk much further about the issues.
The strategy appears designed in part to avoid saying something that could be contradicted by others, but there is also an underlying sense that voters cannot pay attention to one thing for long in the nonstop-news era of President Donald Trump - that if they just keep their heads down, particularly over the holiday weekend, people will forget about the unanswered questions.
There's Sen. Al Franken, D-Minn., who felt compelled to apologize when two women accused him of inappropriate sexual conduct. Franken was last seen in public on the morning of Nov. 16 at a hearing of the Senate Judiciary Committee, on which he sits. He disappeared before the hearing began, just before the first allegation against him appeared online.
Franken's apologies have included suggestions that he remembers the incidents differently, but he has declined to explain his side of things, even to news media in Minnesota. He has not returned to the state and is instead holed up in his family's home in Washington's Tenleytown neighborhood this week, even though Congress is not in session.
Alabama Republican Senate nominee Roy Moore has issued repeated denials since The Washington Post published a story two weeks ago in which four women said he pursued them romantically when they were teenagers and Moore was in his 30s. Several more similar allegations have surfaced since, but Moore has submitted to only one detailed interview about the allegations, on Sean Hannity's radio show.
It went poorly, leading most leading Republicans in Washington to declare that they believe Moore's accusers and to ask him to withdraw from the race.
This head-in-the-sand approach has confounded some in the capital.
"Sen. Al Franken crisis strategy: hide out in DC for Thanksgiving, hoping this blows over and people quickly forget. Better to hold a Minnesota news conference before Turkey Day and apologize to voters who elected you," Ron Bonjean, a Republican crisis communications expert, tweeted Sunday.
Bonjean has experienced these matters firsthand. Fifteen years ago, he served as a top adviser to Trent Lott, R-Miss., who was poised to reclaim the post of Senate majority leader after the GOP's successful 2002 midterms. But about a month later, Lott made a racially insensitive joke at a celebration of Sen. Strom Thurmond's 100th birthday in early December, leading to a reevaluation of Lott's previous statements on civil rights.
Rather than quickly making a public appearance to explain himself, as some friends suggested, Lott chose to issue a few prepared statements, then went on a private trip to Florida before flying home to Mississippi for the holidays.
Almost 10 days into the scandal, Lott finally gave in to demands from his colleagues and did a TV interview. He went on BET with Tavis Smiley and tried to answer every painful question.
The damage was already too deep. He resigned his leadership post three days later.
- Politicians accused of misconduct go quiet, hoping everyone forgets, WashingtonPost.com, November 22, 2017.
本文仅代表作者本人观点,与本网立场无关。欢迎大家讨论学术问题,尊重他人,禁止人身攻击和发布一切违反国家现行法律法规的内容。
About the author:
Zhang Xin is Trainer at chinadaily.com.cn. He has been with China Daily since 1988, when he graduated from Beijing Foreign Studies University. Write him at: zhangxin@chinadaily.com.cn, or raise a question for potential use in a future column.
(作者:张欣 编辑:丹妮)