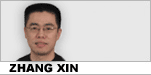 Reader question:
Please explain this sentence: "While exercising, drink plenty of water but don't go overboard." Go overboard?
My comments:
Drink a lot of water, in other words, but not too much.
When we exercise, we sweat a lot. That's why water kept at close hand is always helpful. However, contrary to common belief, drinking too much water can be harmful to the body – due to sweating.
It's called water poisoning or, medically, over-hydration of the body.
This is just another example that even water can be too much of a good thing. So don't go overboard.
Go overboard?
That means, literally, going over the board or railings on the side of ship and fall into water. Having a good time any time rowing a ship over water is good fun, but falling off the ship in consequence isn't, stating the obvious. So, curb your enthusiasm a little bit.
Nobody does it deliberately, of course. But it certainly can be the result of too much excitement.
At any rate, the age old phrase "to go overboard" is, metaphorically, to go too far and be excessive.
Like I said, even water can be too much of a good thing.
Indeed, too much of anything is problematic. Try to keep eating after you're full and you'll see what I mean.
As Mark Twain once said, always wisely: "Too much of anything is bad, but too much good whiskey is barely enough."
Well, since good whiskey seems so hard to come by anywhere anytime, we're not going to quibble over the second part of his remark and are going to agree with the great American humorist totally: Too much of anything is bad.
Joking aside, here are media examples of people going overboard in various and sundry ways:
1. When I started my column in the mid-1980s, I went overboard to try to be bratty and make waves, until quickly changing my tone and aiming mudballs only at the truly deserving.
Well, two of my early victims were Juliet Mills and Maxwell Caulfied, who were extremely visible together as a couple at many events in NYC, having married in 1980.
Juliet is part of a renowned acting dynasty (dad was Oscar winner John, sis is ex-child-star Hayley) and she was also known for her own projects on TV (Nanny and the Professor) and in movies (Billy Wilder's bittersweet Avanti!).
Maxwell is the hunky guy who was very often shirtless in films like Grease 2 and plays like Salonika, in which he lay completely naked on the beach as Jessica Tandy got hot flashes.
And somehow I decided that since Juliet was 18 years older than Maxwell, their union was corrupt and unsavory. When I wrote them up, I often took a creepy, disapproving tone, as if they were indulging in something opportunistic that should not be paraded around in public. What a prude I was!
This was way before cougar consciousness, and I wasn't sensitive enough to realize that two people who come together for whatever reasons should probably be celebrated, as long as they're happy. (An exception is the Calvin/Nick thing, which was not love-based IMHO, and which I knew would implode in a disturbing manner. What an unfashionable mess.)
Well, the Caulfields have now been married 33 years, and I have to say I'm sorry, Juliet and Maxwell.
As I've noted before, it's sometimes the couples who initially seem so wrong (Woody and Soon-Yi, Brad and Angelina) who turn out to be the keepers.
- My Apologies To Juliet Mills And Maxwell Caulfield, by Michael Musto, VillageVoice.com, March 4, 2013.
2. Paul McCartney takes his pirate life seriously.
The former Beatle went full-on buccaneer in his Pirates of the Caribbean: Dead Men Tell No Tales cameo, one of the true laughs in the blockbuster which stormed the Memorial Day weekend box office.
But as directors Joachim Rønning and Espen Sandberg tell it, McCartney, 74, almost went overboard with the Pirates look.
When the duo met McCartney in a bungalow at the Beverly Hills Hotel for his first costume fitting, the nearly unrecognizable musician emerged in pirate clothing and makeup.
"There he is. And he's unrecognizable. I got nervous, because no one is going to see it in a way. It felt like we had gone too far," says Rønning. "It was still great. But he became too much a pirate. We had to tone it down a little bit and dig out his own features."
McCartney kept the dreads and the wide-brimmed hat for the actual shoot in Vancouver. And the directors liked McCartney keeping his Liverpool accent.
"We were happy with that, it was part of recognizing him," says Rønning.
The cameo was originally meant for Rolling Stone Keith Richards, who has played the father of Johnny Depp's Jack Sparrow in the franchise. But Richards wasn't able to make the Dead Men gig (they're calling it scheduling difficulties). So Depp personally recruited McCartney for the role over text message.
It was Depp's idea to have McCartney play Jack Sparrow's uncle, also named Jack, who cheerily meets his nephew in a jail cell before Sparrow is to be put to death.
Depp provided McCartney's nonsense joke for the scene about a skeleton ordering a beer and a mop in a bar — a joke Depp learned from legendary actor Al Pacino.
McCartney suggested singing the Beatles song Maggie Mae for the scene.
"It's an old sailor Liverpool song. But it's also a Beatles tune," Rønning says. That song not only provided some Beatles magic in the movie, but also helped to point out this is Paul McCartney. Really.
"And we still meet people that don't see that he's in the movie," says Rønning.
"Even though he sings," says Sandberg.
- Paul McCartney went too pirate for 'Pirates of the Caribbean', USAToday.com, May 31, 2017.
3. Children should watch films with pleasant endings for them to develop a positive outlook in life, opined film professionals at the open forum organised as part of the ongoing 20th International Children's Film Festival at Prasads Imax here on Monday.
Shaktimaan fame Mukesh Khanna, who is the chairman of the Children's Film Society-India, said kiddie films should not end in tragedy. "After I assumed charge, I ensured that films that end in tragedy are not screened during the festival," he said.
Humour and fantasy are lifelines for children's films, but filmmakers shouldn't go overboard with those two elements, said experts.
Mr. Khanna urged parents to give a free hand to their children. "Do not impose restrictions on them. Let them have free time of their own so that they can grow as responsible citizens," he added.
The panelists argued that films should cater to the needs of the target audience, especially in case of 'children's movies'. Film personalities also felt the need to include filmmaking and storytelling as part of school curriculum.
- 'Children should see happy films', TheHindu.com, NOVEMBER 13, 2017.
本文仅代表作者本人观点,与本网立场无关。欢迎大家讨论学术问题,尊重他人,禁止人身攻击和发布一切违反国家现行法律法规的内容。
About the author:
Zhang Xin is Trainer at chinadaily.com.cn. He has been with China Daily since 1988, when he graduated from Beijing Foreign Studies University. Write him at: zhangxin@chinadaily.com.cn, or raise a question for potential use in a future column.
(作者:张欣 编辑:丹妮)