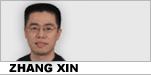 Reader question:
Please explain "cloak and dagger", as in "a cloak and dagger film set in the 1920s".
My comments:
Literally, a cloak and dagger film features characters wearing a cloak (a large outer garment, best if large enough to cover the wearer from head to toe) and wielding a dagger, a stabbing knife with a pointed blade.
The cloak hiding the wearer's identity suggests secrecy, shadiness, mystery, conspiracy and so on.
The dagger used as a stabbing weapon, of course, suggests murder, and, hence, blood, horror, feud and the like.
Put together, "cloak and dagger" indicate a plot of heroic and/or horrific drama full of breathtaking, daring and pulsating twists and turns.
All Zorro movies, for example, belong to the cloak and dagger category. One that I watched as a kid is a French production, with Alain Delon playing the Spanish Robin Hood legend. In this movie, Zorro actually does wear a cloak (or rather a cape) and wield a dagger (or to be precise a sword).
All Sherlock Holmes movies are cloak and dagger as well. Holmes, the detective, doesn't wear a cloak but many of the murder mysteries he has to solve involve victims who are stabbed to death by a dagger or knife.
If you're not one to nitpick, then all Alfred Hitchcock films, too, are cloak and dagger in nature because of all the horrors and mysteries, or conspiracies involved.
Never seen any of these?
Well, you must be very, among other things, young. Check one of these movies out some day and you'll be able to understand what "cloak and dagger" means as an adjective describing a movie.
As to the phrase's origin, Phrase.org.uk offers this nugget, giving credit to none other than Charles Dickens:
Cloaks and daggers had been referred to in print prior to the 1840s but, if anyone can claim to have brought the expression 'cloak and dagger' to the English language, it was Charles Dickens. In Barnaby Rudge, 1841, he made a sardonic reference to the type of melodramas that employed the cloak and dagger as stage devices:
...his servant brought in a very small scrap of dirty paper, tightly sealed in two places, on the inside whereof was inscribed in pretty large text these words: 'A friend. Desiring of a conference. Immediate. Private. Burn it when you've read it.'
'Where in the name of the Gunpowder Plot did you pick up this?' said his master.
It was given him by a person then waiting at the door, the man replied.
'With a cloak and dagger?' said Mr Chester.
All right. Here are more up-to-date media examples of "cloak and dagger":
1. Emergency: A Personal History is a riveting and necessary account of the elite politics of the Emergency, and the way it impinged upon one family. Coomi Kapoor was a young journalist with The Indian Express. Her husband, Virendra Kapoor, was arrested during the Emergency. Her brother-in-law, Subramanian Swamy, was a cloak-and-dagger hero during the Emergency, who made a dramatic escape from India and an equally dramatic return to shake up the establishment. Kapoor is herself a first-rate political reporter and uses that to great advantage to tell the inside story of the Emergency.
She catalogues the mechanisms through which this attack on Indian democracy was orchestrated. Although it focuses on the role of personalities, its cumulative effect is to leave a chilling effect on the reader. There were important social forces at work in the Emergency. But the casual ease with which nearly the whole elite establishment drifted into Emergency, as if it were some kind of parlour game, is astonishing. And Kapoor tells that story with good effect. Not the least of the book's virtues is the naming and shaming of so many protagonists, who transformed the rule of law into oppression by law.
The strength of a personal history lies in human detail. The effortless, if understated, descriptions of an elite in a mode of complicity will leave you reeling: judicial mendaciousness where eminences like Justices Bhagwati and Chandrachud caved in atrociously, the pathetic enfeeblement of almost all Congress politicians, the zeal of civil servants like Navin Chawla who, while being personally gracious, fed Sanjay Gandhi's most destructive institutional tendencies. LK Advani recently said that there had been no apology for the Emergency. He was stating a deep truth. Not only have very few of the participants admitted their mistake, but, for a large number of them, there was also no mistake. They effortlessly slipped into whatever role the state assigned them, and slipped out when circumstances changed. This is, in part, because social networks transcended all differences of principle.
Kapoor provides mordant detail: the nature of prison conditions, the mechanism of censorship, the rounding up of opposition leaders, the forced sterilisations and the sheer terror of Sanjay Gandhi's five-point programme. The legendary inefficiencies of the Indian state are exposed, which even an iron hand could not entirely remedy: "in a totalitarian state, the left hand does not know what the right hand was doing."
- All of Indira's Men and Women, IndianExpress.com, June 27, 2015.
2. If the political farce playing out on TV isn't enough for you, Showboat Festival Theatre has plenty more in store.
No sooner had Canadian playwrights Marcia Kash and Douglas E. Hughes polished off their new play, the political comedy Something Fishy, than the U.S. presidential race entered a bizarre new stage.
This week's Republican convention just amplifies how bizarre things have gotten.
"You can't write what's happening in reality right now, people would think you're insane," she says. "We're living in a farce. I've been saying this for the past few months."
The third show of the Showboat Festival season in Port Colborne, Something Fishy deals with a federal election in the small town of Port Walmsley. Local hero Raymond Bream (Brad Rudy) has a major announcement to make which will tip the votes in his favour, but the incumbent prime minister he's up against is sending henchmen to town to keep him quiet.
The play won the Tom Henry Award for Best New Comedy, and has been playing at Showboat Festival's sister company, Lighthouse Festival in Port Dover, for the past three weeks.
While writing it, Kash never considered whether it could keep up with reality some day.
"We started with the premise that politics is a farce, which we all know," she says. "We wanted to poke holes with what was going on in the Harper government at the time. All the 'untruths' that get spoken in terms of lobbying for whatever. A lot of cloaks and daggers, a lot of smoke and mirrors.
"Never in a million years did we imagine that the situation to the south of us would ever be as ridiculous as it currently is."
Playing at the Roselawn Centre until July 24, the show also stars Nigel Bennett, Matthew Gorman, Kaitlyn Riordan and Andrea Risk. Kash also directs.
- Something Fishy going on at Showboat Festival, Niagara Falls Review, July 19, 2016.
3. It was nine days before the 2016 US election and Christopher Steele suddenly had a bad feeling about what was going on inside the FBI.
Two months earlier, the British former spy turned private investigator had decided to take his concerns about Donald Trump's campaign and its alleged ties to the Kremlin to senior US law enforcement officials, mostly out of a sense of duty and worry about the Republican candidate for the White House.
The findings of his research and interviews with contacts seemed to corroborate what intelligence and law enforcement officials were already hearing.
The release this week of an extensive congressional interview with Glenn Simpson, the former journalist and private investigator who hired Steele, has revealed new details about the final days before US voters elected Trump and the cloak-and-dagger dance that was playing out between Steele and US law enforcement and intelligence agencies.
The release of Simpson's transcripts by Dianne Feinstein, the top Democrat on the Senate judiciary committee, raises questions about what the FBI knew at that time and why federal investigators kept the information quiet.
It also raises questions about calls by Republicans including the chair of the judiciary committee, Chuck Grassley, a Trump ally, for an FBI investigation into Steele and his dealings with reporters.
It is now known that Steele was not the first person to sound an alarm about the Trump campaign's alleged ties to the Kremlin. Months before Steele made contact with US government officials, an Australian diplomat alerted US counterparts that a young foreign policy aide, George Papadopolous, had been bragging that Russians had obtained damaging information about Hillary Clinton, Trump's opponent.
At around the same time, the Guardian has reported, foreign intelligence agencies, including from the UK, were quietly informing their counterparts of strange possible connections between Trump campaign officials and agents of the Kremlin.
- Trump-Russia inquiry: transcript reveals ex-spy and FBI's cloak-and-dagger dance, TheGuardian.com, January 11, 2018.
本文仅代表作者本人观点,与本网立场无关。欢迎大家讨论学术问题,尊重他人,禁止人身攻击和发布一切违反国家现行法律法规的内容。
About the author:
Zhang Xin is Trainer at chinadaily.com.cn. He has been with China Daily since 1988, when he graduated from Beijing Foreign Studies University. Write him at: zhangxin@chinadaily.com.cn, or raise a question for potential use in a future column.
(作者:张欣 编辑:丹妮)