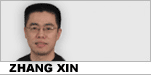 Reader question:
Please explain this headline, "staying power" in particular (FT.com, December 20, 2017): Theresa May shows her staying power.
My comments:
This headline addresses the question surrounding the enduring qualities of Theresa May, the British Prime Minister, to wit, her ability to stay strong amidst turbulences caused by, among others, Brexit, or Britian's exit from the EU (European Union).
If you remember, May came to power after the resignation of the previous Prime Minister David Cameron and is now the one to handle the mess that is the aftermath of Brexit, unpopular both within the UK (United Kingdom) and among EU members.
Unhappy with her leadership, many analysts in the media have been speculating on her own exit for some time. However, May seems to have weathered the storm and is now looking more and more likely to stay on – stay on as Prime Minister and stay strong.
Clearly some of the toughness of the Iron Lady has rubbed off on May, the Iron Lady being Britain's first female Prime Minister, the late Margaret Thatcher.
Anyways, "staying power" literally means the power or ability to stay, endure and persevere. In the case of May, it is descriptive of her ability to maintain control and composure through rough times and remain strong amidst criticisms from the media on a daily basis.
As an idiom, generally speaking, "staying power" points to the durability of something. Stay, as in "stay unchanged", implies that we must be talking about something that's been there for quite a while. For example, we talk about the staying power of Jazz music or the staying power of Meryl Streep, the Hollywood actress who's been giving great performances in movies for something like a half century.
In China we marvel at the staying power of Peking Opera.
Well, young people may roll their eyes but some of them will be converted later on, as time goes by.
No argument there. Time will tell.
Now, let's read media examples of people and things that have staying power:
1. After 12 years together, six children and two years of marriage, Brad Pitt and Angelina Jolie were meant to be one of Hollywood's most solid couples.
Less than two years ago, indeed, Jolie told the BBC they would "be together till the end of our days".
Now the news of their impending divorce has shocked the world, or at least the part of it that cares about such things.
Hollywood romances often appear to outsiders to be fairy tales. But it can also seem like they rarely have the happy endings of the films these stars appear in.
Before Brad and Angelina, Brad and Jennifer Aniston were destined to be together forever, while Angelina had wed and waved goodbye to two actor husbands - Jonny Lee Miller and Billy Bob Thornton - before Brad.
Theories about why A-list marriages falter include the fact both sides may work apart for long periods; are open to more temptation than mere mortals; do not rely on each other for financial support; may clash egos; and could be disappointed if their partner does not live up to their public image.
But perhaps the flow of headlines about unhappy endings actually gives us the wrong impression about Hollywood relationships, because there is a long list of high-profile couples who have proved stars can have staying power.
Here are 10 of them.
- Ten Hollywood couples with more staying power than Brad Pitt and Angelina Jolie, BBC.com, September 21, 2016.
2. Nobody wants to waste wine, but there are times when a bottle is too much. How do you keep the remainder fresh? It depends on what kind you have open. Well-aged bottles from the cellar are a different story than the supermarket red you brought home for dinner. These tricks and gadgets will help you get the most of your pour, no matter the style.
Young Red Wines
Many young red wines need to breathe when they're first opened, and the Savino Wine Preserver is a clever improvement on a standard decanter. The glass tube features a floating gasket and a flat glass top. Fill it with your just-opened bottle and let it aerate. When the wine's opened up a bit, insert the gasket and pour a glass or two. Though not a perfect seal, it's good enough, and the remaining wine will keep for several days, in a cool place and out of direct light.
Sweet and Fortified Wines
Thanks to their residual sugar and/or added spirits, sweet and fortified wines last a long time once opened. The Preservino Wine Preserving Kit will extend their drinking life almost indefinitely. Once uncorked, pour a glass or two and put the stopper in place. The easy-to-use injector replaces the missing wine with argon gas. Store the bottle in your wine cellar (not your refrigerator), or in any cool, dry cabinet protected from sunlight or heat.
Wines from the Cellar
All too often, your best bottles get stuck in wine cellar purgatory as you await the right moment to open them. Coravin's ingenious solution allows you to taste a glass without pulling the cork. It inserts a needle through the cork, allowing you to pour as much as you like. The stolen wine is replaced with argon gas, which preserves the remaining wine for a week or longer. Coravin's most affordable option is the Model One. It looks like a piece of medical gear, has Ikea-like instructions and requires a bit of practice. But it works well, and for rare and valuable old wines, it's worth the price.
Young White Wines
For dry, highly acidic white wines fermented in stainless steel, try the half-bottle trick. Start with a clean, empty 375-ml bottle. As soon as you open a 750-ml bottle, fill up the empty container and seal it. The wine in the smaller bottle will keep fresh for up to three days. A vacuum pump is also an option: It removes the air, but does not replace it with a neutral gas. Use it on your oaky, rich white wines, and it will modestly improve their staying power for a couple of days.
Sparkling Wines and Rosés
Due to their effervescence and acidity, sparkling wines have surprising staying power. A simple metal Champagne stopper will keep your wine fresh for several days. Generally unencumbered by heavy tannins, high alcohol levels or extensive barrel aging, rosés are young, fresh wines with a shelf life of 2–3 days once opened. For either, put the stopper, cork or screw cap on the bottle immediately after pouring, keep it in the fridge and drink in the next day or two.
- Fresh Ways to Preserve Wines, WineMag.com, October 12, 2016.
3. In one of the tightest Serie A title races of recent seasons, there is one noticeable absentee.
AC Milan was expected to be back at the top after spending more than 200 million euros (nearly $250 million) on new players in the offseason.
However, it approaches the halfway stage a lowly 11th in the standings, and there have been claims over the financial stability of the Chinese-led consortium that purchased the club from Silvio Berlusconi for $800 million in April.
Milan fired coach Vincenzo Montella in November and replaced him with former player Gennaro Gattuso but there has been little change in fortunes.
Gattusos first match in charge was a draw against Benevento, which had not picked up a single point until that moment, and he has lost two of his three league matches since then.
To make matters worse for the Rossoneri, they have been forced to watch as bitter neighbor Inter Milan has proved itself a surprise contender for the Serie A title.
Champions League qualification was seen as the minimum requirement for Milan this season, especially with Italy sending four teams to Europe's premier club competition next year, but it is 14 points off the final berth.
...
This could be the season that Juves stranglehold on the Serie A title is ended.
Juventus has won the Italian league in each of the last six seasons but there are several challengers to its crown this year, and just nine points between the top five sides.
Napoli leads the pack, with 45 points, one ahead of Juventus and five above Inter. Roma has 38 points, two more than Lazio, but both the capital sides have played a match less than the top three.
However, while Juventus undoubtedly has the experience and capability of withstanding a tough title battle, there are question marks over its rivals.
Napoli, whose only league defeat was against Juventus, does not have much strength in depth and has already had several players ruled out with long-term injuries.
Inter's problem is its staying power: it led the league two years ago but collapsed and eventually finished fourth, well off the pace. There are signs a repeat could be on the cards as Inter, which was the last unbeaten team in the league, has lost its past two matches.
- Tight race for Serie A title but a big spender is missing, AP, December 28, 2017.
本文仅代表作者本人观点,与本网立场无关。欢迎大家讨论学术问题,尊重他人,禁止人身攻击和发布一切违反国家现行法律法规的内容。
About the author:
Zhang Xin is Trainer at chinadaily.com.cn. He has been with China Daily since 1988, when he graduated from Beijing Foreign Studies University. Write him at: zhangxin@chinadaily.com.cn, or raise a question for potential use in a future column.
(作者:张欣 编辑:丹妮)