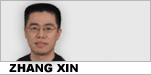 Reader question:
Please explain this headline: Bus strike is a 'slap in the face' for the taxpayer.
My comments:
It works this way.
Buses are an integral part of public transport. Bus companies are either paid by taxpayers in full or in part via various subsidies. Bus companies are not paid by any taxpayer directly, of course, but via government spending using taxpayer money.
If bus drivers go on strike, it means busses will stop running and then bus commuters won't be able to get to work or back home on time.
The commuters are among taxpayers who are paying for the busses. Now they're not able to use it. That's why some say this, that the bus strike is a "slap in the face" to taxpayers, meaning the public.
It means that the bus companies involved are ungrateful and disrespectful. The taxpayers and bus commuters deserve better. They certainly don't expect this, the strike.
It's like someone offer you an apple and you slap them in the face in return.
Literally a slap in the face means exactly that, a slap to the face, causing sharp pain. If you're halfway civilized and not entirely mad, you won't do it – slap someone in the face when they give you an apple – but the point here is, metaphorically, if someone or something is described as a "slap in the face", it means exactly that, a sharp and rude, disrespectful rebuke.
Any receiver of the proverbial "slap in the face", needlessly to say, feels wounded, embarrassed, insulted.
The Chinese who like to "save face" – especially their own – at all costs understand this perfectly. "Never slap a person is their face", as they say.
Instead, kick them in the arse, please.
Anyways, you get the point. A slap in the face, as a metaphor, stands for an embarrassment or insult that is, to say the least, quite intolerable.
All right, let's read a few media examples to help us grasp the idea fully and in context:
1. Republican strategist Ana Navarro ripped President Donald Trump's decision to pardon former Arizona Sheriff Joe Arpaio, slamming it as "a slap in the face for most Latinos."
"Part of me is not surprised," Navarro, who supported former Florida Gov. Jeb Bush during the presidential primary, told John Berman on CNN. "At this point, I don't expect anything positive out of Donald Trump.
"Part of me is shocked, shocked that in a week where there's been the backlash after Charlottesville, in a week where he just now signed the order banning transgenders.
"It's like this guy all he wants to do is represent the 34 percent base," she said.
"He's not the president of the United States of America. He's the president of the divided states of America.
"All he wants to do is pit Americans versus Americans," Navarro said. "He's got to know what it means to the Latino community to pardon Joe Arpaio.
"It is a slap in the face for most Latinos."
- Ana Navarro Slams Pardon: 'Slap in the Face' for Latinos, NewsMax.com, August 25, 2017.
2. ex Ryan might have had Geno Smith's back in the past, but he's miffed by the Giants' decision to effectively end Eli Manning's career with the franchise.
"Good for Geno, but I don't understand it," Ryan told the Daily News Tuesday upon hearing that his former quarterback will start Sunday. "Eli Manning has been a hell of a player in this league a long-ass time. He's one of the most durable guys in the history of the sport and started a million games in a row. He's why you got all those Super Bowl rings. For him to go out like this is odd. It's bizarre."
Smith started 29 games for Ryan's Jets in 2013 and 2014 after Gang Green took him in the second round of the 2013 draft. He went 11-18 as a starter for Ryan with 25 touchdown passes and 41 turnovers.
He helped the Jets win eight games as a rookie before falling apart in what turned out to be Ryan's final season. Smith famously missed a team meeting the night before the Jets' shutout loss in San Diego in 2014 because he got confused about the three-hour time difference on the West Coast.
Smith will make his first start for the Giants in Oakland. The Giants better assign an intern to make sure Smith steers clear of all nearby movie theaters and shows up to all team meetings out there.
"I'm happy for Geno," said Ryan, who's in his first year as an ESPN analyst. "He gets another shot. Geno's a good kid, but at the same time, I hate to see any player that's really one of the stars of this game be treated like this. I think it's a slap in the face to a great veteran player. To me, it's unfortunate. This guy's given everything to that team. He meant so much to them. They don't have any of those rings without him."
Locker room dysfunction. Irrelevant by Thanksgiving. And now Geno Smith.
The Giants have officially become the Jets.
- Rex Ryan tells News that 'it's a slap in the face' and 'bizarre' to bench Eli Manning in favor of Geno Smith, NYDailyNews.com, November 28, 2017.
3. On Tuesday night, Alabama made me sing "Sweet Home Alabama!" And this is a non-partisan statement; I make it in glory of America, the bastion of freedom and human dignity, presidency of Donald Trump notwithstanding. Alabamians inflicted defeat on fake news peddler Steve Bannon, his protégé Trump and an alleged child molester and harasser of a number of women, Roy Moore, whose senatorial bid was supported by the duo.
The people of Alabama spoke loudly and clearly against Trump and Republican National Committee that also lacked courage to oppose Moore unequivocally. Now Trump is trying to disown Moore, but the media are not going to forget – nor should they – Trump's pre-Tuesday "go get 'em, Roy" call to Moore from Air Force One.
Doug Jones' victory over Moore is much more than just a slap on the face of sexual assaulters and predators; it is a victory for American values. Alabamians' message to Trump is that he wrongly thinks that his filthy language, hatred of racial, ethnic and religious minorities, dangerous egoism, emotional insecurities, intellect-deficit and incompetence appeal to Americans.
Trump, his cabal, clique and claque justify Trump's obnoxiousness and un-American behavior by saying that he is doing what the people elected him to do. Such statements constitute a gross misreading of the electorate's will. Diversity is America's middle name.
- Roy Moore's defeat in the Alabama Senate race is a victory for American values, by Siddique Malik, Courier-Journal.com, December 14, 2017.
本文仅代表作者本人观点,与本网立场无关。欢迎大家讨论学术问题,尊重他人,禁止人身攻击和发布一切违反国家现行法律法规的内容。
About the author:
Zhang Xin is Trainer at chinadaily.com.cn. He has been with China Daily since 1988, when he graduated from Beijing Foreign Studies University. Write him at: zhangxin@chinadaily.com.cn, or raise a question for potential use in a future column.
(作者:张欣 编辑:丹妮)