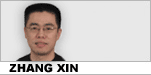 Reader question:
Please explain "touched a nerve" in this: "There was one speech that Pope Francis gave that really touched a nerve with me."
My comments:
It struck a chord, in other words. That one speech particularly touched the speaker, moved him or her, and stirred their emotions.
Either the speaker agrees or disagrees (more likely agrees), the Pope's words roused strong feelings in them.
That's what "touched a nerve" means. Let me explain it literally. If you or someone else accidentally hit your elbow nerve, or biologically speaking the ulnar nerve or commonly known as the funny bone, you feel a sharp shock-like sensation running down your lower arm all the way to the small fingertip.
That's what being hit on a nerve feels like literally. The ulnar nerve, of course, is part of the nervous system that passes on information or in common language sensations from one part of our body to another. The nervous system revolves around the brain, much in the same way our blood vessels centers on the heart.
Anyways, the nerves are extremely sensitive – either to pain or other feelings. Hence, if you hit a nerve like the funny bone (other nerves are usually hidden deeper under the skin), we react sharply – with a shudder because the pain is sudden and kind of intense.
Metaphorically speaking, if something hit a nerve in us, it stirs up our emotions immediately. It may be something that makes us happy or angry, but the point is that our reaction is certain and immediate because our emotions are stirred up quickly.
In other words, it's something we feel strongly or are sensitive about.
Let's read a few media examples, all recent, to make certain:
1. Bernice Burgos, doesn't play games when it comes to her heart. After she found out that her man, T.I., 36, has been pulling double duty between her and his ex, Tameka "Tiny" Harris, 41, she was pissed! "Bernice had no idea T.I. was still seeing Tiny the way he is," a friend of Bernice's told HollywoodLife.com EXCLUSIVELY. "He totally lied to her and she's not taking it well," her friend said. Ultimately, "Bernice feels like he's been playing her and it really hit a nerve." Yikes.
Although Bernice is furious and clearly hurt by T.I. [hence her Instagram rant], she knows her worth. "Bernice knows she deserves to be treated better than this and she's ready to find a new man," her friend admitted. Damn Bernice, you move fast, girl! And, get this tea — Bernice has got her sights set on none other than, Chris Brown, 28! She must really love music…
- Bernice Burgos Furious With T.I. For Lying To Her About How Close He Still Is To Tiny, HollywoodLife.com, June 6, 2017.
2. Kevin Durant says Colin Kaepernick's protests during the U.S. national anthem "touched a nerve" in society and sparked a national conversation about issues such as racial equality, the Golden State player told the San Jose Mercury News.
In an interview published on Monday, Durant said he admired the former San Francisco 49ers quarterback for taking the stance, despite the backlash it provoked.
"It definitely put me in a different place because we just started talking about stuff that's always been going on," Durant said.
"It was really out of nowhere ... He shocked everybody by doing that.
"You just see he touched something in people that we didn't know was there," Durant said. "I posted a picture of him on my Instagram, and the comments under that were ridiculous.
"So he kind of touched a nerve and the outrage from it made me a fan of him just because he decided to take all that on ..."
Kaepernick has been unemployed this season despite injuries at other teams that have created job openings. Some experts attribute his political activism as the key reason teams are wary of signing him.
He opted out of his contract with the 49ers in the offseason but has said his agent reached out to all 32 teams to make sure they were aware of his interest in playing this season.
The protests began in 2016 when Kaepernick began sitting and later kneeling during the anthem to call attention to the killing by police of unarmed black men and boys across the United States, as well as racial disparities in the criminal justice system.
- Basketball: Kaepernick protests 'touched a nerve', says Durant, Reuters, November 28, 2017.
3. Billy Bush is reentering the public eye, and he's starting by sending a message to President Trump. "Yes, Donald Trump, You Said That" is the headline of Bush's op-ed for The New York Times.
The piece was published online Sunday night, one day before Bush appears on "The Late Show with Stephen Colbert" -- an interview that was arranged just a few days ago.
Bush says he decided to speak out after news reports indicated that Trump has been casting doubt on the authenticity of the so-called "Access Hollywood" tape.
On the 12-year-old tape, which resurfaced in the final weeks of the presidential election campaign last year, Bush and Trump spoke profanely about women -- and Trump bragged about sexual assault.
"When you're a star, they let you do it. You can do anything ... Grab them by the p****. You can do anything," Trump said while Bush laughed along.
"He said it. 'Grab 'em by the p****,''' Bush wrote in his op-ed Sunday. "Of course he said it."
"Every single one of us assumed we were listening to a crass standup act," Bush said. "He was performing. Surely, we thought, none of this was real. We now know better."
Bush -- a relation of former Presidents George H.W. Bush and George W. Bush -- lost his job on NBC's "Today" show when the tape was published last year.
Trump won the election. But allegations of sexual harassment and assault in his past have emerged through media coverage and advocacy efforts.
Bush recounted specific allegations made by two of the women, Jill Harth and Kristin Anderson, saying he believed them.
He said the New York Times and Washington Post reports about Trump doubting the tape have "hit a raw nerve in me."
"I can only imagine how it has reopened the wounds of the women who came forward with their stories about him, and did not receive enough attention," Bush wrote. "This country is currently trying to reconcile itself to years of power abuse and sexual misconduct. Its leader is wantonly poking the bear."
- Billy Bush to Trump: Yes, you said that, CNN.com, December 4, 2017.
本文仅代表作者本人观点,与本网立场无关。欢迎大家讨论学术问题,尊重他人,禁止人身攻击和发布一切违反国家现行法律法规的内容。
About the author:
Zhang Xin is Trainer at chinadaily.com.cn. He has been with China Daily since 1988, when he graduated from Beijing Foreign Studies University. Write him at: zhangxin@chinadaily.com.cn, or raise a question for potential use in a future column.
(作者:张欣 编辑:丹妮)