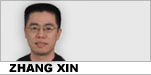 Reader question:
Please explain "sandwich generation", as in "a member of China's sandwich generation".
My comments:
You'll understand if I tell you who they are, that is, what China's sandwich generation are consisted of.
Members of China's sandwich generation, like sandwich generations elsewhere, share one thing in common. They have to care for their aging ma and pa while at the same time feeding and fending for their own child, or increasingly children.
And hence as a result, they feel squeezed, like the fillings are squeezed in a sandwich.
A sandwich, of course, is made of two pieces of bread with fillings of meat, cheese, vegetables SANDWICHED in beween.
Ergo the analogy.
Typically, the "sandwich" people, pardon my grammar, are in their 30s, 40s or increasingly 50s and even 60s as people live longer and longer.
One of my older friends, Wang by surname, is in his early 60s and calls himself a member of the newly coined "sandwich" generation after having learned about the word and understood its figurative meaning, keeps saying he feels like "a sandwich twice over", pardon his grammar, because he has to care not only for his own parents and in-laws who are in their late 80s but also his own daughter and her new-born baby.
Overwhelmed with sympathy, I never tell him that there's something called a double-decker sandwich, but anyways, he says the only thing he doesn't regret in life is that he does not have a second child. Otherwise things would be, in his words, "quite unthinkable".
After picturing a sandwich and, especially, a double-decker sandwich in your mind, I'm sure you now understand how members of the sandwich generation feel squeezed (sandwiched) all the time.
Feel sandwiched, they are, in terms of both finance and time, and burdens coming from above (parents) and under (their own children and as in Wang's case, their children's children).
And probably in between, if you take into consideration sibling competitions and squabbles.
"Why do you have to care for your daughter's baby?" People ask Wang now and then, whenever the subject of his domestic burdens comes up in conversation, which is often.
"My daughter cannot even take care of herself," replies Wang matter-of-factly, "let alone her baby. Young people are simply good for nothing. And there's nothing I can do about that."
I want to give more examples of Wang's caretaking troubles but feel I cannot do that without delving further into his pains and complaints and I don't want to do that. Suffice it to say, I'm just overwhelmed with sympathy.
I'm so overwhelmed with sympathy – I don't have children, you see – that I really don't want to talk any more about my friend's problems. They feel too close to home.
Instead, let's read a few media examples and see how people who are a little distant from us feel about their life as a member of the "sandwich generation":
1. One-time real estate agent Evelyn Rehg was showing a house to a prospective buyer four years ago when an alarming phone call came from the retirement facility where her mother lived.
"They told me I either had to get my mother immediately into a mental hospital or she would be evicted," said Rehg, 48, of Crestwood, Missouri.
"I panicked," she added. "I didn't know how to handle it insurance-wise, what hospital to take her to or anything like that."
Rehg is a member of the so-called sandwich generation, generally defined as those in their 40s and 50s who are squeezed between caring for both their own children and their aging parents. The financial and emotional cost of care can be overwhelming.
Rehg's mother, 80, suffers from mild dementia, severe anxiety and manic behaviors that now are treated properly. But prior to the phone call, her mom's anxiety had become so debilitating that she began calling Rehg's cell phone upward of 200 times a day.
In desperation, Rehg, then still working in real estate, changed her number because she needed her phone for work. So instead, her mother started incessantly calling the front desk at the retirement facility.
"They put up with it for about a day and a half," Rehg said. "Then they called me."
Rehg also has two children, who were then 12 and 9 and needed supervision and care. That meant that her husband, Jon, had to adjust his work schedule to tend to their needs.
Financial advisors say that in addition to the emotional drain, "sandwichers" may also face a financial burden if they haven't taken an interest in the steps parents have put in place to ensure they receive proper care.
"It's important to talk about financial things, but allow your parents some space," said Rita Cheng, a certified financial planner and chief executive of Blue Ocean Global Wealth.
"You don't need to be completely involved in their business, because they still want to be independent and in charge," she said. "But ultimately, if they want to be in charge of how they are cared for, they need to be proactive and plan for it."
- Being stuck in sandwich generation is no baloney, CNBC.com, March 31, 2015.
2. Merriam-Webster defines the term sandwich generation as a "generation of people who are caring for their aging parents while supporting their own children."
Estimates vary concerning how many Americans belong to this sandwich generation, but a recent poll from the Associated Press-NORC Center for Public Affairs Research puts the number at nearly 1 in 10 Americans age 40 and older, with another roughly 8 percent who may become "sandwiched" caregivers in the next five years.
Not all sandwiches are alike, however. Some sandwich generation caregivers have aging parents living with them, while others care remotely for aging parents who still live on their own or in assisted living facilities, sometimes in another state.
As for the "children" that sandwich generation caregivers are looking after? Traditionally, the assumed reference would have been to those younger than 18 who are still living at home. But many sandwich generation caregivers have young adult children who no longer live in the home yet still rely on their parents for financial support. Still others have adult "boomerang" children who have moved back into the house.
There's also the "club" sandwich, which includes more than three generations. For example, a 55-year-old woman might be caring for her aging parents, while her 30-year-old son and daughter-in-law, along with their young children, live at home with her. "It's not just a regular peanut butter and jelly sandwich, it's a club sandwich of family members looking behind and ahead in multiple generations," says E. Christine Moll, an associate professor and chair of the Department of Counseling and Human Services at Canisius College in Buffalo, New York. Moll is also a past president of the Association for Adult Development and Aging, a division of the American Counseling Association.
Ten years ago, Phillip Rumrill found himself in a variation of the sandwich generation. Rumrill, a professor of rehabilitation counseling and director of the Center for Disability Studies at Kent State University, was helping to care for his grandmother, who had cancer and dementia. He was also raising young children of his own and holding down a full-time job as a counselor educator. Rumrill says there weren't many good resources at the time for sandwich generation caregivers like himself. He and the other family members helping with his grandmother's care "had to learn a lot on the fly." A few years later, two rehabilitation counseling colleagues approached Rumrill. The women — one of whom had cared for her mother-in-law and the other of whom had cared for her father, both while raising their own children — were interested in writing a book on the topic. Rumrill, Kimberly McCrone Wickert and Danielle Schultz Dresden co-authored The Sandwich Generation's Guide to Eldercare: Concrete Advice to Simultaneously Care for Your Kids and Your Parents in 2013. Their aim was to provide the kind of practical guide they wished had been available for them.
Among other things, Rumrill says the book addresses the inherent tension and conflict involved in caring for an aging family member, especially when the tables in the relationship are turned and adult children are telling their aging parents what to do.
For Rumrill, that point is exemplified by one memory of his grandmother. He was explaining something to his grandmother when she interrupted him. "Apparently I was saying it in too much of an advisory way," Rumrill says, "and she stopped me for a minute. And she said, 'I want to ask you a question. … When did the change happen where you started telling me what to do?'"
- Multiple stressors take a bite out of the sandwich generation, CT.Counselling.org, October 20, 2015.
3. If you're already in your sixties, or nearly, and feeling the financial squeeze of the needs of aging parents and growing children, there are still a few things you can do to lower your stress level and increase your peace of mind. You might consider working a little longer, trimming your expenses, and urging your kids to explore every option for college financial aid - especially merit grants or scholarships that neither of you will have to repay after they graduate.
If you're in your forties or fifties, you have more time to plan and make preparations before you find yourself caught in the sandwich generation.
Regardless of your age, here are a few steps you can take that may help you manage the needs of your aging parents and adult children without getting squeezed by sandwich generation problems: Preserve Your Assets - Don't be a sandwich generation martyr by raiding your retirement savings to pay for your children's college education or your parents' long-term care. Your kids can take out student loans if necessary, and you should use your parents own assets to finance their care for as long as possible. Plan Ahead - Keep the sandwich generation trend in mind when you're projecting what kind of income you'll need in retirement. Be sure to consider the possibility that you'll end up in the sandwich generation one or more of your kids may need to come back home for awhile, raising your monthly costs or maybe delaying your plan to move to a smaller home. And if you have one or more parents still living, count on joining the sandwich generation as your parents may also need your financial help.
Assess the Situation Before Sandwich Generation Problems Arise - As early as possible, consider sandwich generation issues. Talk with your parents about their assets, how they want to live as they age, what kind of health care and lifesaving measures they do or don't want, and who should make legal and medical decisions for them if they are no longer able to handle their own affairs. This may be a difficult and uncomfortable conversation for you and your parents, but answering these questions while there is still time to plan ahead can help you both avoid a lot of sandwich generation problems.
Get Insurance - Look into the viability of long-term care insurance for your parents and yourself. If you or your parents eventually require nursing home care, long-term care insurance could help offset those asset-draining costs. Put Yourself First - Because you're both a conscientious parent and a dutiful child, you may be tempted to put your own needs after those of your aging parents and adult children if you find yourself in a sandwich generation scenario. Don't.
The only person who can save for your retirement is you. To avoid many sandwich generation problems and help your parents and your children you first have to keep your own financial house in order.
Finally, don't forget that being part of the sandwich generation and caring for others can be hard on your physical and emotional health as well as your financial well-being. You need to maintain social contacts, tend to your marriages or romantic relationships and find time to play. To learn how you can take care of yourself while caring for others, see Caring for Caregivers.
- How to Avoid Sandwich Generation Problems, InterimHealthCare.com, May 31, 2016.
本文仅代表作者本人观点,与本网立场无关。欢迎大家讨论学术问题,尊重他人,禁止人身攻击和发布一切违反国家现行法律法规的内容。
About the author:
Zhang Xin is Trainer at chinadaily.com.cn. He has been with China Daily since 1988, when he graduated from Beijing Foreign Studies University. Write him at: zhangxin@chinadaily.com.cn, or raise a question for potential use in a future column.
(作者:张欣 编辑:丹妮)