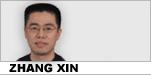 Reader question:
Please explain this sentence: Faced with criticism, he dug his heels in.
My comments:
In other word, he refused to budge.
Whatever the said criticism is and no matter how many people criticize him and no matter how fair and valid their criticisms are, he refused to admit any wrongdoing and refused to change and reform, carrying on just the same, sometimes doubling down and behaving even worse.
Sounds like talking about a certain someone in a position of great power right now.
Sound like Donald Trump, President of the United States, don't you think?
Well, frankly speaking and to be totally fair, a lot of people are like that, digging in their heels and refusing to admit they're wrong, ever.
Anyways, the phrase to learn here is "digging in one's heels" or simply "digging in".
Literally, soldiers dig in – by digging holes and trenches in the battlefield. And when they do that, you know they're not going to retreat in face of an enemy attack. Instead, they're going to resist and fight back until the attacking enemy is defeated – or until they die.
That is, until they die in their trenches fighting to the end.
Or picture two teams in a tug of war. In a tug of war, we see players firmly plant their feet on the ground while pulling the rope back; they plant their feet or heels so firmly and with so much force that it's as if they are going to push their heels into the ground itself.
In both imageries, we can see that they're ready to fight with single-mindedness and determination, and never to give an inch.
Hence, metaphorically speaking, if someone "digs in" or "digs in his or her heels" or "dig their heels in", you know that they're holding on to their position fast, refusing to budge.
In other words, they're making a strong and determined effort in order to maintain their position.
And here are media examples of various situations where people choose to do so:
1. In Dope, out this Friday, Chanel Iman snorts drugs, vomits on a guy's chest, and pees in the bushes in front of a coffee shop. It's a seriously edgier vibe for the model, who is better known for being a Victoria's Secret Angel and walking the high fashion runways of Dior, Balenciaga, Yves Saint Laurent, Versace, and many more. And while the 24-year-old has established herself as one of the top models in the game, for the past few years, she's also been on the lookout for acting roles.
"I was reading a lot of scripts, and then I got Dope and I read it once and I was so into it," Iman tells Yahoo Style from her suite at the Four Seasons in Los Angeles. She's exhausted from a long weekend of press supporting the film but is visibly thrilled to be reunited with her co-stars, who include (her ex-boyfriend) A$AP Rocky and Zoë Kravitz as well as executive producer Pharrell Williams. "I wanted to be in this film because I felt connected to it — me growing up in L.A. not far from Inglewood [where the film is based]," she says. "We shot in a house just around the corner from the house I was raised in. I just felt like the character of Lily was perfect because she's edgy, cool, wild, sexy. She has so many levels, and I really wanted to play her."
Iman may be used to being cast in shows, but for this role, she dug in her heels and studied with an acting coach before auditioning for director Rick Famuyiwa. The complexity of her character, Lily — a bored, rich teen whose crazy behavior while on drugs goes viral — required that Iman tap into her inner diva. "My coach just helps me to become vulnerable while trying to tell the story," she explains. "It's just like modeling for me — the more you try too hard, the more it looks fake."
In a sense Iman steals the show — her seminal YouTube scene propels the story of three unwitting high school kids who have to goofily unload an unwanted supply of cocaine. The dark comedy tackles the issues of race and class, asking questions about whether your background should determine your future — while also being an entertaining story about hip-hop obsessed teens who get caught up in the world of drug dealing.
"I grew up watching hood classics like Boyz n the Hood and Friday," Iman says. "For them to make a cool movie like Dope for my generation, we needed to see that in Hollywood. We shot in real parts of L.A. That's what people can relate to. There are some very powerful moments in the film. You get that feel of what it's like to be a kid in the hood trying to do better for yourself. It's not like everyone there is violent and killing each other."
Iman's role sees her exposed in more ways than one: She's not only nude for most of the film, but she's also showing some emotional range. Fortunately she's not afraid to showcase a less-than-perfect side of herself. "It was not scary for me," she says. "People are so used to seeing me made up and pulled together. This was an opportunity for people to see me messed up. The more messed up I was on film, the cooler the film was. I love seeing myself like that and see that I can be a different character for a few weeks and then move on to a different character."
- Model Chanel Iman Talks Onscreen Nudity and Making Her Acting Debut in 'Dope', Yahoo.com, June 18, 2015.
2. African Americans are only 13% of the American population but make up the majority of innocent defendants wrongfully convicted of crimes and later exonerated, according to a study conducted by the National Registry of Exonerations on race and wrongful convictions. Blacks constitute 47% of the 1,900 exonerations listed in the Registry (as of October 2016), and the great majority of more than 1,800 additional innocent defendants who were framed and convicted of crimes in 15 large scale police scandals and later cleared in "group exonerations." This racial disparity exist for all major crime categories, but the report focused on the three types of crimes producing the largest numbers of exonerations in the Registry: murder, sexual assault, and drug crimes.
This, however, was not on Laverne Knighten's mind in 1996, when her oldest son, Willie Knighten, was issued a life sentence in connection with a drive-by murder in Toledo, Ohio. For any mom this would be devastating news, but what made it even worse was the she knew deep in her heart that her son was innocent.
Her first reaction was to blame herself, perhaps if she and her husband hadn't both worked full-time time jobs she could have stayed home and things might have turned out different. Or maybe she should have been stricter when she realized that he was going astray. Eventually, she was able to see that she had a choice in how she was going to deal with his life sentence and it was a series of choices that kept her sane throughout the years he served in prison, leading to the day he was released.
The first choice that 50-something year-old Laverne made following the sentencing of her son was deciding to end the pity party that had been going full-blast since the moment he was convicted. It was a co-worker at the factory where she worked, who was relentless in getting Laverne to see that blaming herself for what happened was ultimately going to destroy her. She says,
"In time, I was able to accept what happened and let God take care of the things that I could not change. I knew that Willie didn't kill that man, but I had to look at some of the things that he did do. I knew that he was running the streets and doing drugs, so I realized that it could be much worse. At least in prison, I wouldn't have to worry about a phone call in the middle of the night telling me that I would have to go identify my son."
Now that Laverne had accepted the situation for what it was, she was able to take the next step. She became 'Little Willie's' biggest supporter, along with her husband of 47 years, Pastor Willie Knighten, and tons of church members and friends. They wrote letters to the judge, signed petitions and showed up to one of Little Willie's hearings via chartered bus, determined to do whatever it would take to free Willie.
Laverne and her crew were no joke. But still, the years passed, each one packed with holidays, special moments, and the two toddlers that Willie left behind growing up fast. What does that do to mother's faith? For Laverne, the passing years brought with it the opportunity to make another choice.
"I told myself that God may not always be there right when you want him, but he's always on time. I believed every day that went by, we were getting closer to the time when he'd be coming home."
About six years into Willie's sentence, Laverne received an unexpected phone call from the mother of the man Willie was convicted of murdering. She told Laverne that she didn't believe that her son had killed her son and it had been weighing heavily on her mind. She was sorry, and wanted to arrange a meeting with the Judge.
For Laverne this looked like a turning point. Was it the answer to her prayers? With a mix of anticipation and excitement they met with the Judge, armed with information that the victim's mom had never presented before. However, things didn't go quite as planned. The Judge had doubts. Why hadn't she presented this information earlier? For now, Willie would remain behind bars. Laverne was devastated again. But again she had a choice to make.
So she dug her heels in deeper, throwing even more love and support behind Willie, making sure that she and her husband were there for every single visit, whether he was at a facility right in Toledo where they lived, or moved to a prison a few hours away. It was during those visits that she became aware that many of the inmates didn't have the support that she was giving Willie. In fact, Willie told her that some inmates were committing suicide from being abandoned by friends and family. LaVerne wasn't having any of that, and became a surrogate mother to some of Willie's friends.
"My husband and I sent packages and little things to the inmates that didn't have anyone. Sometimes we sent money. One of his friend's mom had died was while he was locked up, so I adopted him as my son. If you got a loving heart you know that God is going to bless you regardless. It seemed like every time we reached out to them God blessed us more."
...
Twelve years into Willie's life sentence, the Judge was diagnosed with a terminal illness. Before dying, he wrote a heartfelt letter to the Ohio Parole Board stating that he believed he was wrong in convicting Willie of murder, and in good conscious he could not leave this earth without informing them. Shortly after he died, and sure enough the Governor of Ohio granted Willie Executive Clemency. After serving almost 13 years, Willie was free.
- Never give up. What this mom did when her son was wrongly imprisoned, CurlyNikki.com, November 13, 2017.
3. Senate Republicans are increasingly concerned that the Alabama seat held by Sen. Luther Strange (R) could be lost to Democrats.
They still hope that GOP nominee Roy Moore can be stopped before the state's Dec. 12 special election, either by the Alabama Republican Party disqualifying him or President Trump convincing him to drop out.
But neither has happened so far, and other options for saving the seat — including support for a write-in candidate — seem likely to split the GOP vote and pave the way for a Democratic victory.
"The thinking is, if he doesn't get out, we're sunk," said a Republican senator who requested anonymity.
Moore is facing mounting accusations of sexual misconduct, with women accusing him of sexual assault and pursuing them romantically when they were teenagers.
A National Republican Senatorial Committee (NRSC) poll conducted days after the allegations against Moore became public showed him trailing Democratic candidate Doug Jones by 12 points.
The survey of 500 registered voters showed 39 percent support for Moore, compared to 51 percent for Jones and 10 percent undecided.
The poll also showed Moore's favorable rating plummeting from 49 percent in early October to 35 percent this week.
...
Trump's daughter Ivanka weighed in as well, telling The Associated Press that she didn't doubt Moore's accusers and saying, "There's a special place in hell for people who prey on children."
But without pressure from Trump, Moore dug in his heels even harder on Wednesday. He lashed out at the GOP establishment in Washington and pledged to stay in the race.
"We are everything the Washington Elite hate. They will do whatever it takes to stop us. We will not quit," Moore tweeted.
- Republicans see rising Dem odds in Alabama, TheHill.com, November 15, 2017.
本文仅代表作者本人观点,与本网立场无关。欢迎大家讨论学术问题,尊重他人,禁止人身攻击和发布一切违反国家现行法律法规的内容。
About the author:
Zhang Xin is Trainer at chinadaily.com.cn. He has been with China Daily since 1988, when he graduated from Beijing Foreign Studies University. Write him at: zhangxin@chinadaily.com.cn, or raise a question for potential use in a future column.
(作者:张欣 编辑:丹妮)