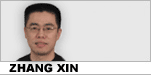 Reader question:
Please explain "level-headed", as in this headline (DailyMail.co.uk, January 10, 2018): Most Americans believe Trump is not fit to be president - with seven in 10 saying he is not level-headed.
My comments:
In other words, he's not even-keeled.
Level, as in level playing field (a metaphor for fair play, literally meaning that the surface of something is perfectly flat and even).
The surface of a lake on a quiet windless day is perfectly level and still, ripple-less and wave free, clear, mirror-like. Zen masters of the past used to liken the ripple-free lake water to their calm mind, meaning when they are able to keep their mind still, like calm water, they're able to achieve perfect balance, peacefulness and composure – which, in turn, enables them to see things clearly even, or rather especially in times of trouble and turmoil while lesser humans get ruffled and go angry and lose control of themselves.
Keel, on the other hand, represents the belly bottom of a ship. Obviously a ship that is even keeled is able to maintain balance. Such a ship will be able to weather a storm without, as it were, keeling over – capsizing and bellying up, turning upside down.
A person who is level-headed is like a ship with an even keel. Such a person is balanced, even-tempered, stable, steady, consistent, etc. Needless to say, such a person is sensible, able to see things clearly in difficult situations. Such a person is not easily ruffled, annoyed, or disturbed. Such a person won't easily lose his or her cool.
Quite frankly, such a person is not Donald Trump, the President of the United States. Trump, as the Daily Mail reports, is the exact opposite.
He's NOT level-headed.
That is that and that's all we're going to talk about Trump. Now, let's read media examples of people who are, or not, level-headed, including another poll corroborating the Daily Mail story (See Example 3):
1. A police officer is facing a three-day public misconduct hearing after he was accused of going on patrol wearing a woolly hat with the slogan "I love weed".
Pc Simon Ryan will be one of the first officers in the North Yorkshire force to go through new-style hearings which are open to the public and chaired by an independent lawyer rather than a senior police officer.
According to the hearing notice, one of the allegations against Pc Ryan is that "whilst on duty at Northallerton police station he wore a black woolly hat stating "I love weed' or words/pictures to that effect. Despite being advised to remove the hat, he resumed wearing the hat whilst on mobile patrol."
It says he is also alleged to have "made handwritten annotations to a document belonging to an occupant of a house that was being searched".
The force alleges that Pc Ryan's conduct amounted to a breach of the Standards of Professional Behaviour in respect of honesty and integrity, authority, respect and courtesy, equality and diversity, orders and Instructions, duties and responsibilities, and discreditable conduct, contrary to Regulation 3 and the Schedule to the Police (Conduct) Regulations 2012.
One unnamed colleague told the Northern Echo newspaper: "It's a great pity that it was felt necessary to hold a disciplinary hearing over allegations which appear to amount to high spirits."
He said: "Simon is level-headed and sensible, an excellent cop who has amassed loads of experience working in the Northallerton area for many years now, and one that you want to have working alongside you."
- Pc accused of going on patrol wearing 'I love weed' hat, Telegraph.co.uk, June 6, 2016.
2. Rob Kardashian's family may be wary of him dating a fellow reality star, but a source close to Mehgan James insists that she "is not a social climber."
PEOPLE confirmed on Wednesday that Kardashian, 30, is now seeing James, 26, who appeared on Oxygen's Bad Girl's Club and VH1's Basketball Wives LA.
Although the Arthur George sock designer's family is "not thrilled" about his new romance with James — "They hope it's short-lived, because she seems like drama as well," an insider previously told PEOPLE — the source says James has no underlying motive in dating the Rob & Chyna star.
"She is smart and business-oriented. She has her own business — a fashion line called 800 West — and went to school for business at the University of Houston," says the source. "She was in TV long before she met Rob, so she's not trying to be with him to be famous. She was famous before that."
"Mehgan is level-headed and grounded, and also very loving, humble and kind-hearted," the source says, and adds, "But she also doesn't take any B.S. from people; she will stand on her own two feet."
- Mehgan James Is 'Not a Social Climber' in Rob Kardashian Relationship, Says Source: 'She Was Famous Before', People.com, June 01, 2017.
3. There is only abysmal news for President Trump and Republicans in the latest Quinnipiac poll. Voters say Trump is not "fit to serve as president," by a 56 to 42 percent margin. Voters disapprove (57 to 36 percent) of his performance (so 6 percent think he is fit, just not doing a good job). It gets worse:
Voters disapprove 57 – 36 percent of the job he is doing as president. . . . American voters disapprove 62 – 32 percent of the way President Trump is handling race relations. Disapproval is 55 – 39 percent among white voters, 95 – 3 percent among black voters and 66 – 28 percent among Hispanic voters. President Trump is doing more to divide the country than to unite the country, American voters say 60 – 35 percent.
The anti-Twitter sentiment remains high as voters say 69 – 26 percent that Trump should stop tweeting. No party, gender, education, age or racial group wants to follow the Tweeter-in- Chief. Voters say 51 – 27 percent they are embarrassed to have Trump as president.
More than 55 percent of voters say he is not honest and lacks leadership skills. Some 61 percent say they do not share his values, and 67 percent say he is not level-headed. Less than 40 percent think he is doing a good job on foreign policy, immigration, the environment or health care. A plurality narrowly approves of this handling of the economy and of terrorism.
There is no good news here for Republicans in Congress either. "American voters disapprove 78 – 15 percent of the job Republicans in Congress are doing, worse than their 70 – 25 percent disapproval in a June 29 Quinnipiac University poll. . . . Voters say 47 – 38 percent, including 44 – 32 percent among independent voters, that they would like to see Democrats win control of the U.S. House of Representatives in the 2018 Congressional elections."
- Americans as a whole haven't lost their minds, but the GOP has, WashingtonPost.com, September 28, 2017.
本文仅代表作者本人观点,与本网立场无关。欢迎大家讨论学术问题,尊重他人,禁止人身攻击和发布一切违反国家现行法律法规的内容。
About the author:
Zhang Xin is Trainer at chinadaily.com.cn. He has been with China Daily since 1988, when he graduated from Beijing Foreign Studies University. Write him at: zhangxin@chinadaily.com.cn, or raise a question for potential use in a future column.
(作者:张欣 编辑:丹妮)